Recipe: steamed eggplant with sesame and green onions
I'm so glad we're not the only ones who took some time to warm up to our dog. I loved hearing about your own pets (and for some, even children!) via email or in the comments because it helped us realize that our experience was not out of the norm. Lately, instead of sticking her cold, wet nose in my face at 6 in the morning, Neva will wait until 6:30 or even 6:45 if it means she can curl up on the bed between us. We'll take it! And she really is becoming quite the cuddler.
The weather for the past week has been sunny and unseasonably warm here in the mountains. A lot of my friends on the flats have been rejoicing in this "warm" weather, but it's the "unseasonably" that makes me nervous. Sure, I want proper snow (blower powder, please), but the red flag warning for fire danger due to high winds and above average temperatures in February? No, thank you. That's messed up. But you go with the flow and just pretend it's Spring instead of Winter while quietly fretting over trends in global warming. We did get out several times to sample snow in the backcountry, at the resorts, and on the trails, only to be met with sketchy conditions. It made it that much easier for me to stay home all weekend working on taxes.

neva sunning herself on the deck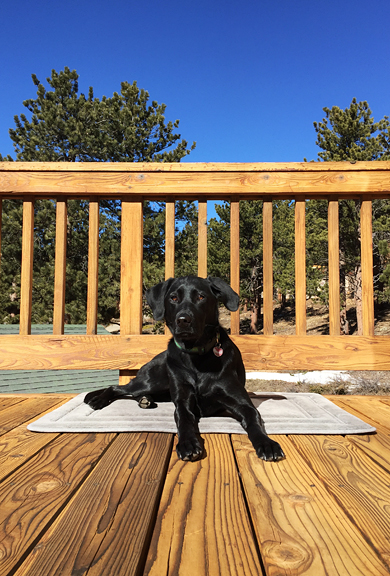 scooby snack in the high country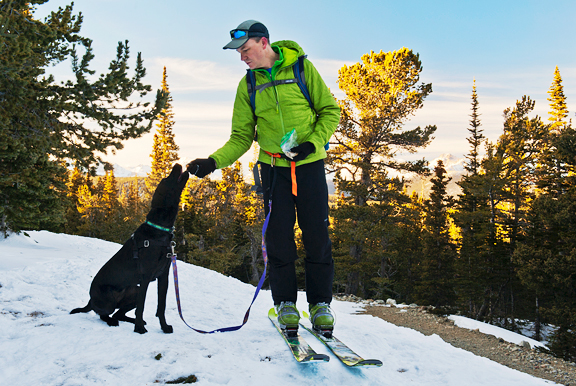 looking for snow in all the wrong places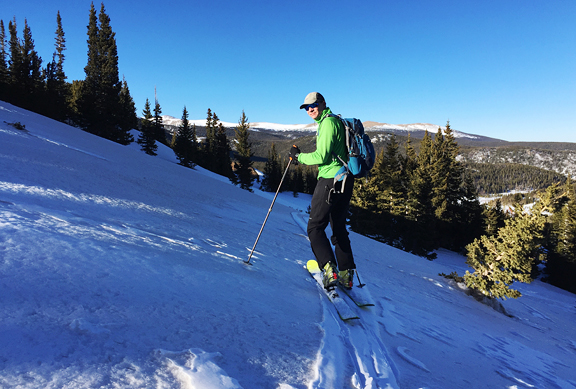 brief sunrise colors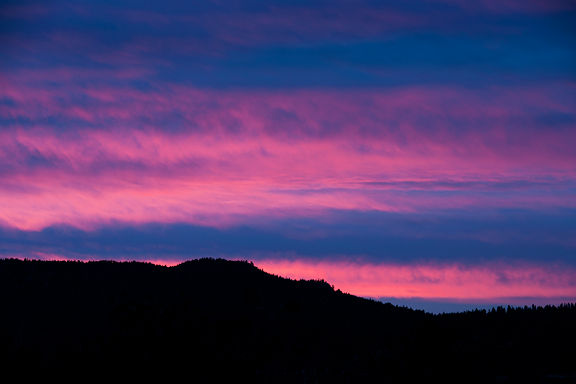 weekend activities: taxes (two favorite and most apropos erasers-turned-paperweights)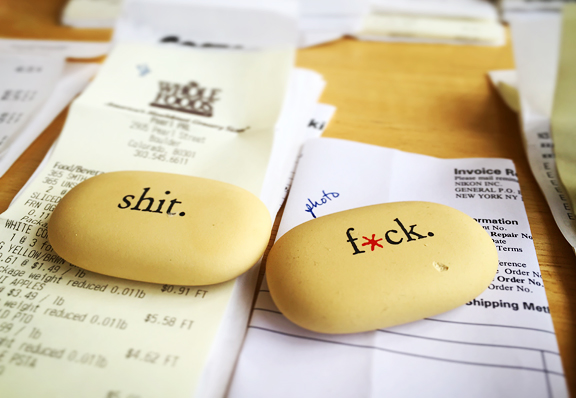 I am always on the prowl for eggplant recipes. I absolutely love eggplant. I grew up eating it Chinese-style, but discovered that I pretty much enjoy all manner of preparation of these oddly spongy vegetables. When I first flipped through my copy of Yotam Ottolenghi's
Plenty More
, I placed little sticky tabs on each recipe of interest. There were a lot, but the one that I wanted to eat immediately was the steamed eggplant with sesame and green onion. It's meaty without being heavy or oily, and the Japanese flavors are clean and bright.
eggplant, sesame seeds (black and white), sesame oil, maple syrup, salt, mirin, rice wine vinegar, soy sauce, garlic, ginger, green onions
peel the eggplant
steam for 30 minutes
mince the ginger and crush the garlic
The recipe is more of a technique because steaming the eggplant preserves the firm texture rather than rendering it mush like so many other ways of cooking eggplant. It actually feels like you are eating a vegetable! So if you are someone who detests eggplant texture, don't be too quick to dismiss this version of preparation. You just might like it.
the dressing ingredients, prepped
mix them all together
slice the green onions
Once the eggplants have steamed, let them cool and drain. When the eggplants are cool enough to handle, peel them apart in strips the size of wide noodles and drain off any additional liquid. The strips are tossed with the dressing, green onions, and sesame seeds and allowed to marinate for ten minutes before serving. Simple.
steamed eggplants
peel apart in strips
add dressing
mix the dressing with the eggplant
toss with sesame seeds and green onions
You can treat this recipe as a main or a side or a salad. I like it on steamed rice with something else – in this case, tofu – for a nice vegetarian meal. It is also lovely served alongside meat dishes. The eggplant keeps well as leftovers for a cold salad lunch the next day, if you have any left!
serve at room temperature
simple preparation
eggplant and tofu on rice
Steamed Eggplant with Sesame and Green Onion
[print recipe]
from Plenty More by Yotam Ottolenghi
2 medium eggplants, (totaling about 1.5 lbs.), topped and peeled
5 stalks green onions, thin diagonal slice
1 tbsp black and white sesame seeds, toasted
dressing
2 1/2 tsps mirin
1/2 tsp sesame oil
1 1/2 tbsps soy sauce
2 1/2 tsps rice vinegar
1 1/2 tsps maple syrup
1/4 tsp salt
2 tsps fresh ginger, minced
1 clove garlic, crushed
salt
Fill a large pot (large enough to fit your steamer) 1/4 full of water over high heat. Bring the water to a boil. Set the steamer in the pot, making sure it isn't touching the water. Use a stand to keep the steamer out of the water if necessary. Place the eggplants in the steamer. Cover tightly with the lid and steam for 30 minutes, turning the eggplants over once halfway through the cooking time. Remove the steamer basket from the pot and allow the eggplants to cool and drain. Shred the eggplants by hand into long thin strips (about 1/4-inch wide) into a colander and let drain for another 20 minutes.
Mix the mirin, sesame oil, soy sauce, vinegar, maple syrup, and salt together in a small bowl. Stir the ginger and garlic into the dressing and set aside. Place the eggplant strips in a large bowl and gently toss with the dressing. Add the green onions and sesame seeds. Toss to mix. Let sit for 10 minutes, then serve. Serves 4.
more goodness from the use real butter archives