Sunday, March 5th, 2017

Recipe: breakfast mess
You may have had trouble commenting last week after we updated the spam filter because it wasn't letting any comments through. I think it is fixed now. Do let us know if you encounter problems. Thanks! -jen
We finally pulled the trigger this past week and sent Neva to doggy training camp. I had mixed feelings about leaving her as we drove away. On the one hand, I am quite attached to that little girl. On the other hand, Jeremy and I felt we had gone as far as we could working with Neva, and that we needed professional guidance. I say "we" because it's not all on Neva. She is in very good care for the next couple of weeks and early reports from Claire show Neva has made great progress in a short time – and she's having fun! This is promising and I feel we have made the right decision for her and for us. I'll share our experience in a dedicated post after Neva finishes camp for those of you interested in how all of this pans out. In the meantime, you can follow her training on Instagram at @backcountrybuddies or Facebook at Backcountry Buddies Dog Training.
It has been awfully quiet without our pup roaming about. Jeremy and I both have a habit of walking into a room and scanning around for Neva – usually lounging on the couch, in her bed, on the floor, by the deck door. But a no-pup house means greater flexibility in our schedules, so we took the opportunity to spend a weekend away. First we indulged in a couple of days skiing at Steamboat Springs, then we hit up Devil's Thumb Ranch on the way home for a morning of skate skiing at their lovely Nordic Center. It was a sort of mini skication even though I know everyone thinks all we ever do is ski (mostly true).

hello steamboat springs!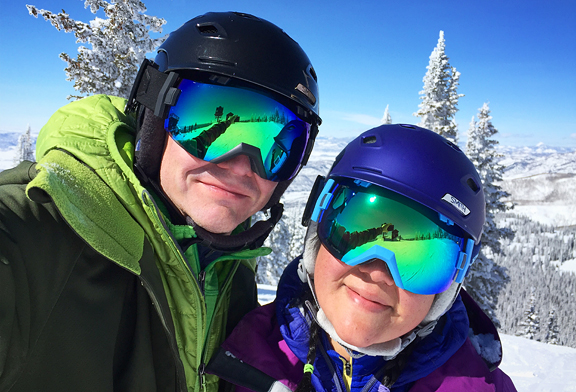 trees plastered in snow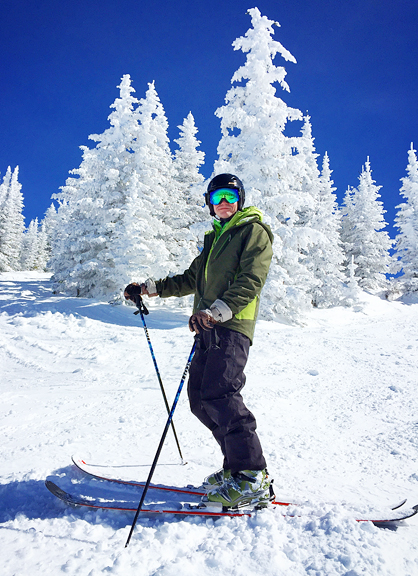 kampachi with apple and grilled avocado at yamakawa (formerly known as yama)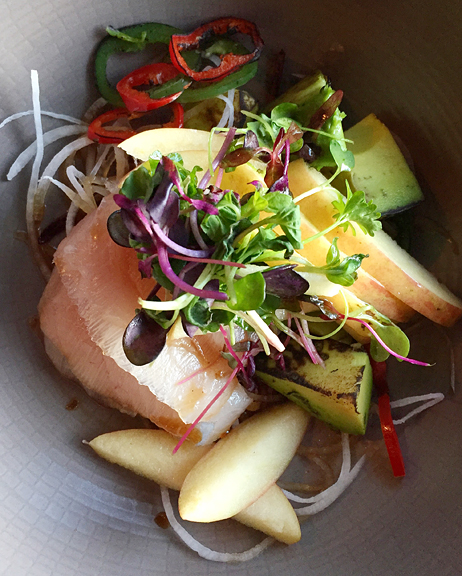 black out: walu walu marinated in squid ink served with squid ink-infused tobiko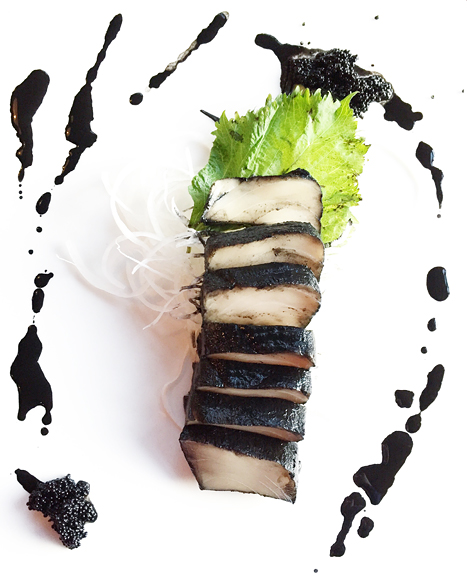 snow, sun, and fun at devil's thumb ranch nordic center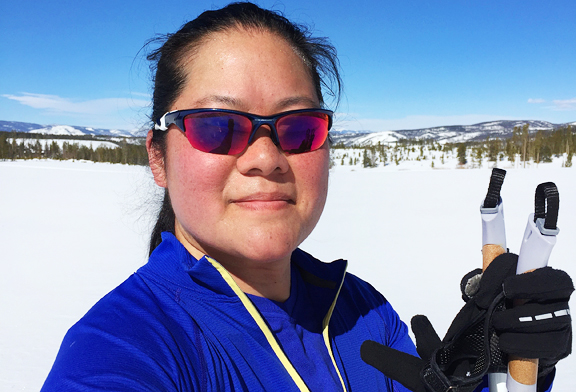 jeremy takes another lap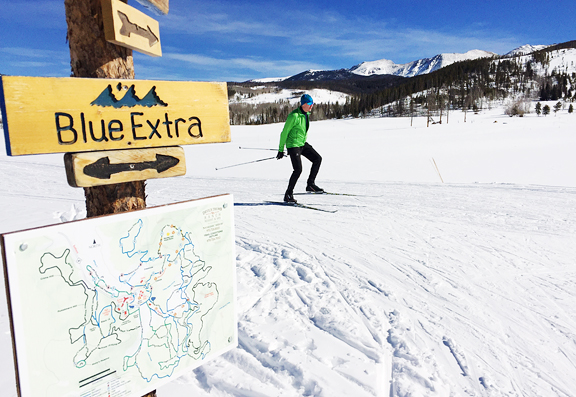 a pretty sunset to close out a great weekend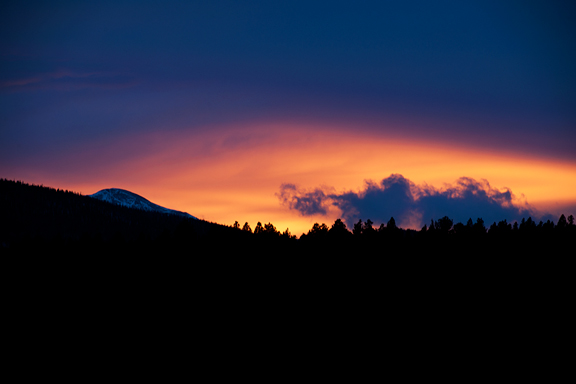 Breakfast tends to be an oft neglected and skipped meal in our house. I know they say it is the most important meal of the day and I do make an effort, but sometimes it is all I can do to eat a piece of fruit. Other times I am not terribly excited about what is on offer because I am not such a fan of sweet breakfasts. It is likely the fault of my Chinese immigrant upbringing that I would choose a savory bowl of congee loaded to the gills with spicy pickled radishes, shredded pork, ginger, green onions, and a soy sauce egg over say, a doughnut. Now, if we have house guests, I make the effort to provide a proper breakfast. Sometimes it is sweet, sometimes savory, sometimes a bit of both. My favorite is when there are leftover
hash browns
, bacon,
biscuits and sausage gravy
or whatnot the day after the guests have left, and we pile everything on a plate or better yet, a bowl, and call it good. That's because it is SO good. Jeremy and I refer to it as breakfast mess and it's awesome because you can put whatever you like in it.
Free will can be a terrible thing (just look at rush hour traffic), but in this instance it's the best thing ever. You know how breakfast menus give you a choice of bacon OR sausage? When we make a breakfast mess, we opt for bacon AND sausage. Not too much, mind you, but a little bit of each is beautiful to behold… and eat.

making sausage gravy
frying up the bacon
**Jump for more butter**