Monday, January 28th, 2019
Recipe: dynamo shrimp
We have had a snowy couple of weeks around here. You know what I think of when I see the snow in my yard, in the surrounding mountains, and pretty much all over town? Well yes, I think of skiing, but I also think of mushrooms and berries come summer. It's all about water in the American West. And snowpack. I can't stress the importance of a healthy snowpack. Snowpack is everything in the mountains.

sunny morning in crested butte after a storm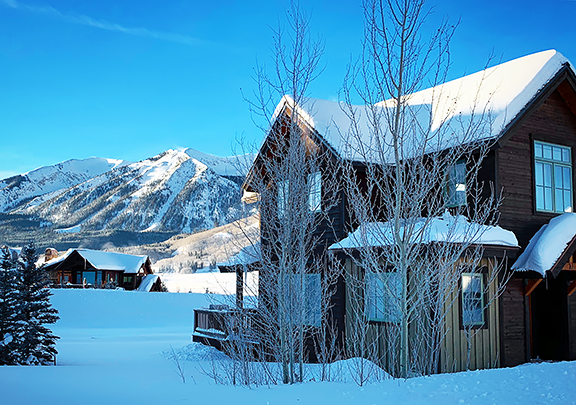 a few inches of super fluffy snow in nederland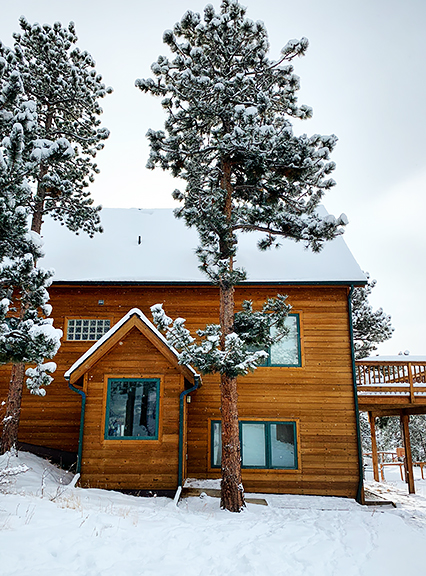 neva loves window benches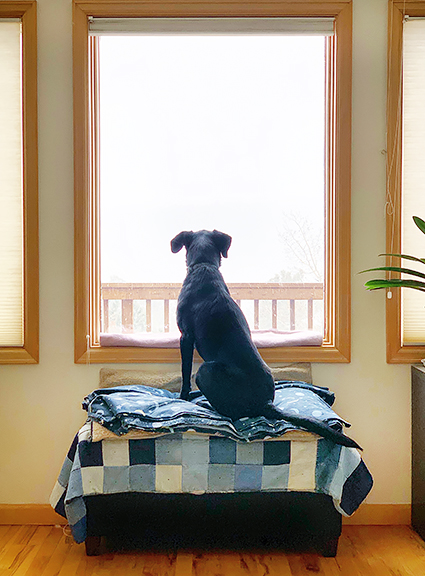 The pups have gotten out to ski a number of times. In Crested Butte it is mostly uphill skiing on the mountain or skijoring on the Nordic trails. In Nederland we take them backcountry touring which is far more dependent on weather conditions. You have to catch recently fallen snow before the winds reshape it into a series of giant drifts and bare ground.
ski touring with yuki and neva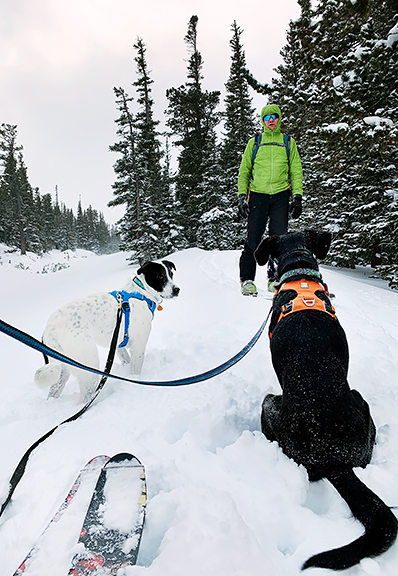 yuki's way of telling me she's cold (she warmed up when we skied down)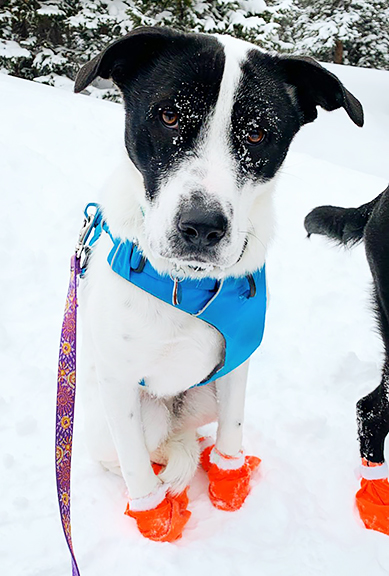 When I'm not skiing or working, I'm slowly chipping away at the long term task of tidying up the house. This activity wasn't inspired by Marie Kondo – I have neither read her book nor watched her show. I simply like things to be organized. That included baking pies to finish off a few leftover fillings from the depths of the chest freezer: Palisade peach and sour cherry, and a handful of tired apples from the refrigerator.
pre-baked apple huckleberry pie (6-inch)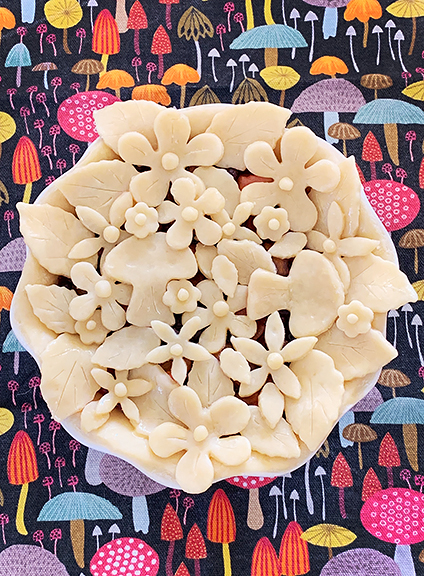 baked and stained with huckleberry juice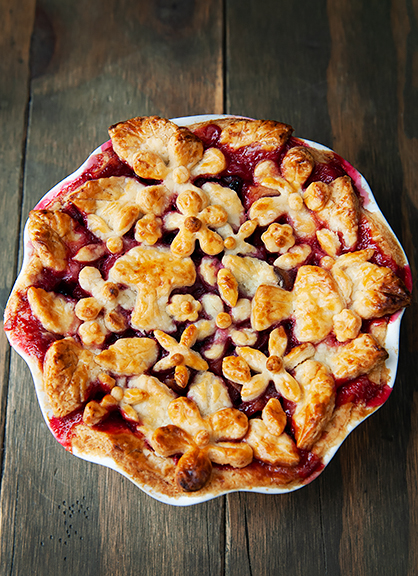 A reader recently emailed asking for recommendations and mentioned that they couldn't wait to see what Chinese New Year recipe I would blog this year. Um, I hadn't planned to share one and suddenly I wondered if I should try to shoot a recipe in time for the New Year (February 5th). But I only wondered for a second because the realist in me dope slapped myself and said, "You don't have time to be shooting a recipe for free when you have a client shoot that pays ACTUAL MONEY." So no, there is no Chinese New Year recipe. I'm not sure today's recipe even counts as Chinese.
You can find Dynamo Shrimp on the appetizer menu at Lil's in Crested Butte. It's delicious and we've ordered it several times over the years. My friend replicated the recipe and shared it with me last year. When I began researching the recipe, I discovered that it is a variation of Dynamite Shrimp from PF Chang's – a restaurant I've only set foot in once, by accident. It seems more Americanized Japanese than Americanized Chinese. It's Asian-y.

shrimp, cornstarch, potato starch, panko crumbs, salt, pepper, eggs
the sauce: soy sauce, sweet chili sauce, sriracha, mayonnaise, lime, garlic, green onions, sesame seeds (these are white seeds, but i used black sesame in the photos)
**Jump for more butter**