Thursday, March 28th, 2019

Recipe: almond cake with blood oranges (gluten-free)
Someone turned the dial to Spring this week. In winter, we used to wait for the temperatures to warm up before we could hit the Nordic trails. Now, we have to go as early as possible before the temperatures get too warm and the snow turns to slush. It smells like spring outside in the mountains – like melted snow and warmth and a barely perceptible hint of damp wood. Coyote tracks in the snow don't get blown away or covered up so much as amplified by the sun's rays. And Yuki gets her dog stink on after a few minutes on the deck. It's lovely. All of it.

skate skiing with two happy pups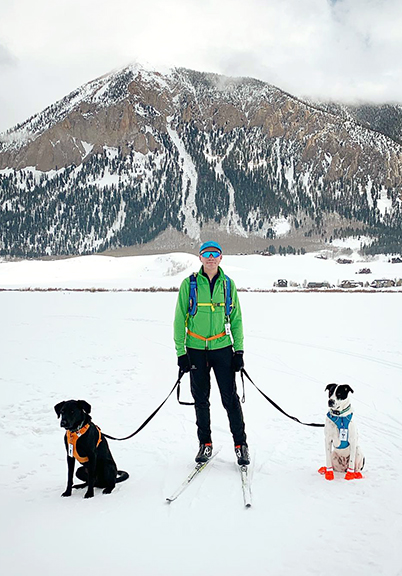 crested butte mountain towers above the fog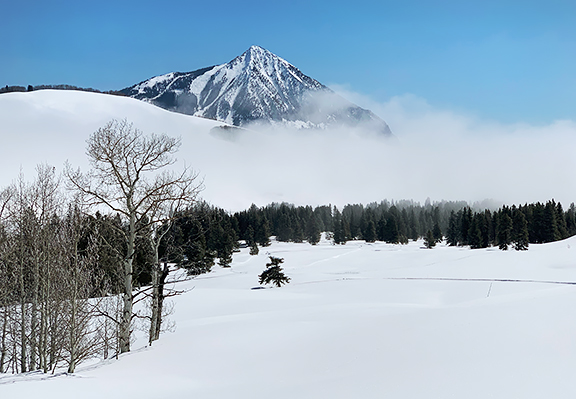 Wednesday was Neva's fourth birthday and we had a little party for her with Yuki in attendance. We are settling into a nice routine with the pups and I think we have Neva to thank for making Free Range Yuki a reality. When we used to leave the house, Yuki would be nervous and would not play with her toys. She remained at Neva's side until we returned. But Neva is very chill and good when we are not home. She mostly takes naps, sometimes looks out the window, and occasionally barks her head off at the UPS or FedEx trucks. She let Yuki know that everything was okay. Now, Yuki naps, checks the perimeter (she is many breeds of guard dogs), looks out the window, plays a little with Neva, and even grabs a toy for a few minutes.
happy birthday, neva!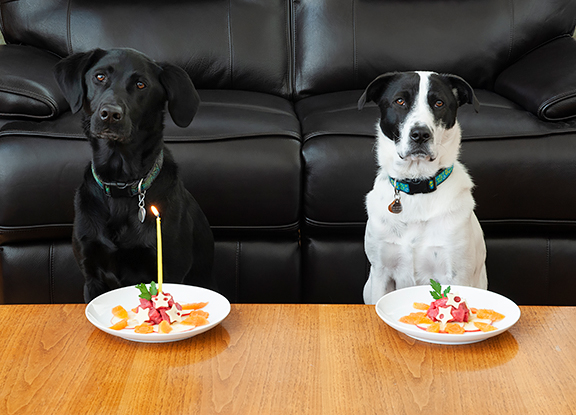 beef, cheese, apples, carrots, and orange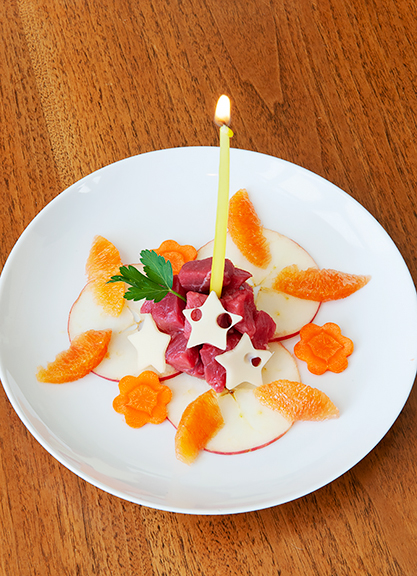 As if on cue, our local mama moose and her yearling (you can see his antler nubs coming in) came by one morning to nibble away at the aspens and currant bushes like she does with each calf every spring. They hung out for a couple of hours in our and our neighbors' yards. Everyone kept their dogs inside for as long as possible to avoid disturbing the pair until they wandered off to another part of the neighborhood. I managed a few photos from the safety of our deck. Such magnificent creatures.
touching noses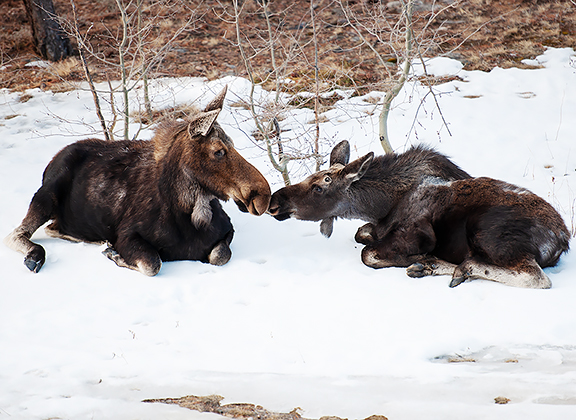 nuzzling with mama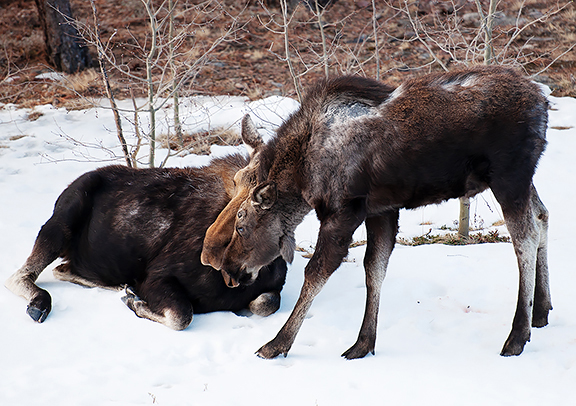 so sweet and affectionate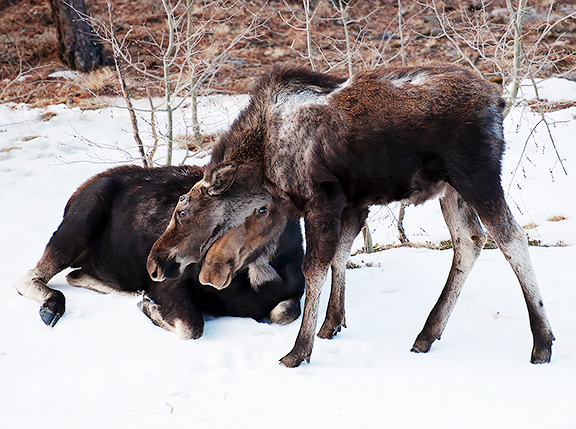 Today's recipe is good for spring, summer, fall, winter, because you top it with any seasonal fruit you like. I was looking for a reliable gluten-free cake since most of my gluten-free dessert repertoire consists of non-cake items. The problem with gluten-free baking is that I'm also dealing with high altitude baking. I spent two months working through some version and variation of this cake – sending moderate successes to my neighbors and trashing a couple of outright disasters. But I figured out the tweaks and now have a winner.
eggs, almond flour, sugar, coconut flour, more sugar, baking powder, salt, almond extract, vanilla extract
This cake is baked in an 8-inch springform pan, so smaller than your standard 9-inch cake. The original recipe calls for buttering the pan (or use melted coconut oil), but I line the bottom with parchment paper first and then butter the pan. I've become a huge fan of parchment paper for ease of release because I've had too many disappointing releases without parchment. I also suspect you could bake this in a standard round baking pan, but I haven't actually tried it yet.
butter the pan
sprinkle some sugar over the base
**Jump for more butter**