Recipe: confetti cookies
Please tell me you are okay.
We are safe, but… I don't feel okay.
So flowed texts and messages last Monday evening with friends and family checking on us, and for us checking on our people in Boulder after the mass shooting that afternoon. This, right on the heels of another mass shooting in Atlanta that included 6 Asian women in the death count. It's been a lot to process as a Chinese-American woman living in Boulder County. Actually, it's a lot to process if you are capable of empathy.
behind a snow bank on the side of a building in frisco, colorado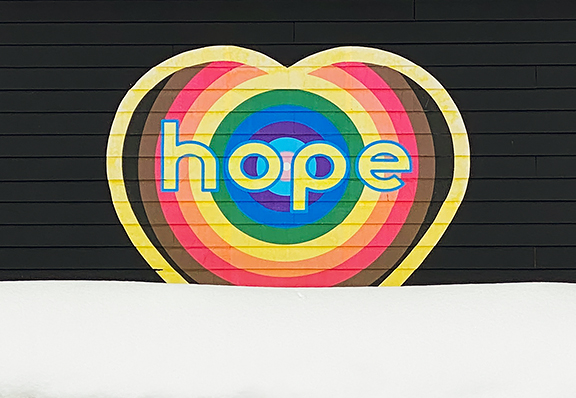 My fully vaccinated parents are starting to visit with their fully vaccinated friends in small numbers and I think it has really lifted their spirits. I know this because random urgent cooking question texts from my parents have begun popping up on my phone. In contrast, Jeremy and I continue to isolate, mostly because of the pandemic and partly because the absence of a social life is far less stressful for us. As many ski resorts and Nordic centers begin to wind down their seasons, we are hopeful more spring storms will deliver an extended backcountry season and boost the moisture our mountains desperately need.
glorious skate ski under the watchful eye of mount crested butte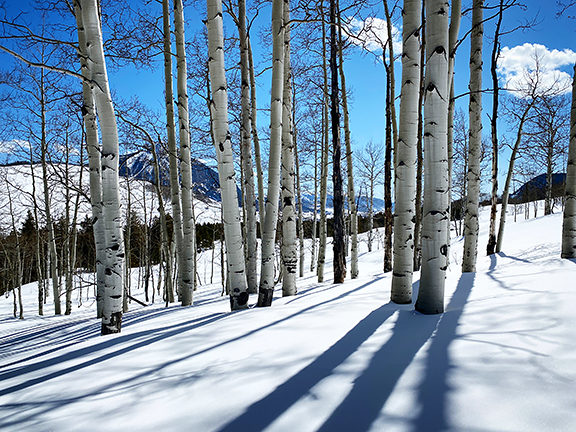 the pups love a ski tour in fresh snow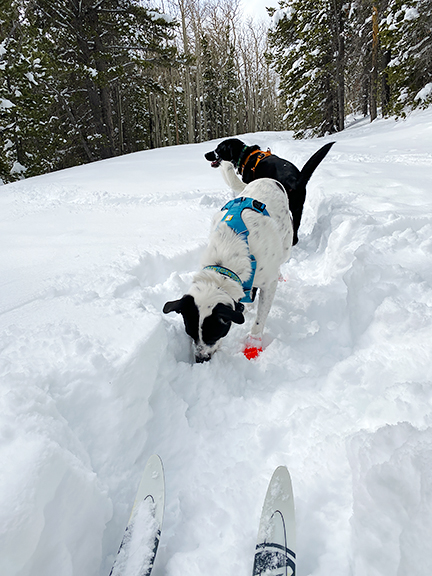 powder day on the mountain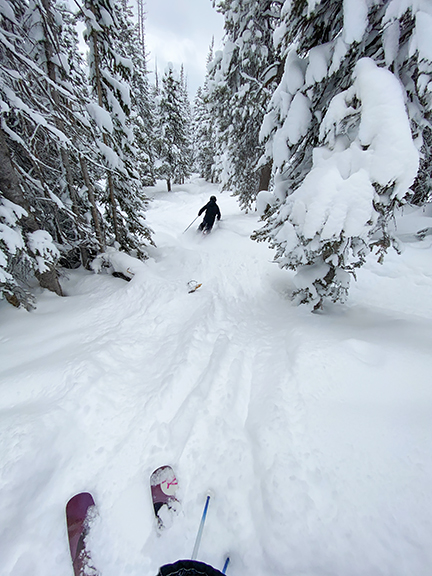 Guess who turned 6 years old this weekend? It's hard to believe we've had Neva for nearly 6 years. The first three felt like an eternity, but the last three have flown by as Neva made enormous progress with her anxieties. Proper medication, training, compassion, and even Yuki (!) have all contributed to Neva living her best good girl life. We love her so and look forward to more adventures and butt rubs and special dinners and UPS/FedEx/school bus warnings and snuggles.
such a good and patient birthday girl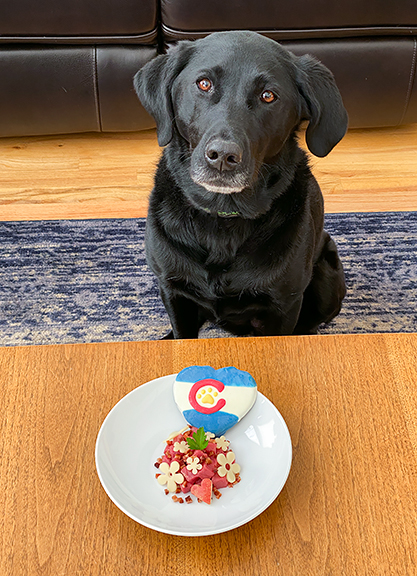 her favorites: beef, bacon, cheese, apple (the parsley, not so much)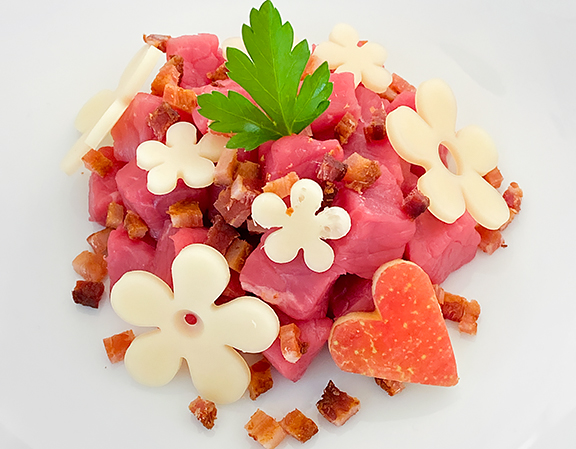 what's a birthday pawty without your little sister?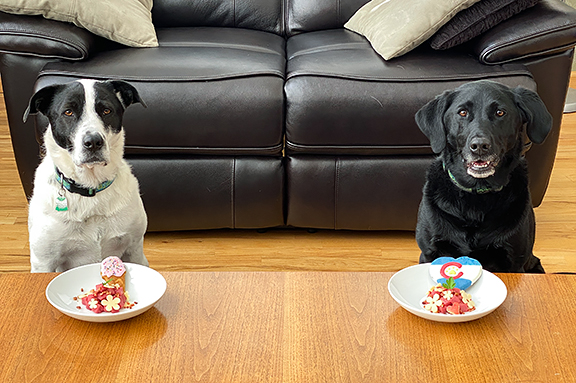 I'm pretty sure if it feels like spring around our mountains, the rest of you are immersed in the signs of the new season (unless you are in the non-tropical Southern Hemisphere). In addition to longer and warmer days, I relish the color explosion after our extended season of muted winter tones. Tiny new leaves catch the sunlight and glow like peridots suspended in the air. Flower blooms round out the rest of the rainbow. It's festive, much like this confetti cookie.
I set about testing the recipe in December when there was a sprinkle shortage. I should have anticipated that the home-bound and pandemic-fatigued, plunging toward the darkest nights of the year, would reach for those tiny symbols of edible joy on the store shelves to get them through the holidays. A little tweaking and a month later, I was able to finalize our preferred version of the cookie and with a better selection of sprinkles.
almond extract, butter, flour, cream cheese, sugar, sprinkles, baking powder, baking soda, salt, egg
I admit, the sole reason I made these cookies was because I found the colorful sprinkles mesmerizing. I wasn't expecting deliciousness, but they are that AND they are easy to make. Tasty, pretty, easy: three qualities that define a happy cookie, which is what we could all use about now. I doubled the amount of vanilla bean and almond extract for a more pronounced flavor, but you can dial that back if you prefer. And if the step of rubbing the vanilla bean seeds into the sugar is not within your time constraints, use vanilla extract.
rub the vanilla bean seeds into the sugar
whisk the dry ingredients together
add egg and extract(s) to the creamed butter, cream cheese, and sugar
Mix the dry ingredients into the wet ingredients until they are just combined. Have your baking sheets and bowl of sprinkles at the ready. Form a 1 1/2 tablespoon ball of dough and roll it in the sprinkles. If you live in a dry environment, I don't recommend rolling all of the dough balls at once because the outer surface of the dough dries out and the sprinkles won't stick. Sprinkles have a better adherence rate on a freshly formed dough surface. Even so, sprinkles will fall off and litter the baking sheet and your work surface as you prepare the cookies for the oven because… physics.
shape and coat the dough balls in sprinkles
arrange the cookies 2 inches apart and gently press them to 1/2-inch thickness
bake and let cool on the cookie sheet before removing
If you manage to source crunchy sprinkles (my favorite brand to date is from Hoosier Hill Farm), your cookies will benefit from the added crunchy texture to the firm exterior which balances nicely with the soft interior. Even if you use the soft sprinkles, they will be great. Stored in an airtight container, these cookies will keep for at least a week. I've shipped some and they survived the journey intact and performed their duty to spread joy.
it's cookie time
Confetti Cookies
[print recipe]
slightly modified from Smitten Kitchen
3 cups (375g) all-purpose flour
1 tsp baking powder
1/4 tsp baking soda
3/4 tsp fine sea salt or table salt
1 1/4 cups (250g) granulated sugar*
1 vanilla bean pod or 2 tsps vanilla extract**
1 cup (8 oz.) unsalted butter, room temperature
1/4 cup (2 oz.) cream cheese, room temperature
1 large egg
1/2 tsp almond extract (optional)***
1 cup rainbow sprinkles, or more as needed
* Original recipe calls for 1 1/4 cups (250g) granulated sugar, but I prefer 1 cup (200g) and it works fine
** Original recipe calls for 1/2 vanilla bean pod or 2 tsps vanilla extract
*** Original recipe calls for 1/4 tsp almond extract
Preheat oven to 375°F. Line 2 large baking sheets with parchment paper.
Whisk the flour, baking powder, baking soda, and salt together in a bowl. Set aside. If using a vanilla bean pod instead of vanilla extract, split the bean lengthwise with a knife and scrape the seeds from both halves of the pod into the sugar. Rub the seeds into the sugar. In the bowl of a stand mixer, beat the butter, cream cheese, and sugar together until fluffy. At this point, if you are using the vanilla extract instead of vanilla bean, then add that to the butter mixture. Add the egg and if using, the almond extract to the butter mixture. Beat until blended. Mix the dry ingredients into the wet ingredients until just combined. If the dough is too soft for handling, chill it in the refrigerator for 20 minutes.
Use a 1 1/2 tablespoon scoop (#40) to measure out the dough and shape it into a ball. Roll the dough ball in the sprinkles and place the cookies 2 inches apart on the cookie sheets. Gently press the cookies to 1/2-inch thickness with the base of a flat-bottomed glass or the palm of your hand. Bake 9-10 minutes (mine took 10 minutes), then allow the cookies to cool on the cookie sheets after they have been removed from the oven. Makes about 28 cookies (2 1/2-inch diameter). Store in an air-tight container after completely cooled, for up to a week.
more goodness from the use real butter archives