Sunday, June 11th, 2017

Recipe: thai sticky rice and mango
Guys, you have to learn not to read too much into what I'm writing. I didn't say I was going dark, I just said if I did, I think it would be hard for me to get back into blogging after realizing how great it is not to write posts at the last minute like I'm doing now. Remember, I'm not a writer. I don't like writing. But thanks for reading and for letting me know that you read. I think all too often there is a large silent majority – both in my readership and in the world we live in – that rarely speaks up. We need to stop being silent and participate more, yes? You're all good eggs. xoxo
Last week we returned to the Front Range to trade in our little WRX and get a new Forester XT. Listening to our very inexperienced and not especially good sales person go on about wheel hub cosmetics and how black cars show dirt and scratches more than any other color drove home how we are so unlike most car owners. Cars are not accessories or adornments for us. They are workhorses. Safety and functionality are our priorities. Can it fit Jeremy's powder skis or a couple of bikes (we do have bike and ski racks, but sometimes we like to chuck them into the car)? Is there room for Neva and all of our gear? Can we sleep in the back in an emergency or for the heck of it? How does it handle deep snow, snow and ice, or climbing mountain passes above 10,000 feet? Will it get us there safely, reliably, comfortably? We think Neva approves, although she hates all cars…

uncertain of this new torture mobile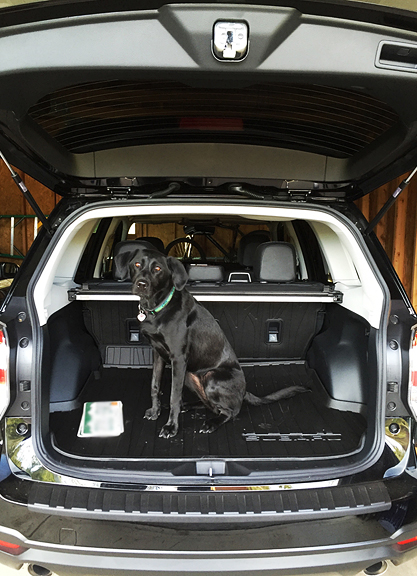 After we drove the car home from the dealer, we loaded up the other car and headed back to Crested Butte just in time for the start of the wildflowers and my enthusiastic allergies. The early flowers are popping up on the hillsides and in the forests, and with them come butterflies, hummingbirds, and happy bees. I love summer when she is new, but I know from experience that come August, I will tire of this mistress and my daydreams will linger on winter powder days and spring backcountry skiing. My god, the back of my neck is tingling just thinking about ski season.
willows in fuzz stage on my trail run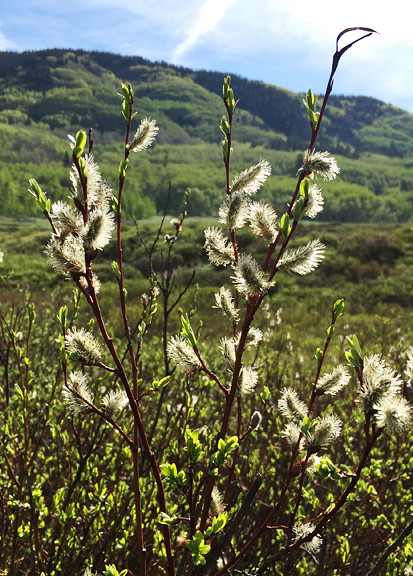 magical lupine and a dwindling snowpack in the distance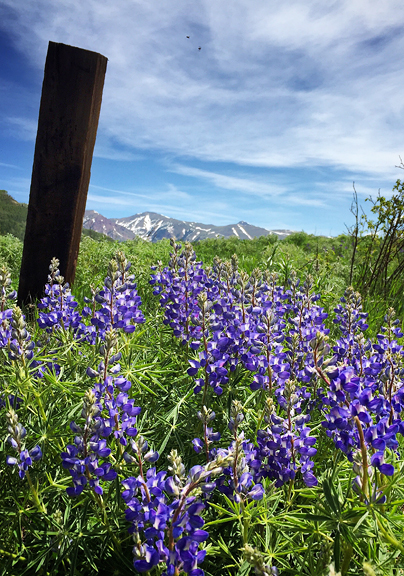 healthy and colorful crimson columbine in bloom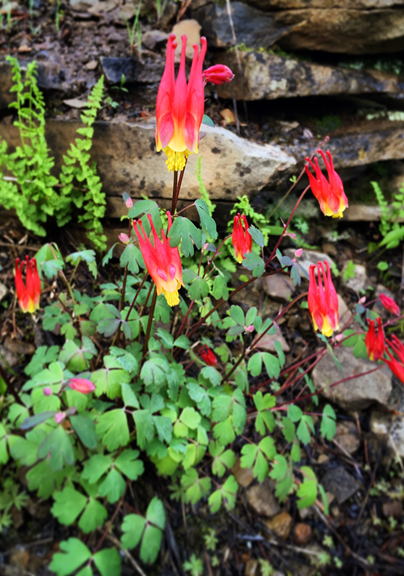 hiking with neva after fetching and swimming (she swam some more after the hike, too)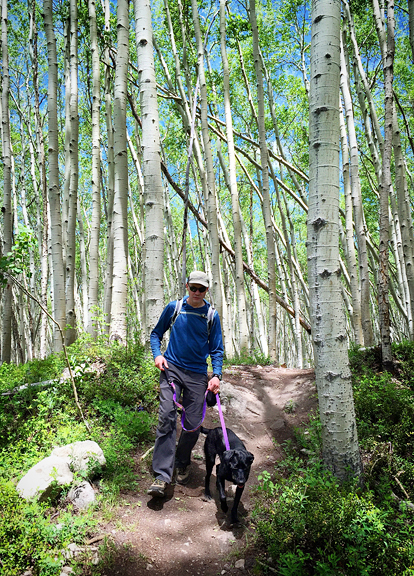 neva looking to jeremy for a treat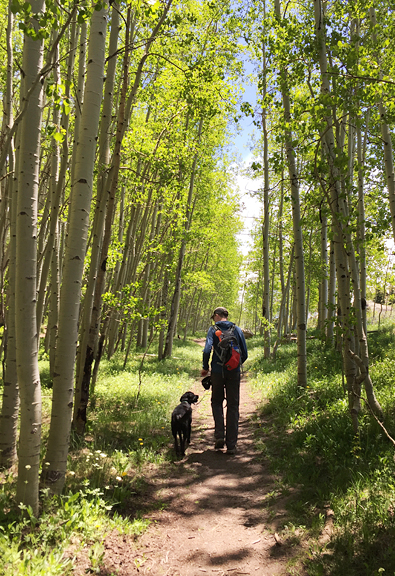 Today's recipe is an easy one with a handful of ingredients – Thai sticky rice and mango. It's gluten-free, dairy-free, not too sweet, tropical, and delightful. If you have a rice cooker, it's EVEN easier! But without a rice cooker, you merely need a way to steam the sweet rice, which is glutinous sweet rice… which does not contain gluten, but is sticky as hell. Awesome.
coconut milk, sugar, sweet rice, sesame seeds, salt, mangoes
First, soak the rice in cold water for several hours, then drain and rinse until the water runs clear. My Zojirushi rice cooker has a "sweet rice" setting, but you can also steam the rice until it is tender to the bite. And sticky.
soak the rice in water
drain the grains
place the rice in the rice cooker
cooked sweet rice
**Jump for more butter**