Thursday, January 7th, 2016

Recipe: braised napa cabbage with bean curd sheets
How has the start of your new year been? You can sum ours up in one word – COLD. I mean, we expect it to be cold in January around Colorado, but the first of the year put us in the deep freeze. We actually had to wait until afternoon before we could ski in temperatures above zero.

the nest thermostat reported -32°f outside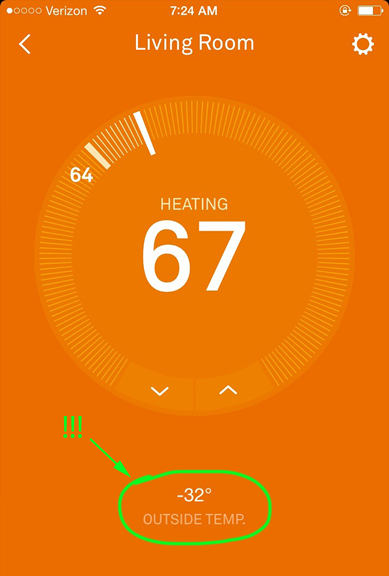 frosty branches as the sun rose over the mountain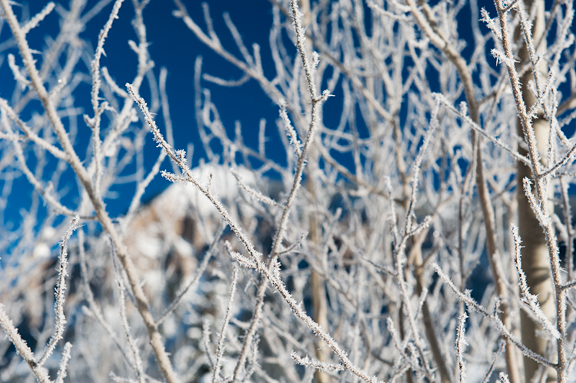 But don't cry for us! Cold in Crested Butte is not the same as cold in places like… the Midwest. These frigid temperatures occur when the skies are clear overnight, allowing any heat to radiate straight up toward the stars. That also means the sun is out full and bright in the morning, doing its job of warming us up into the single digits, providing happy rays, and basically making Colorado the awesome winter wonderland that it most definitely is.
we took neva on the nordic trails – she was a happy nutjob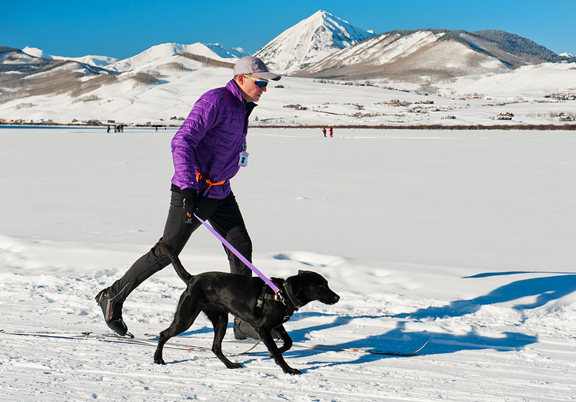 racing the sun as it drops behind whetstone mountain for the day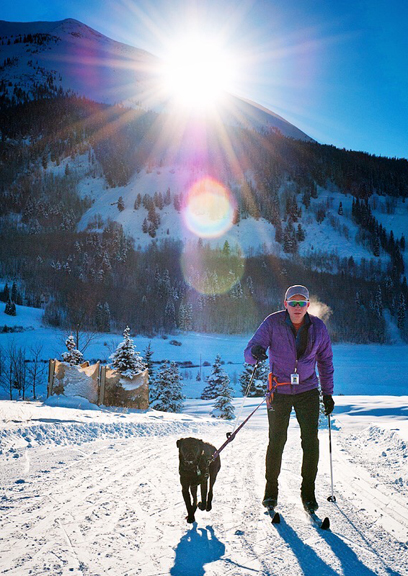 On the drive home to Nederland, Jeremy and I observed how Neva is improving (i.e. calming down) each day with house guests, ski touring, walks, and general every day behavior. She's less of a spaz, although she is still very much a spaz. Our hope is if she can learn to stay with us on skis while leashed, she'll naturally transition to trail running in the summer. "I can't wait for summer," I whispered. Jeremy gave me a look – the look that wonders "What have you done with Jen?" Oh sure, I love winter and I will relish every last snowflake this season! But last summer was ALL ABOUT PUPPY and itty bitty hikes. This next summer will be great big hikes, long trail runs, multi-day backpacks, and a very happy Neva.
I also couldn't wait to get home and stuff my face with vegetables. When we are in Crested Butte, the access to vegetables is somewhat limited compared to our usual array on the Front Range. That is especially true of Asian vegetables. I owe my vegetable addiction to my mom, who not only provided at least two vegetables with every dinner, but she prepared them in the most delicious ways possible. These days, Mom and I exchange vegetable recipes when we cook for one another. I usually introduce her to new western-style salads or preparations, and she is constantly surprising me with what she calls "old" Chinese recipes. How many treasures are locked up in her head? I'm doing my best to have her teach me when she's here in the summers. She taught me this napa cabbage recipe a few years back. Winter is the perfect time for its warm, comforting flavors.

dried bean curd sheets – found in asian grocery stores
bean curd sheets, ginger, salt, chicken (or vegetable) broth, green onions, napa cabbage
**Jump for more butter**