We had some noodles to celebrate Mom's birthday. Long noodles for long life. It is a Chinese tradition. These are Japanese (don't tell grandma!) somen noodles in my homemade soy sauce chicken broth.

happy birthday, mom!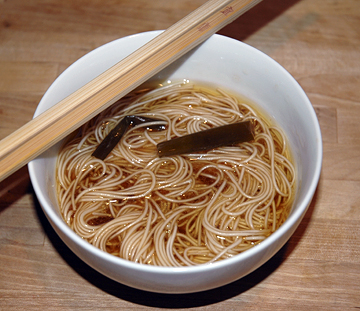 We made pizza tonight. The key to making our favorite pizza is to have fresh dough for the crust, thinly sliced pepperoni (I like it almost crunchy), a very hot oven, and my personal favorite:
garlic and broccoli cheese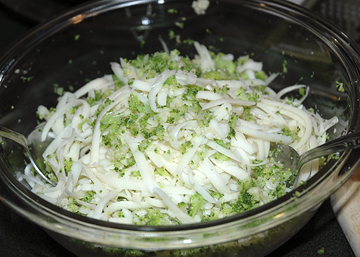 I like to mix minced garlic and minced blanched broccoli with the shredded mozarella. Be sure to squeeze out the excess moisture of the broccoli otherwise you will be taking a swamp out of the oven.