Wednesday, May 20th, 2015

Recipe: gin oysters
"We need to get a puppy collar and a puppy leash," I informed Jeremy.
"What happened to Kaweah's old puppy collar?" he asked sifting through the pile of dog towels.
"She ate it."
"What happened to her old leash?"
"Um, she ate that, too."
Even though Kaweah was not a large dog as labs go, all of her beds and toys and blankets look huge compared to the little puppy we visited two weeks ago. We don't want to buy too many puppy-sized things because they won't be needed after a month or two. So we've been re-engineering the crates and beds to create nice and cozy smaller spaces for puppy. I sifted through our basket of Kaweah's toys this week and pulled out three plush fish – a pink one, a blue one, and a green one. They were otherwise identical in every way including the hole at the top of each of their heads where Kaweah had systematically pulled out the squeakers and chewed them to bits.
"Do you think puppy will be a destructo-dog like Kaweah?" I wondered aloud while sorting the salvageable toys from the heavily loved ones. To be fair, Kaweah only destroyed her toys and left everything else in the house alone. She was a good bad dog. I'm in the process of sewing up the old plushies for puppy's crate so she can hopefully feel comforted by the smell of Kaweah and the contact with other soft bodies to mimic her littermates. But we still picked up some new puppy-appropriate toys.

for play, for teething, for mental stimulation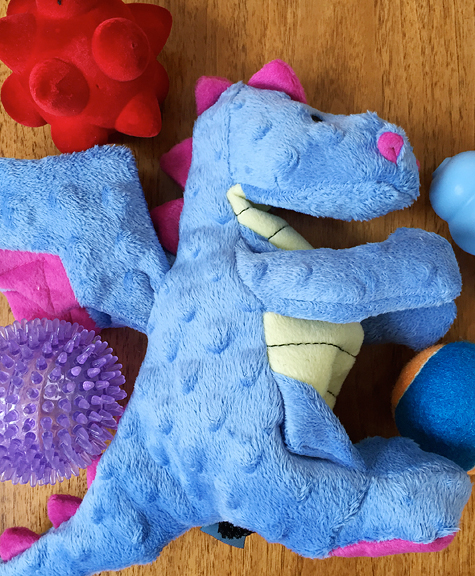 It looks as if this cold weather pattern will hold for another week or two. I'm ecstatic! Not just for the skiing, but because we'll be able to introduce the pup to skis. One might think it's no big deal, but most of the dogs I know have interesting reactions to skis. Back in the day, Kaweah didn't realize that they were attached to our feet, and thought it was a really fun game to pounce on the tips as they protruded through the snow. Other dogs think ski poles are totally awesome "sticks" to grab hold of. When the snow is deep, Banjo likes to walk on the back ends of Erin's skis for extra floatation and to stay close. Thankfully, most dogs figure it out eventually. Of course, puppy won't be able to travel far at the start, so we got out into the backcountry to get our pre-puppy ski fix.
cloudy, foggy, sunny, snowy – we got it all in one afternoon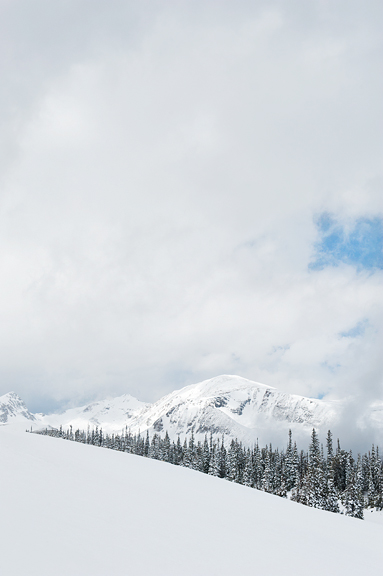 jeremy does a quick rip of the skins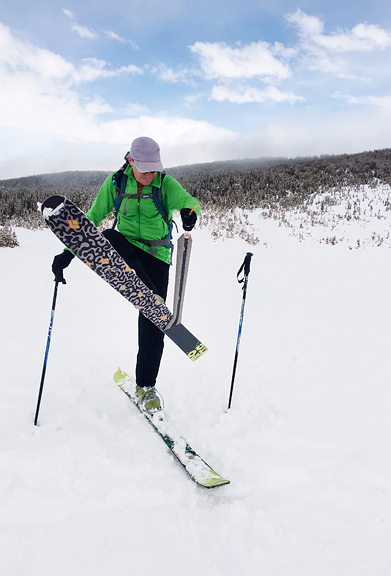 getting a few laps in before heading out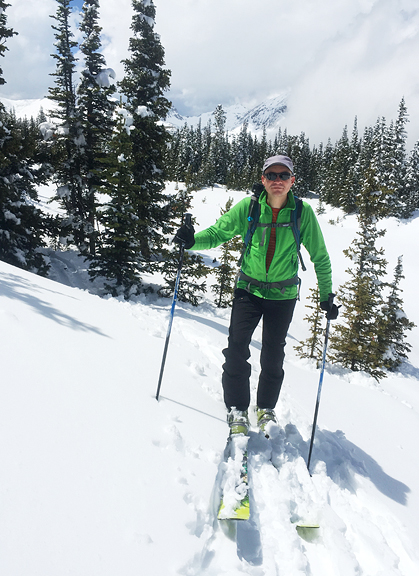 But not everything around here is all puppy all the time. Not yet, anyway! Jeremy finally kicked his Man Cold this week. I decided we should celebrate with some appetizers and dinner while watching the season finale of Agents of S.H.I.E.L.D. I made the appetizers for Jeremy more than for myself, because they were made of a few of his favorite things.
barcat oysters, wasabi tobiko (flying fish roe), a local gin, and lime
**Jump for more butter**