We prepared food and house for the dinner tonight. I decided on the following for my roasted potato salad: roasted yukon gold potatoes with shallots and bacon tossed with fresh parsley, sweet onion, strawberry tomatoes, lemon juice, olive oil and seasonings. I rather liked it. The tomatoes I got were so sweet.

strawberry tomatoes – the size of apricots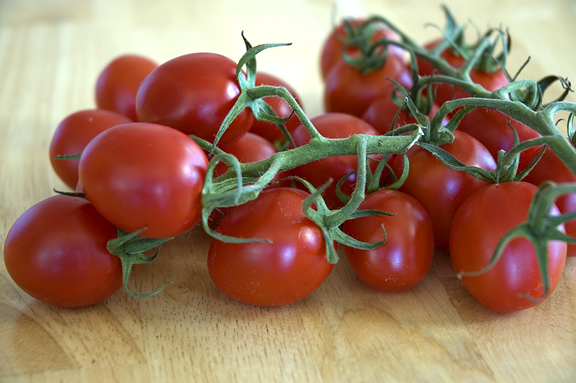 Something about cooking really puts me in a good mood. It's tiring to schedule it all correctly in time to serve to your guests (or maybe that trail run is what was tiring?), but it's very rewarding. I love working with food – especially fresh ingredients.
juicy oranges for the green salad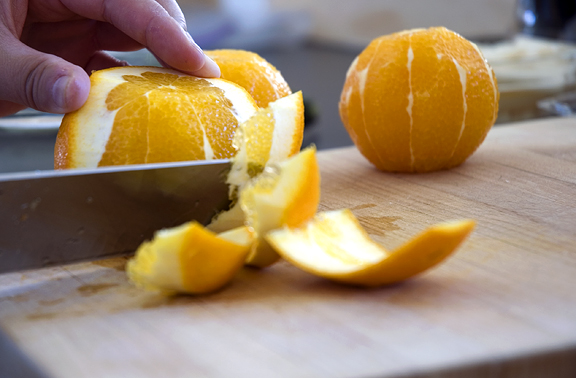 It's fun hanging out with this crew. J finally made it to our house and got the tour. She is a riot. Everyone else knew the routine. I had originally planned on burgers, but when we were at the store I told Jeremy I couldn't possibly serve burgers. I bought rib eye steaks instead. Nicole laughed and said she
knew
I wouldn't be able to stick to the simple menu. I figure, if I'm having friends up to Ned, I'm going to feed them properly.
the crew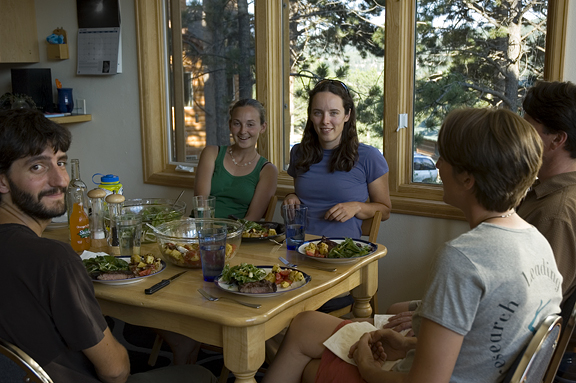 So while running errands in Boulder yesterday, I was unable to locate a good bakery to grab a cake for the dinner tonight. I didn't have the time to make a fancy dessert, and being a baker – I have fairly high standards for what I pick up from a bakery. Too bad there is no Patticakes Bakery here. I wound up resorting to an old standby: chocolate soufflé with whipped cream and raspberries. Given the heat of the day, that was better than the boca negra which requires close to two hours of baking.
the dessert table