I haven't been getting out and about in Alice for a number of reasons including heat, disinterest, heat, work, heat…
Heat kills my appetite and during our days in the Red Center, we primarily ate apples, carrots, cheddar crackers, and warm water. Actually we would dine out for lunch because it was always cooler than wilting in the sun: salads and fish and chips. We skipped dinner altogether because sleep overrode mild hunger. Here in Alice, I was excited to try some of the restaurants, but found myself with reduced appetite. Because of the conference schedule, I'm just eating brekkie (free at the hotel) and dinner out while nibbling on apples, a few candies, and a cookie or two during the interim.

from the grocery – aussie snacks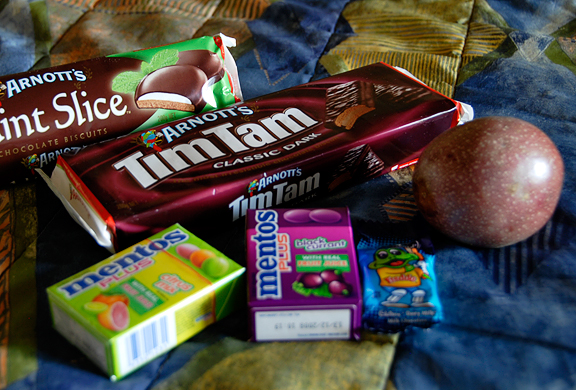 They have different flavors of mentos here. Pink grapefruit is the best. I also picked up a Milk Freddo for Jeremy to try. We had an Australian exchange student at my high school whose mother sent him a giant bag of Freddos which he shared about. Jeremy gives Milk Freddo a thumbs up on the caramely milk chocolate.
milk freddo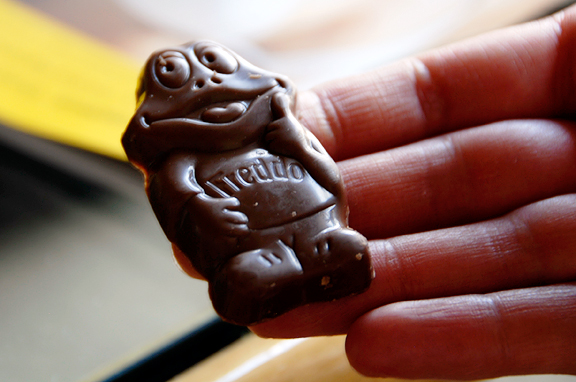 We skipped dinner Sunday. Monday, we went with Jeremy's colleague to the Overlander Steakhouse which sucked. It's expensive and not well-prepared and the service went from okay to crappy. But I did get to try their sampler plate of crocodile, kangaroo, emu, and camel. When food is served for the sole purpose of sampling uncommon meats and is slathered with sauce, you know the cook doesn't know how to cook. Sad. But I really liked the emu which also happened to be swimming in the least amount of sauce. Last night, we tried Hanuman's in the hotel. It's Thai/Indian cuisine. The food is nicely prepared although it wouldn't stand out as extraordinary in someplace like Boston or Los Angeles. Still – for Alice – I'll gladly take it!
soft shell crab appetizer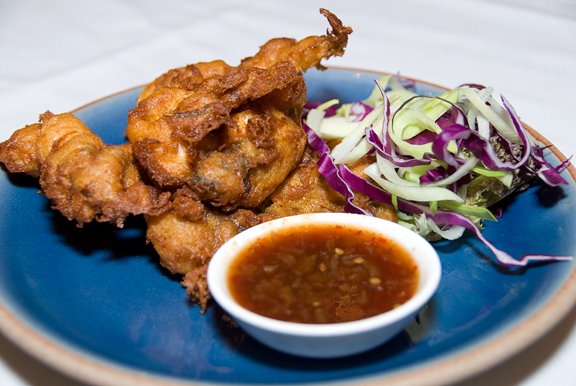 moreton bay bugs (a sea faring shelled critter) in curry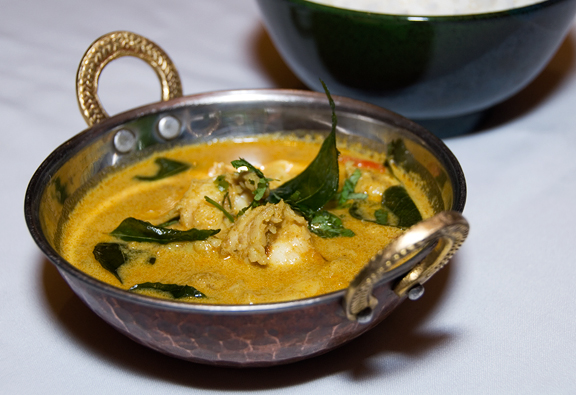 barramundi in passion fruit and ginger sauce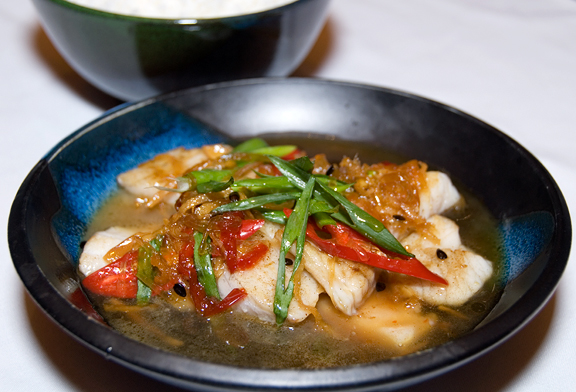 long macchiato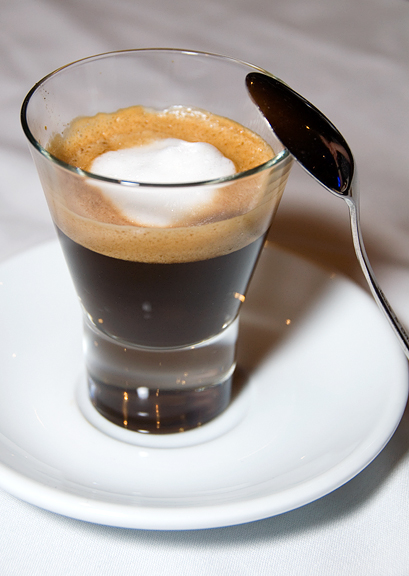 passion fruit semi freddo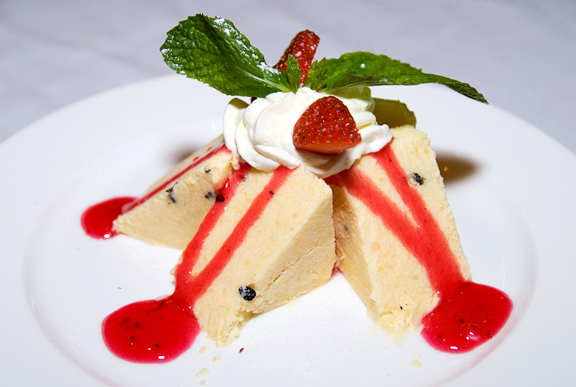 chocolate and almond flourless gateau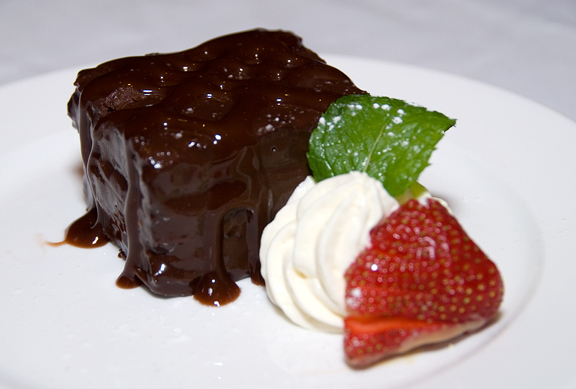 Time to hit the gym, pack, and fly to Sydney!