Monday, May 5th, 2008

Recipe: cold tofu salad
I've received a lot of requests lately for foods I've posted pictures of without corresponding recipes. I will get on those in due time. There just happens to be a huge backlog of recipes I need to post and I'm cranking them out daily (have you noticed?) because I have another chemo on the horizon. But it's my last frakking one! Can I get a w00t! ?? Hell Effingham yeah, people.
So just sit tight and keep your pants on.
I know some folks get that sour-lemon look on their face when they hear the word tofu. Those people can stick it. If you know how to prepare tofu properly it is teh delish. And yes, I know how to prepare it properly. I'm Chinese after all, and I wield a big knife.

tofu, green onions, preserved mustard green, pork floss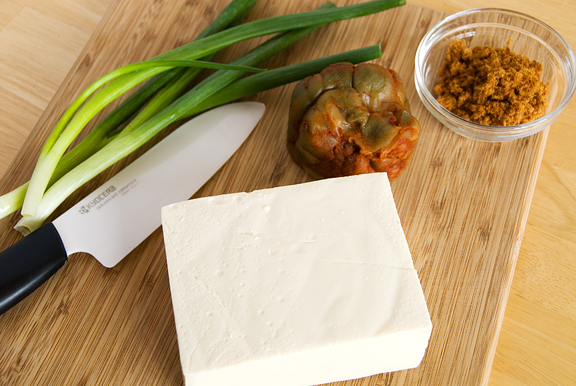 **Jump for more butter**