Tuesday, February 24th, 2009

Recipe: chocolate hazelnut torte
Oh my! I had no idea that my knife skills instructor could evoke such… interest from my readers! Honestly, weren't you all impressed with the chiffonade? Well, here is one last shot from class – something I finally learned to do correctly:

knife honing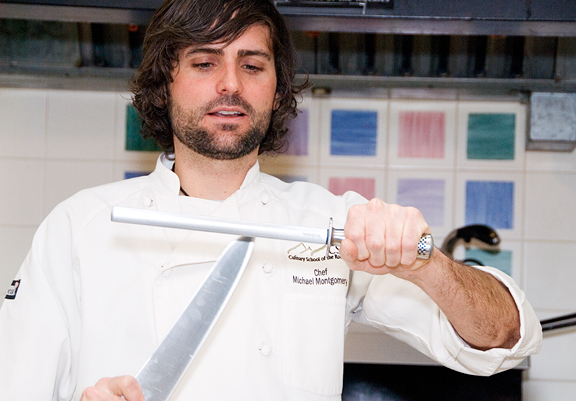 Speaking of knives, Adrienne, the winner of the Kyocera ceramic knife giveaway, finally received hers and sent me a picture of her happy new knife. I thought the dreamy look on her face was too adorable not to post. She looks like a pro! (
courtesy Adrienne
):
blissful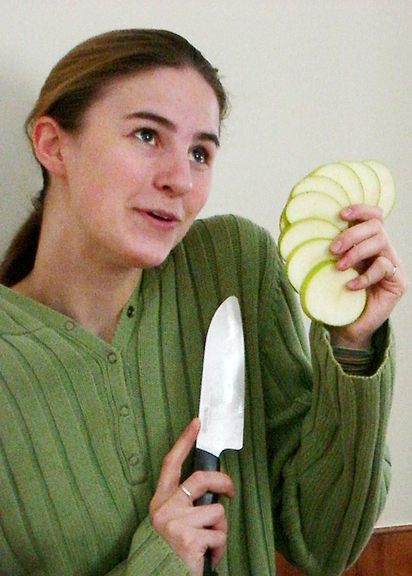 How often do you start out in the kitchen with the intention of making one thing, only to wind up with an end-product that is not what you had in mind? It tends to happen more often with pastries and desserts for me. Is that because I occasionally screw things up when making pastries, but rarely have moments like that when cooking anything savory? I think I am a more confident savory cook. Even so, I really enjoy futzing about with the sweets.