Friday, November 12th, 2010

Recipe: homemade applesauce
I ought to work harder to avoid ambiguous sentence structure because my last post apparently left some of you with the impression that it was… my last post of the year! Come on, folks – you can't shut me up THAT easily. I meant it was the last time I would be posting "the night before a flight" this year as I don't have travel lined up until January. I'm kinda happy about that. So no, that wasn't the last post of 2010.
Guess who was back in California for the third time in five weeks? Sadly, the latter half of my cold came with me. But I have the cure for the common cold: sitting down to hot tea and hot soup with Grandma. Also – a good night's sleep. Fortunately, I did both because the next morning I drove to Yosemite.

yes, that yosemite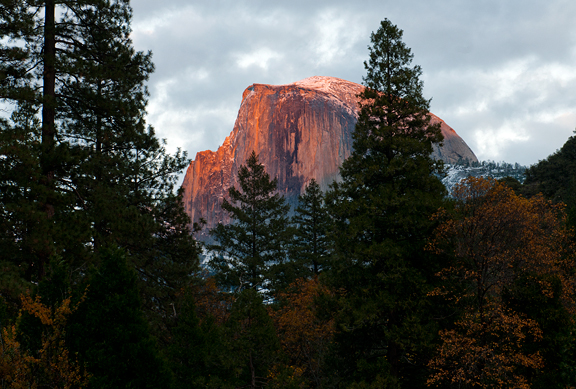 This wasn't a shooting trip in my mind, even though that's essentially what I did while I was in the park. I schlepped my gear through the early morning darkness under a cold, steady rain to meet with
Michael Frye
(follow Michael on Twitter
@mfryephoto
or fan him on
Facebook
). We then both went and stood in the rain and wind, freezing our collective bums off. I call it professional development.
here's where i tell michael that i'm ocd and a blogger who documents everything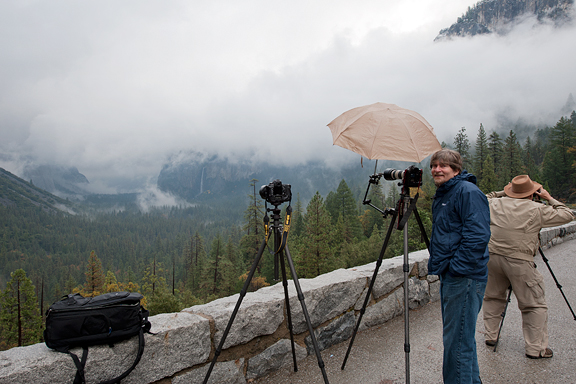 lovely fall colors still lingered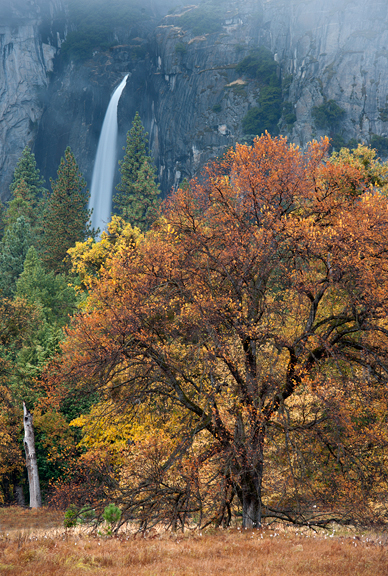 el capitan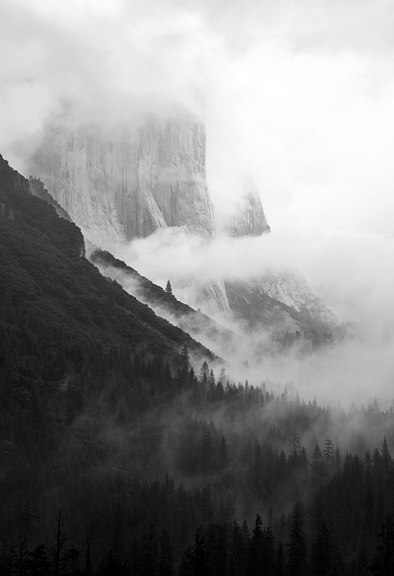 intermingling of clouds and trees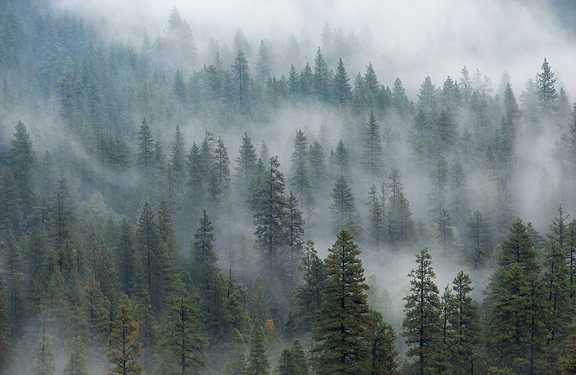 I came across
Michael's blog
a couple of years ago when I was looking for updates on Yosemite Valley's dogwood bloom. The only people I trust when it comes to flower and leaf reports are nature photographers (I've learned that lesson ten times over), so I found his blog to be incredibly useful and accurate. He shares thoughts, critiques, and tips which I like. Michael also happens to be a
damn fine photographer
whose works you will find in Yosemite's Ansel Adams Gallery. Better than that – he's an exceptional
instructor
master.
male mule deer – it's rutting season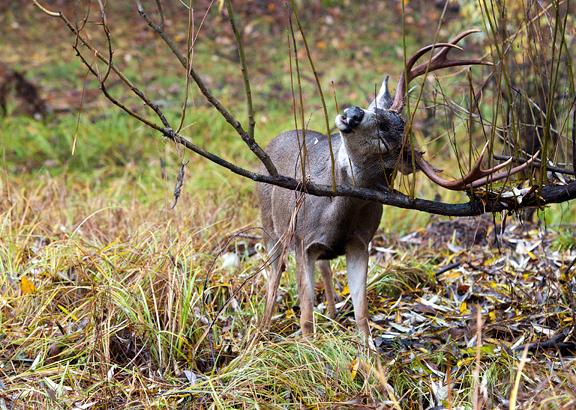 big-leaf maple branch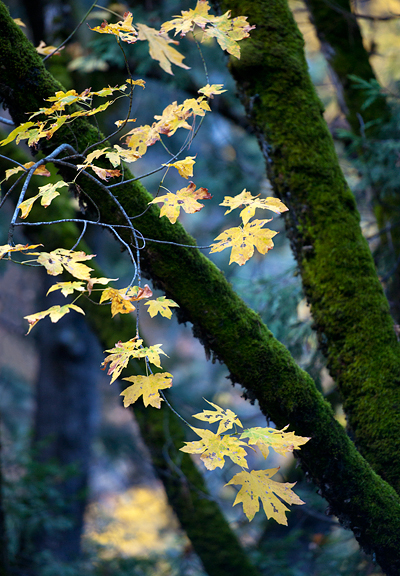 the moon after sunset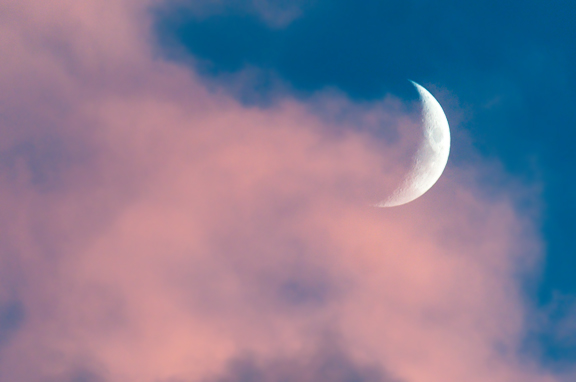 morning frost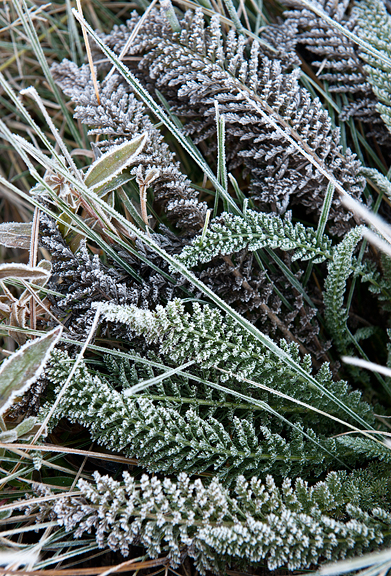 We spent about 11 hours in the field, 3 hours on the computers, aaaand I received a signed copy of Michael's latest book
Digital Landscape Photography
. It was as dark when we parted that night as it was when we met that morning. My brain was close to mush, but I had a lot to chew on and to implement. I *still* have a lot to chew on and implement. I just wanted to share some of the quicker shots to process before the next thing steamrolls over me.
Traveling between Colorado and California has resulted in my own personal season-confusion. It's fall – no it's summer! No wait, it's winter… and back to fall. At some point when Colorado was truly behaving like autumn in autumn, I had a hankering for some homemade applesauce on a tip from one of my girlfriends.

i grabbed what apples i had on hand
lemon juice, brown sugar, white sugar, cinnamon, lemon peel (not pictured: salt and water)
**Jump for more butter**