Recipe: homemade orange milano cookies
It snowed this weekend. It.Finally.Snowed. I don't mean a dusting of white stuff either, because when I say snow I mean "skiable" snow. At first it came down in big fluffy flakes all day Friday.

at first kaweah didn't notice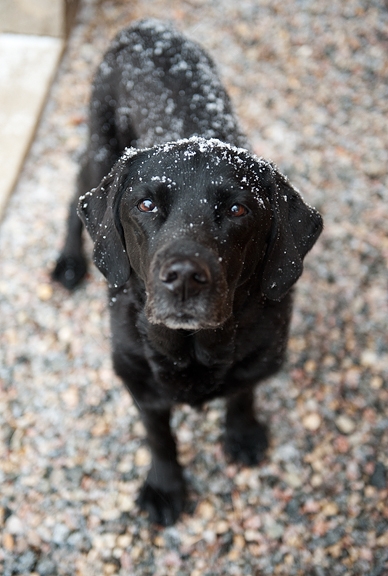 then it started to accumulate on her schnoz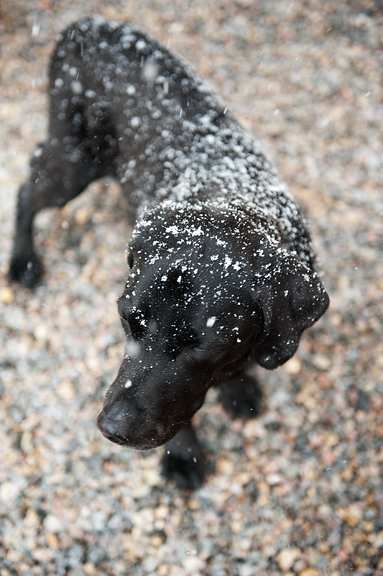 sniffing the air – winter is here!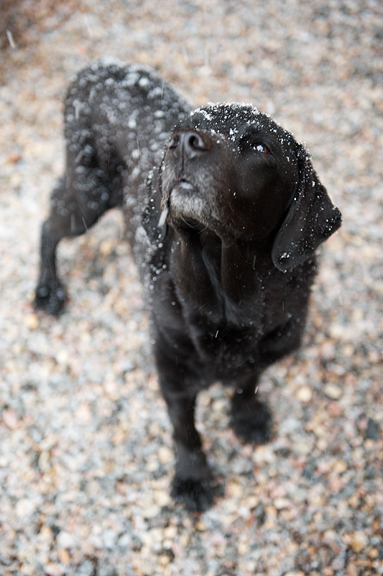 There were some strong winds blowing which sent most of the snow into the next county for a couple of days. But Sunday morning we woke to a familiar glow through our windows – the glow of freshly fallen snow covering everything. It was 8°F and completely calm. Magical conditions. The snow was feathery and dry. I've been waiting since September (okay, really since May) to feel the familiar glide of skis on snow under my feet. I am recharged.
perfect snow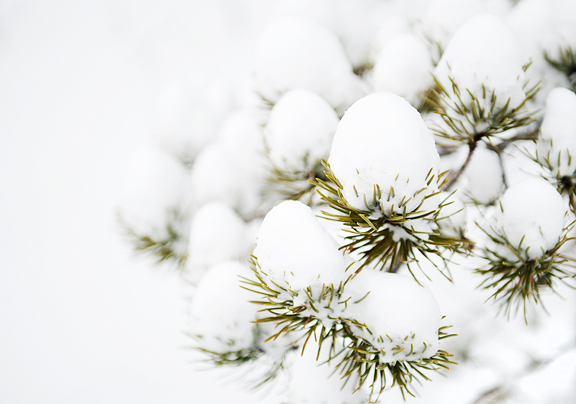 ski touring our local mountains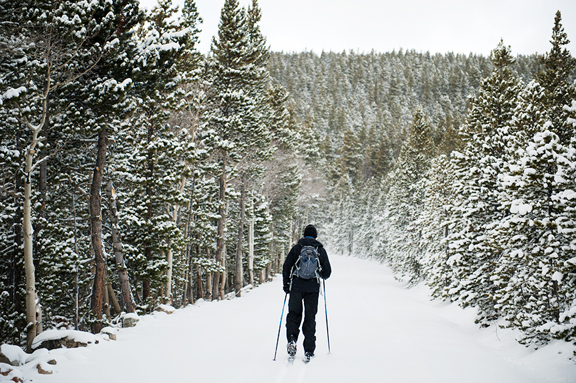 Two summers ago, Jeremy and I were in Washington state to visit with good people and backpack in Olympic National Park. We enjoyed an amazing lunch at
Sitka and Spruce
with my friend,
Lara Ferroni
. She told us about a book she was working on – making all of those favorite snacky junk foods of our youth from scratch without all of the junk. I told her I would love to see a copy when she was finished.
my review copy arrived in the post a few months ago courtesy of sasquatch books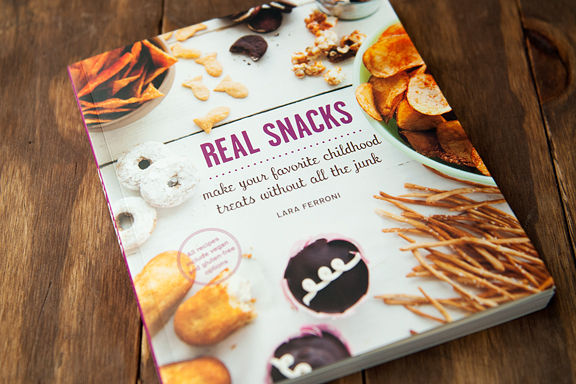 Lara's book was a traipse through my childhood memories of Twinkies, Chocolate Cupcakes, Ding Dongs, Oreos, Doritos, Goldfish crackers, Hot Pockets, potato chips, tater tots, and so much more. She manages all of these with normal ingredients and without preservatives, artificial colorings, or artificial flavors. In addition to the healthier recipes for these snacks, she provides gluten-free, as well as vegan, versions. At the back of the book she includes recipes for some basic pantry staples like confectioner's sugar, sweetened condensed milk, marshmallow crème, and even sprinkles! I let Jeremy choose the recipe to make, since he was going to be eating them. He went with the Chocolate and Orange Wafers (aka orange milanos).
flours, powdered sugar, chocolate, salt, baking powder, butter, eggs, cream, orange (zest), vanilla extract
zest and juice the orange
sift the flours, salt, and baking powder
Lara gives lots of options on ingredients like white whole wheat flour, spelt flour, ground millet, all-purpose flour, and cake flour. I went with what I had on hand at the time (all-purpose and cake flours) for the cookies, but there is a good deal of flexibility so you can experiment with healthier mixes.
beat the powdered sugar and butter together
adding egg whites
beating in the orange juice
add the dry mix, beating until just combined
Making the cookie dough is pretty straightforward. Once it is ready, place the dough in a pastry bag (with a plain #806 tip) and let it chill in the refrigerator for a few minutes. Piping the dough isn't difficult, but getting the right shape consistently was a bit challenging at first and took me some practice runs (i.e. mess ups) before I got the hang of it.
a disposable pastry bag with pastry tip #806
set the bag in a tall glass and scoop the dough in
piping oblong fingers onto parchment-lined baking sheets
The cookies will spread and rise in the oven, so be sure to give them plenty of room to avoid unsightly collisions. While the cookies bake, you can make the chocolate ganache – basically chocolate, cream, and orange zest.
stir the chocolate and hot cream together
add the orange zest
The cookies are done when they turn golden at the edges. After the wafers have cooled on a cooling rack, I like to play a little game of matching them up so that you have similarly-sized pairs. I do that with my French macarons too, because I'm not a good enough pastry baker to get them all the same size. It gives the illusion that I know what I'm doing. Let the ganache cool to a spreadable, but not overly fluid consistency (this is temperature dependent). Use a knife to spread the chocolate filling over the flat side of a cookie and then sandwich the filling with the matching cookie.
different shapes and sizes – that bottom middle one was sacrificed for quality control
paired up
spread the love chocolate
Here's the thing about these cookies compared to the store-bought variety – these aren't exactly like the commercial versions because they taste so much better. The flavors are real. The texture is light and delicate, not hard and brittle. The quality is superior. Of course, the shelf life of this cookie is far far shorter than its Pepperidge Farm counterpart, but I'm fairly certain it won't be around long enough to determine that shelf life.
looks the same, but tastes a million times better
Chocolate and Orange Wafers (Homemade Orange Milano Cookies)
[print recipe]
from Real Snacks by Lara Ferroni
1/2 cup (60 g) white whole-wheat flour or all-purpose flour
1/2 cup (60 g) white spelt flour or all-purpose flour
1/2 cup (60 g) ground millet or cake flour
1 tsp baking powder
1/2 tsp kosher salt
8 tbsps (1/2 cup) unsalted butter, room temperature
1/2 cup (110 g) powdered sugar, sifted
2 large egg whites (about 66 g)
2 tsps vanilla extract
1/4 cup (2 oz.) orange juice (or use milk if making mint milanos)
1/4 cup (2 3/8 oz.) heavy cream
6 ounces semi-sweet or milk chocolate, chopped
1 orange, zest of (or use 2 drops of peppermint oil if making mint milanos)
Preheat oven to 350°F. Sift the flours, baking powder, and salt together in a bowl and set aside. Place the butter and powdered sugar in the bowl of a stand mixer and beat with the paddle attachment until smooth and creamy (give it 2 minutes). Beat in the egg whites for about a minute until light. Beat in the vanilla and orange juice. Pour the sifted flour mixture into the butter mixture and beat on low speed until just combined.
Line two baking sheets with parchment paper. Put the cookie dough into a pastry bag fitted with a #806 plain tip and refrigerate for 5 minutes. Pipe 1/2-inch by 2-inch ovals onto the parchment, giving yourself at least an inch between each oval as the cookies will spread and rise in the oven. Bake 8-12 minutes or until just golden at the edges, rotating the baking sheets halfway (I forgot to do this). Mine took 12 minutes. Remove the cookies to a cooling rack. [Jen's OCD step: match your cookies into pairs of similar size.]
To make the chocolate filling, heat the cream in a small saucepan over medium flame until it just starts to steam. Remove from heat and whisk the chocolate into the hot cream until smooth. Stir in the orange zest (or if you want mint milanos, stir in peppermint oil).
Spread 1/2 tablespoon of filling on the flat side of one cookie and then sandwich the chocolate with the flat side of another cookie. Repeat until done. Makes 16-20 cookies.
Wanna make these gluten-free? Lara suggests replacing the white whole-wheat and white spelt flours with an equal amount of gluten-free all-purpose baking mix.
Wanna make these vegan? Lara says to replace the butter with an equal amount of coconut oil; the egg whites with 1 teaspoon freshly ground chia or flaxseed mixed with 1/4 cup water; and the heavy cream with an equal amount of coconut cream.