Recipe: lemon heaven cake
Happy first day of spring, northern hemispherers! Even though the past few days have felt rather springish to us – lots of sun, dust on crust, hardpack, mud, warmer temperatures, snowmelt – we have come to embrace the passing of the baton from winter to spring in Crested Butte. We had a most excellent winter, but I think I'm experiencing a little bit of spring fever. Crested Butte remains mostly covered in a blanket of white, but it's a happy blanket under a sun that climbs higher in the sky each day. The tops of some trail signs are beginning to emerge, jogging our memories of summer hikes, rides, and trail runs. The little birds have returned to the mountains, filling the air with song and my heart with joy. I feel so energized!

skiing mount crested butte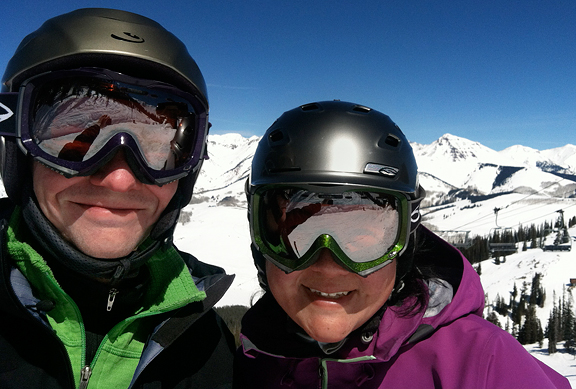 nordic skiing from middle earth to mordor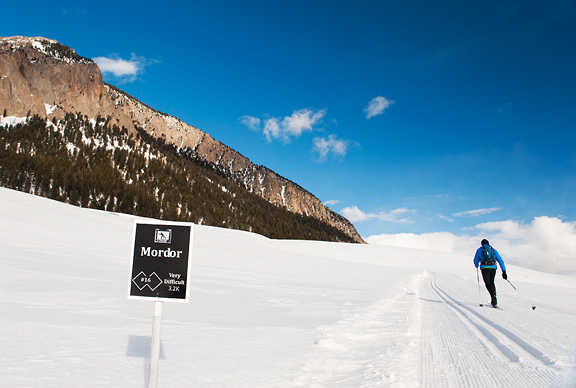 kaweah likes the smells of springtime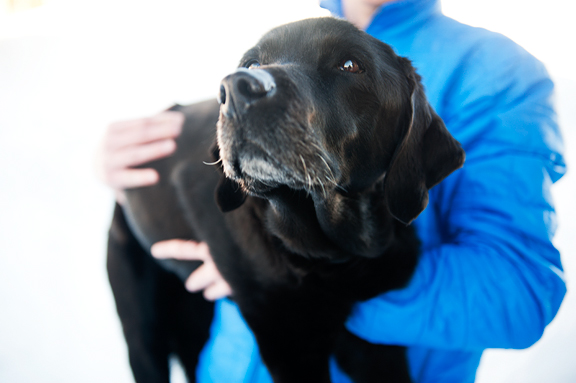 the beautiful little town of crested butte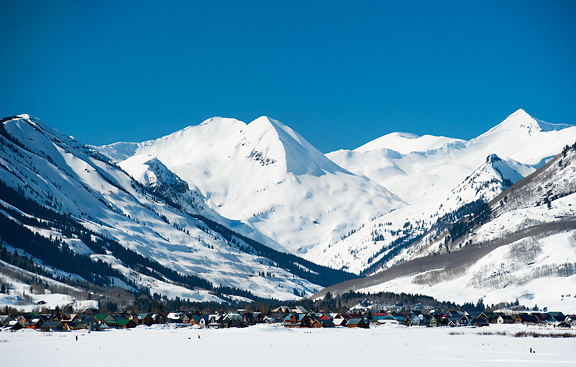 Ski-wise, I have only just made the transition to spring. Food-wise, I have been in spring mode for a couple of weeks. There was a bag of lemons demanding to be turned into something wonderful, so I obliged and made a four-layer lemon chiffon cake with lemon curd, lemon buttercream frosting, and limoncello soaking syrup. I've made it several times before, but never blogged it. I shared most of the cake with my neighbors and some friends, saving a few slices for Jeremy when he returned from work travel. Nichole dubbed it Lemon Heaven, which I thought was the perfect name.
lemon curd: lemons, eggs, sugar, salt, cream, butter
cream, lemon juice, lemon zest, sugar, salt, butter, eggs
pour the cream and lemon juice into the sugar, salt, and butter
I like this lemon curd recipe because it uses whole eggs. It's always a bonus if you don't have to separate yolks and whites. The recipe is pretty straightforward, but make sure the custard is on the thick side when you take it off the heat. You don't want runny lemon curd in your cake, you want a curd with a little more stability. My advice is to make the lemon curd first to give it time to cool down. You can even make it days in advance and store it in the refrigerator until you are ready to assemble the cake.
whisk the hot liquid into the eggs
straining the curd (to get solid egg bits out)
stir in the lemon zest
The next step is to make the cake. Chiffon cake is a nice workhorse of a cake. It soaks up flavored syrups that render moist layers without disintegrating and it behaves well at altitude. The only adjustments I make for my elevation is to use all-purpose flour instead of cake flour, and to leave out the leavening. If you are at 5300 feet (Boulder and other places about a mile high), use cake flour and leave the leavening in. There is a little wiggle room to play with the amount of baking powder since whipped meringue is what really gives this cake an airy lift.
chiffon cake: powdered sugar, vanilla, canola oil, lemons, egg whites, eggs, milk, flour, sugar
adding wet ingredients to the dry ingredients
flavor the cake with lemon juice
whipped meringue
It's important to gently fold the meringue into the cake batter. If you are overzealous about it or you just stir them together, then you will deflate the meringue and your cake will have less rise to it. Because the cake batter is more dense than the meringue, fold in a third of the meringue at a time. The batter will gradually become less dense and more manageable. After you pour the batter into the cake pans, don't tap the cake pans on the counter or pop the bubbles you see rising to the top. Those bubbles are your friends – they will make your cake rise. Another note: the 9×3-inch pans work much better than the 9×2-inch pans. If you do use 9×2-inch pans, use three, not two, or you will have major overflow issues. The cakes rise a lot, which is why the 9×3-inch pans give you nice tall cakes for cutting good layers.
folding meringue with the batter
pour into the pans
baked (they will shrink some, it's okay)
While the cakes are cooling, you can make the soaking syrup. Actually, you can make the cakes in advance. Once they are cooled, you can wrap them in plastic wrap and freeze them until you are ready to assemble the cake. I wouldn't freeze them for more than a week or so in advance. I'm not sure how well the flavor keeps. I use limoncello in my soaking syrup for the whole lemon theme. You may not want booze in your cake, or you might be serving it to youngins. Maybe add lemon juice instead or just use the sugar syrup or skip the soaking syrup altogether (although it really makes the cake kinda dreamy).
water, sugar, limoncello
boil the sugar and water together
add the limoncello to the syrup
Every component can be made ahead, even the Swiss meringue buttercream frosting. I just prefer to make the buttercream right before assembling the cake so I don't have to deal with thawing it. Buttercream can be frozen or refrigerated, but it turns solid and brittle. It's REALLY hard (impossible) to frost a cake with brittle, cold buttercream. So you need to bring it to room temperature and whip it to achieve that creamy frosting consistency. Or, make it fresh and use it right away.
lemon juice, lemon oil, butter, egg whites, sugar, vanilla extract
whisk the egg whites and sugar over a simmering water bath until 140°F
whip the whites until stiff
When you whisk the egg whites and sugar over a simmering water bath, make sure the bottom of the bowl does not come into contact with the simmering water. We want to heat the egg whites, not cook them. Once temperature is reached, whip the whites with a stand mixer. If you want to do this by hand, I have great admiration for your determination, strength, and delusions. The target is stiff peaks and the meringue will be glossy and luscious. Lower the mixer speed and whip until the bowl is cool to your touch. This takes several (more than 10) minutes. Your mixer's motor will probably get hot.
adding pats of butter
lemon oil for extra flavor (optional)
creamy buttercream
When the meringue is cool enough, swap the mixer attachment for the paddle and start beating in tablespoon pieces of butter. The reason the meringue needs to be cool is because the butter will melt if it's still hot and then your buttercream might break or separate. There are several methods for saving a broken buttercream frosting. Google is your friend. I used a quarter teaspoon of Boyajian lemon oil in addition to lemon juice to flavor my frosting.
Full disclosure: I received free samples of Boyajian flavored oils to try with no obligation on my part.
It's lovely and potent stuff. If you don't have any, don't fret, just beat in a teaspoon of lemon juice at a time until you are satisfied with the flavor.
Now that all of the components are ready, start cutting your cake layers. You can eyeball it if you like, but I prefer to use a ruler to get uniform height on all of my layers. I make small incisions every 90 degrees (total of four incisions – think north, east, south, west) on the side of the cake and connect the incisions on the outside surface with a nice, sharp serrated bread knife. With the outline as my guide, I carefully slice a few inches in from the perimeter all the way around the cake and then slice through the middle to get two clean layers.

slicing
drizzle the soaking syrup on the first layer
spread the buttercream
then lemon curd
A few more notes on assembly… There will be two cake layers with browned bottoms (from the bottoms of each cake pan) and two layers that will be cut on both sides (assuming you trim the domed tops). Always place a browned-bottom layer, brown-side down as your bottom layer and brown-side up as your top layer. It makes life and decorating easier for a variety of reasons. Also, spreading the buttercream across the cake can tear up the tender crumb. I like to pipe it in a loose spiral onto the cake and then spread it – it seems to do less damage to the cake. And finally, applying a crumb coat (a thin layer of frosting) to the sides helps to neat up the cake and makes frosting and decorating much easier and more attractive.
crumb coat
frosting the cake with the remaining buttercream
decorate as you like (i used edible flowers)
This is a party cake. It requires an investment of time and effort, but the rewards are huge. Not only is it beautiful, but it feeds a lot of people and it tastes like a dream. Sweet, tart, tender, creamy, a little boozy – it is wonderful. Everyone who received some of the Lemon Heaven cake knew they were on my list of extra special pals. Welcome to spring!
it cuts well and holds its shape nicely
a sweet, lemony delight
Lemon Heaven Cake
[print recipe]
based on class recipes from The Culinary School of the Rockies
2 9×3-inch round lemon chiffon cakes
1 1/2 cups limoncello soaking syrup
6+ cups lemon Swiss meringue buttercream frosting
2-3 cups lemon curd
lemon chiffon cake
14.5 oz. (about 3 cups) cake flour (I use all purpose flour at 8500 ft.)
8.75 oz. (about 2 cups + 2 tbsps) confectioner's sugar
0.5 oz. (1 tbsp) baking powder (omitted at 8500 ft.)
6.75 oz. whole milk
6 oz. canola oil
3.25 oz. (2 large) eggs
1 tsp vanilla extract
4 oz. lemon juice
13 oz. egg whites
9.5 oz. (1 cup + 3 tbsps) granulated sugar
Oven 375°F. Prep two 9×3-inch round pans or two 11×17-inch sheet pans by buttering bottom and sides. Place parchment in pan and butter the parchment. Sift flour, confectioner's sugar, and (if using) baking powder together into a large bowl. Mix the milk, canola oil, eggs, vanilla extract, and lemon juice into the flour mixture until combined. Whip the egg whites and granulated sugar together to medium peaks. Gently fold the whipped whites into the batter in thirds and make sure the mixture is uniform or you may end up with separation during baking. Do not slam the cake pans on the counter to pop the air bubbles, you WANT the air bubbles in the batter. Bake until set, about 20-25 minutes or until a toothpick inserted in the center comes out clean. Remove from oven and remove from pan. Let cool on a cooling rack. Makes two 11×17-inch sheets or two 9×3-inch rounds.
limoncello soaking syrup
4 oz. (0.57 cups) sugar
4 oz. water
2-4 oz. limoncello
Heat the sugar and water in a small saucepan over high heat, stirring until the sugar is dissolved. Let it come to a boil. Turn off the heat and let the sugar syrup cool. Stir in the limoncello. Makes 1.5 cups.
lemon swiss meringue buttercream
8 oz. egg whites
16 oz. sugar
1 lb. unsalted butter, room temperature
1 tsp vanilla extract
1/4 tsp lemon oil, I used Boyajian brand*
grated zest of 1 lemon (preferably organic)
5-6 tbsps fresh lemon juice
Combine egg whites and sugar in a Kitchenaid mixing bowl. Whisk constantly over a simmering water bath (without letting the water touch the bottom of the mixing bowl) until 140°F is reached. Place the bowl on the mixer with whisk attachment and whip until stiff. Turn down whip speed to 3rd and whip until cool to the touch (this takes a while – should be cooler than your hand). Change to a paddle and gradually add soft butter by tablespoon pieces. Mix to emulsify. Once desired consistency has been reached, add vanilla, lemon oil, lemon zest, and lemon juice. Makes about 6 cups.
lemon curd
6 oz. fresh lemon juice, strained
9 oz. (1 cup + 1 1/2 tbsps) granulated sugar
3 oz. butter
3 oz. heavy cream
pinch of salt
6 eggs
1 tbsp finely grated lemon zest
Boil lemon juice, sugar, butter, heavy cream, and salt in a saucepan. Place eggs in a bowl and whisk to loosen up the whites and yolks. Temper hot lemon mixture into eggs. Add mixture back into saucepan and bring to a boil over medium heat, stirring constantly until thickened and nappé consistency. It should be quite thick or else it will be too runny in the final product. Strain through a mesh sieve. Stir in the lemon zest. Place plastic wrap directly on curd and cool over an ice bath. Refrigerate when chilled. Can be frozen for up to 4-6 months. Makes 3.5 cups.
Assemble the cake: Cut each cake horizontally into 2 layers of equal thickness so that you have four layers in total. Don't be afraid to trim the domed tops (if you have domed tops) – you can save those for snacking on later. Fill a squeeze bottle with the limoncello syrup. For ease of spreading, I like to fill a pastry bag fitted with a large plain tip with the lemon buttercream frosting. It allows me to pipe the frosting onto the cake rather than smearing it and possibly damaging the chiffon cake.
Set first cake layer cut-side up (browned-side down) on serving plate with wax paper strips tucked partly under the edges of the cake. Reserve the other bottom half (browned on one side) for the top. Drizzle a quarter of the limoncello syrup evenly over the cake. Pipe a layer of about a fifth of the buttercream (concentric circles that don't have to touch) over the cake, using an icing spatula to smooth it out and fill in the gaps. Spread a layer of lemon curd about 1/4-inch thick over the buttercream. Set the second cake layer on top of the lemon curd and repeat with soaking syrup, buttercream, and curd. For the fourth layer, place the cake layer brown-side down on an extra plate. Drizzle the rest of the soaking syrup on the cut-side of the cake. Carefully place the soaked cake layer, cut-side down (brown-side up!) on top of the main cake. The cake should be strong enough to handle this kind of manipulation, but you have to be gentle with it. Crumb coat the sides of the cake with buttercream then finish frosting the entire cake with remaining buttercream. Serve at room temperature. Will keep in refrigerator, covered, for up to five days. Serves 10-12.
more goodness from the use real butter archives