Recipe: smoked salmon artichoke quiche
I think it's over. No more major storm tracks coming our way. We went backcountry skiing on Saturday only to find that the powder from 7 days prior had never formed into the coveted corn snow for which we had hoped. It was mashed potatoes at best, water slush at worst. There are reports of wet slides all over the backcountry, so it might just be time to hang up the skis for the season. 72 ski days isn't so bad. It is my best season to date.

until october, my pretties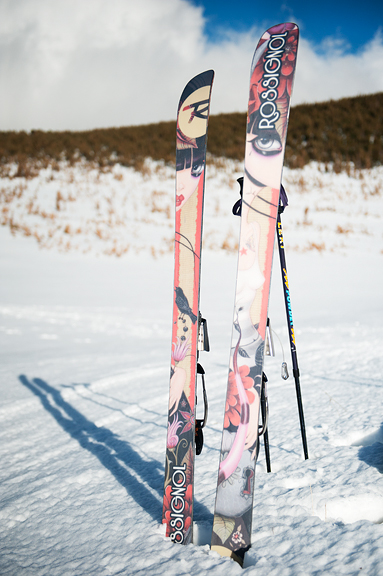 our glorious high country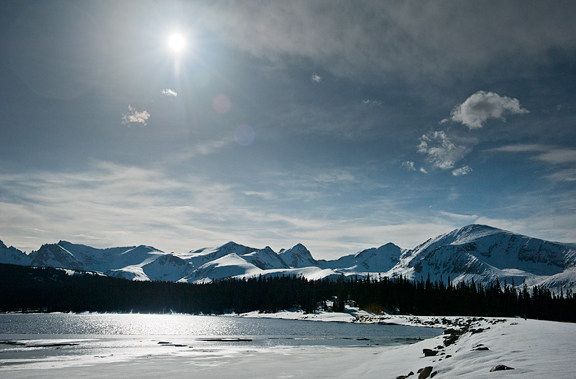 While our skiing has been winding down, our trail runs have ramped up as we anticipate the melting out of the trails. Last week was relatively cool and overcast, but today was warm and humid (although thankfully cloudy) on my trail run. After the first hour all I could think was "How am I going to do this when summer rolls around?" I guess 4 am starts are not such a bad thing.
i love these feetures! socks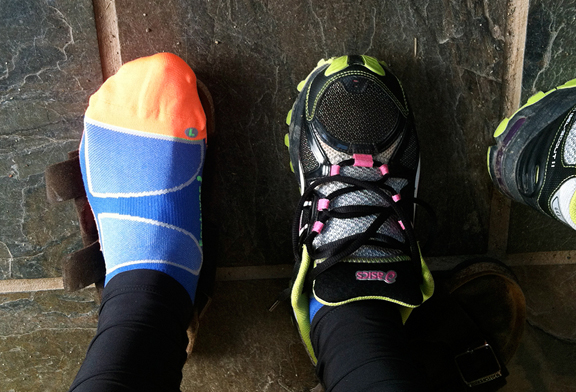 As the mercury rises, Kaweah's stink factor increases exponentially. Thankfully the warm weather means we can wash her with the hose outside. Kaweah is not the aggressive sort, so even though she HATES baths, the worse she does is try to sneak away. In her geriatric state, sneaking away has become stumbling and falling. Jeremy held her up while we washed her, but when it came time to dry her off, we had to lay a towel on the driveway and set her down for her toweling. She's such a good sport. And now she's a fluffy, lavender-scented, soft, cuddly, good sport.
you did away with my dog stink! all that hard work for naught…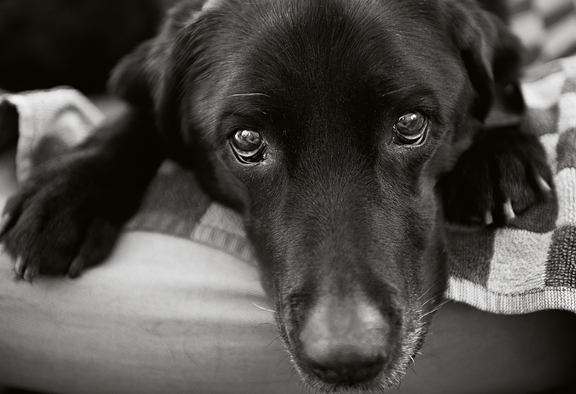 I thought Kaweah was losing her marbles last week because she kept begging for this hot smoked salmon I was using in a recipe. Kaweah likes anything, really, but she's only insistent like that with a few things: raw beef (or any beef), peanut butter, cheese, carrots, apples, bananas, bacon. But hot smoked salmon? She's never had that before, nor have we ever had it in the house before. Maybe it was this delightful quiche I was making?
dill, hot smoked salmon, cream, milk, red onion, eggs, nutmeg, butter, salt, pepper, artichoke hearts, goat cheese
the crust: flour, butter, salt, sugar, ice water
Whenever the words "smoked salmon" are spoken or written, I automatically think cold smoked salmon. I love the stuff. Salty, smoky, salmony, and just the right firmness when you bite into it. But this quiche called for hot smoked salmon. You CAN use cold smoked salmon, but it wouldn't be the same. I purchased a packet of hot smoked salmon and figured it would be fine. It was indeed quite fine.
beat the butter into the dry ingredients
beat until the largest pieces are pea-sized
mix in ice water a tablespoon at a time
bring the dough together
form a disk and wrap it in plastic
This dough takes some time, so if you have a recipe that you really like, you could substitute it for this one. That said, I thought it turned out rather well. It needs to be chilled, then rolled, then popped in the freezer, then blind baked. It also shrinks. With all that chilling and baking time for the crust, you can prep the other ingredients. The original recipe calls for frozen artichoke heart quarters. I had two jars of marinated artichoke heart quarters in my cupboard and they worked beautifully. I kinda like the tang of the marinated artichokes.
slice the red onions, break the salmon into pieces, chop the dill
sauté the onions in butter (natch)
add the artichokes
beat the eggs with the cream and milk
season the egg mixture with dill, salt, pepper, and nutmeg
Roll the pastry dough out on a lightly-floured work surface, or between two sheets of plastic wrap. I like the plastic wrap trick since it makes less of a mess. Just keep track as the dough gets rolled out, the sheets will stretch with it. To prevent tearing, I just pull one sheet of plastic off of the dough and set it back down to release the tension on the plastic. Do this periodically and you can avoid tearing the sheets (and getting stickage on your work surface or rolling pin). Line your pan with the dough and go up higher than the top of the sides if you can. I probably should have done that since it shrunk a good 20% after blind baking.
roll out the dough
prick the bottom with a fork
line the crust with foil and fill with pie weights (or dried beans), set on a rimmed baking sheet
pour half of the egg mixture into the baked crust
Baking half of the egg mixture in the crust helps to firm up the matrix of the quiche so ingredients don't sink directly to the bottom. You don't want to bake the egg mixture until it is solid, just so that it's wiggly, but still uncooked. Then you can add the quiche ingredients and the rest of the egg mixture to finish baking.
distributing the rest of the goodies
pour the remaining egg mixture
top with more ingredients and finish with chopped dill
At some point while the quiche was baking, I took Kaweah outside to potty. As I carried her up the stairs, I was greeted with quiche odors in the kitchen. It smelled amazing. It smelled LIKE BACON. I didn't realize that hot smoked salmon had similar heavenly properties to precious bacon. No wonder Kaweah kept hanging around the kitchen, trying to trip me at every turn. She knows what bacon is all about. Apparently, she's on to hot smoked salmon too.
baked and beautiful
Because I used a large tart pan with a removable bottom, it leaked butter when I blind baked the crust and then it also leaked some filling because my filling topped the shrunken crust and filled the spaces in the pan. It will likely leak if you use a springform or other pan with removable bottom. No biggie. It all baked up nice and golden. Just save yourself the trouble of scrubbing your rimmed baking sheet by lining it with foil.
So how was it? Fabulous. The spring flavors of artichoke, onions, goat cheese, dill, and the smoked salmon are simply delightful. That hot smoked salmon definitely gets some of the umami-smokey-caramelized goodness on your taste buds. Jeremy is smitten with it. It's great as a meal, heats up easily for leftovers, and would be a perfect part of a brunch. Definitely worth trying and most certainly worth keeping in your arsenal.

muy wonderful
Smoked Salmon Artichoke Quiche
[print recipe]
from Fine Cooking issue #98
crust
9 oz. (2 cups) all-purpose flour
2 tsps sugar
1 tsp Kosher salt
8 oz. cold unsalted butter, cut into 1/2-inch cubes
4-6 tbsps ice water
filling
2 tbsps butter, unsalted
1/2 medium red onion, sliced thin crosswise (about 1 cup)
24 artichoke heart quarters (they say frozen, I used marinated)
4 eggs (I used 6)
1 cup heavy cream (I used 1 1/4 cups)
1/2 cup whole milk (I used 3/4 cup)
1 tbsp fresh dill, chopped
1/2 tsp Kosher salt
1/2 tsp freshly ground black pepper
pinch nutmeg
6 oz. hot smoked salmon, broken into 1/2-inch pieces
4 oz. (3/4 cup) goat cheese, crumbled
Make the crust: Combine the flour, sugar, and Kosher salt in a stand mixer fitted with the paddle attachment. Mix on low. Add butter and continue to mix on low speed until the largest pieces are pea-sized. Add the ice water 1 tablespoon at a time until the dough starts to come together (but still crumbly). Press the dough together with your hands and form a disk. Wrap in plastic wrap and refrigerate for at least 30 minutes. Roll the dough out on a lightly floured surface to a 15-inch diameter and 1/4-inch thickness. I like to roll my dough between two sheets of plastic wrap which makes it easier to handle. Line a 9-inch quiche, tart, or springform pan with the dough. Prick the dough on the base of the pan with a fork in several places. Place in the freezer for 20 minutes. Preheat the oven to 350°F. Line the crust with foil and fill with pie weights (I used dried kidney beans). Bake for about 25 minutes. Remove the foil and the pie weights and continue to bake another 8-10 minutes. Remove from oven and let cool. Set the pan on a rimmed baking sheet.
Prep and assembly: Melt the butter in a frying pan over high heat and sauté the red onions for about 3 minutes until soft. Add the artichokes and sauté for another 3 minutes. Remove from heat and set side. In a medium or large bowl, beat the eggs, cream, milk, 1 teaspoon fresh dill, salt, pepper, and nutmeg together. Pour half of the egg mixture into the baked crust and bake for 20 minutes until partially set. Remove from oven. Sprinkle half of the onions, artichokes, salmon, and goat cheese on the egg mixture. Pour in the rest of the egg mixture. Top with the remaining half of the onions, artichokes, salmon, and goat cheese. Sprinkle the rest of the fresh dill on top. Bake another 40-50 minutes until the center is no longer liquid. Serve warm or at room temperature. Serves 8.
more goodness from the use real butter archives