Sunday, February 2nd, 2014

Recipe: the concorde chocolate meringue mousse cake
In this house, Jeremy is the romantic and I am the unromantic. That doesn't mean I'm boring – I recognize romantic things, I just find them superfluous. Jeremy isn't a hardcore romantic, but he does give me the moony eyes from time to time and likes to go out for candlelit dinners, hold hands, sip champagne together under the stars, and cuddle under a snuggy blanket while watching a good old sci fi/fantasy/action-adventure movie. I don't equate love with romance, but I do equate (good) food with love. When I make food, when I share food, when I gift good – it's all a form of love. So I'm sharing some love with you this week.

this is love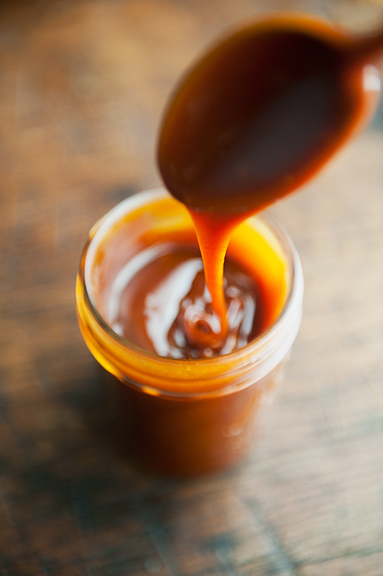 this is your brain on love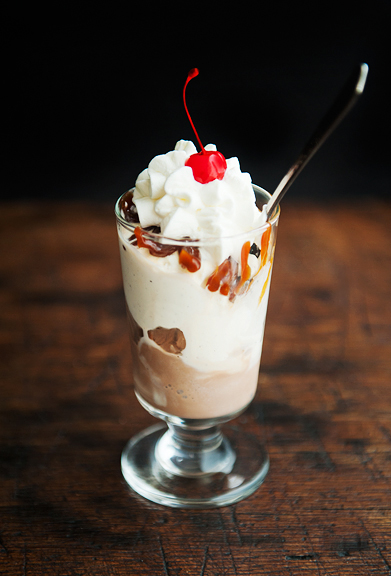 I've teamed up with my good friend, Ellen of
Helliemae's Caramels
, to do a little Valentine's Day giveaway for
use real butter
readers. No one is paying anyone. We are doing this just for fun. Ellen is donating the caramel goodness and I'm wrangling the random number generator (a.k.a. Kaweah) who is coming out of retirement JUST FOR YOU. Why? Because… love! Should you be one of the winners, you can select one of the following packages:
plain jane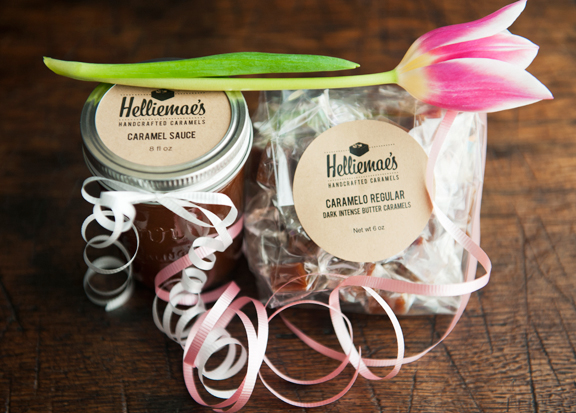 Plain Jane:
includes a jar of caramel sauce and a bag of Caramelo tinies. The caramel sauce is unsalted, dark, and slightly bitter. I love using it for baking projects or fancy desserts. The Caramelos are the smoothest, creamiest, butteriest bites of intensely rich and delightfully chewy unsalted caramels you will ever put in your mouth. They're so good, I just popped one in my pie hole!
adventure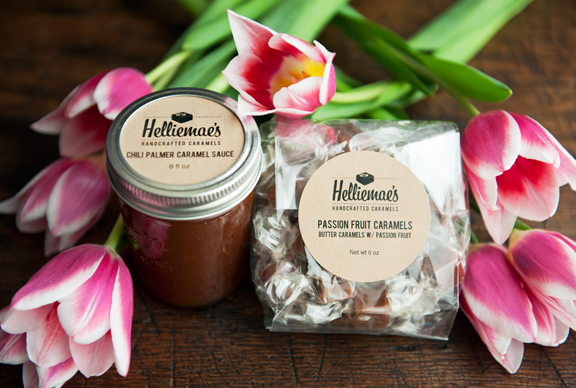 Adventure:
for the more daring individual, includes a jar of Chili Palmer caramel sauce and a bag of Passion Fruit caramel tinies. Chili Palmer is like getting kicked in the shins and passionately kissed at the same time. You are eloping with a frisky salted burnt caramel sauce loaded with spice (from the chili and cinnamon), heat (from the chili), butter, and sweetness. This stuff is ridiculous on ice cream. Don't just try it on vanilla, it's great on chocolate, absolutely sinful on my
key lime pie ice cream
, and pretty darn swoon-inducing straight off the spoon. What better partner to the sassy Chili Palmer caramel sauce than the exotic and seductive Passion Fruit caramel tinies? We are talking about a burst of tropical tartness playing off the buttery smooth caramel with hints of vanilla. A seasonal item (only around Valentine's Day) worth every luscious calorie.
The Rules:
1) Share the food you most associate with love in the comments below.
2) One comment per person, please.
3) Comment must be received before 11:59 pm (MST), Thursday, February 6, 2014.
4) The prizes can only ship in the US.
5) Kaweah will select two winners.
6) Winners will be announced and contacted on Friday, February 7, 2014.
Good luck!!
And now something sweet for everyone whether you win the giveaway or not! Two years ago, I purchased Chocolate Desserts by Pierre Hermé, written by Dori Greenspan. It sat on my shelf collecting dog ears, but I never got around to making anything out of that gorgeous book until recently. This cake is so luxurious it even has a name that begins with "The", like The Edge, except this is called The Concorde and it is a cake made entirely of chocolate meringue and chocolate mousse.

trace three 8 1/2-inch circles on parchment paper
flip the papers over so the tracing is face down on the baking sheets
fit two pastry bags with a 1/2-inch plain piping tip and a 1/4-inch plain piping tip
Get all of your equipment ready for the meringue because you don't want it to deflate while you're futzing around with drawing circles and such. I couldn't find anything in my house that measured 8 1/2 inches in diameter for tracing, so I used an 8-inch removable base from a 9-inch tart pan. Worked just fine and gave me a little leeway in the meringue volume too.
chocolate meringue: dutch-process cocoa powder, egg whites, sugar, confectioner's sugar
sift the confectionere's sugar and cocoa powder together
whip the whites and granulated sugar to glossy stiff peaks
**Jump for more butter**