Monday, September 1st, 2014

Recipe: huckleberry crisp
Helloooooo September! There's something wonderful about a month that means you get to add one to your age, a month which ushers in the fall colors, a month where the likelihood of an early season snowstorm is quite high. It is a particularly busy time for us, making it all the more astounding that we managed to have friends up for dinner over the weekend. It feels like all of the unfinished business of summer (or the year, for that matter) is being crammed into the few remaining weeks leading to autumn, before we begin hunkering down for winter (which I welcome with fully open arms). You never have enough time to get everything done no matter how little sleep you get.

dinner party with awesome friends, new and old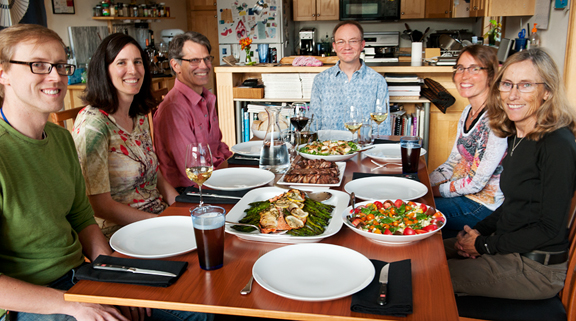 chocolate espresso cheesecake, chocolate cookie crust, whipped cream, helliemae's chili palmer salt caramel sauce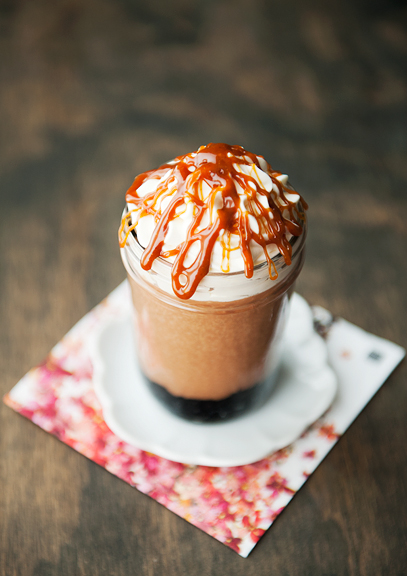 in two days we had four queen of the night blossoms open!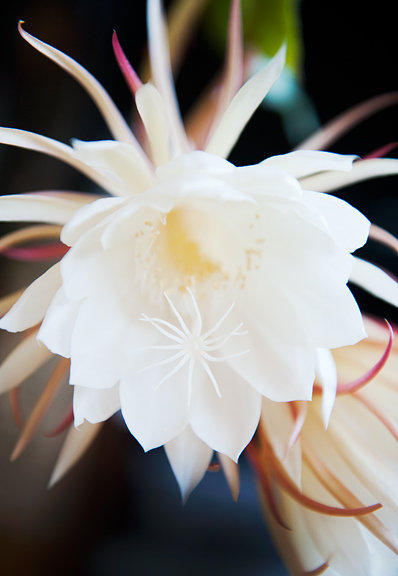 starting to close by early morning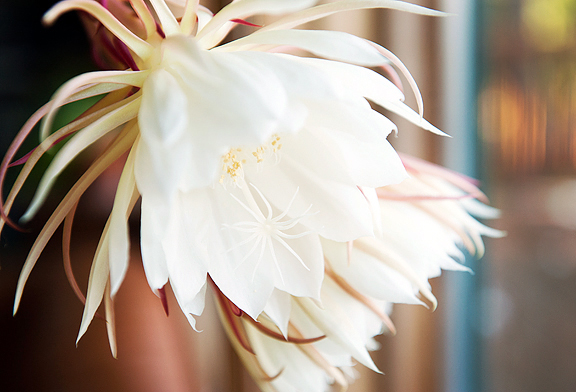 This is a magical period in our Rocky Mountains. Waking up before sunrise isn't as puke-inducing as it was two months ago, and yet I can still find lovely huckleberries in the backcountry. Yes, the obsession is ongoing and all-consuming. Last week Jeremy and I went for a hike and stopped to pick hucks on our way back to the trailhead. After 90 minutes, I had collected three times as many berries as he had. I fired him (nicely) and he was happy for it, so everyone wins. It's most fun to pick hucks with someone who loves picking them as much as I do, which is why my friend, Erin, is the perfect hiking and huck-picking companion. First of all, her dog is awesome. Secondly, Erin is my pragmatic, even-keeled, no nonsense, independent mountain gal pal. There is a lot to be said for a friendship that is free of drama and full of huckleberries.
lots of hucks!!!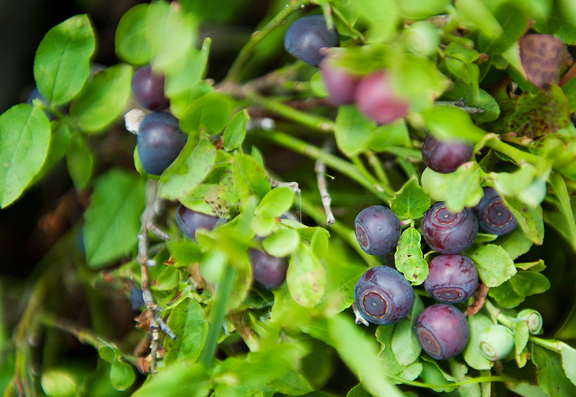 I'm realizing that the huckleberries I foraged last year were at the very very tail end of the season. They were small and more red than purple. This year's haul is full of choice purple-blue FAT berries that are as big as small blueberries, but taste way the hell better! So my rate of huck gathering has doubled thanks to the abundance and general hugeness of the the berries. This means I'm a little more willing to make something that requires a lot of berries as I have already got a good stash in my chest freezer to carry us through to next summer. Pies and crisps are the sort of recipes that demand high volumes of huckleberries. Twelve cups of hucks is a lot of hours of labor, but I really wanted to make a crisp – so I made a couple of individual crisps.
sugar, rolled oats, huckleberries, butter, melted butter, nutmeg, cinnamon, brown sugar, more sugar, almond slices, flour, port
**Jump for more butter**