Tuesday, April 27th, 2021

Recipe: herb and floral pasta
Mom and Dad arrived in Colorado last week to take care of maintenance at their Boulder home that had been postponed due to the pandemic. They look fantastic and healthy (and are fully vaccinated), but since Jeremy and I are between our first and second vaccination shots, we're all donning masks during our brief visits at their place. When we dropped off their houseplants I had been babysitting since November 2019, Mom handed me garlic and oranges which she had purchased in bulk, and Dad gave Jeremy a nice bottle of wine. It's these little things that make them happy. I view our time together with more appreciation now.

so good to see my folks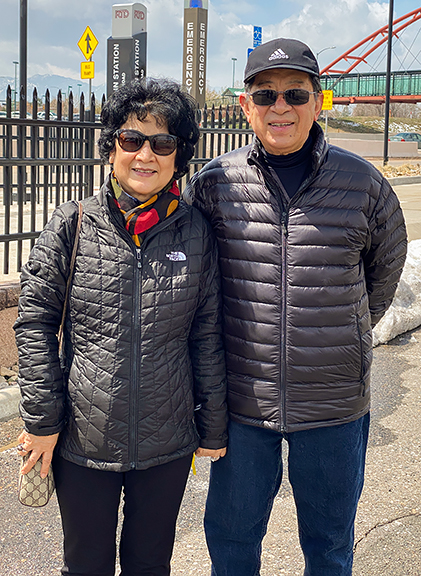 April has graced us with deliciously snowy spring storms alternating with warm sunny days. Our local hill is now closed, but we grabbed one last powder day the Friday of closing weekend and have since enjoyed more powder days in the backcountry. Spring is magical.
waiting for the lifts to open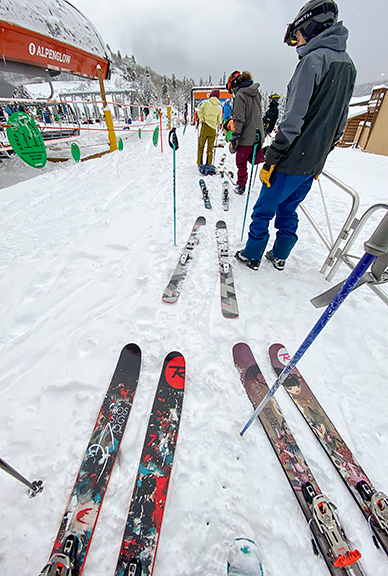 rewarding views in the backcountry as we approach treeline on our way up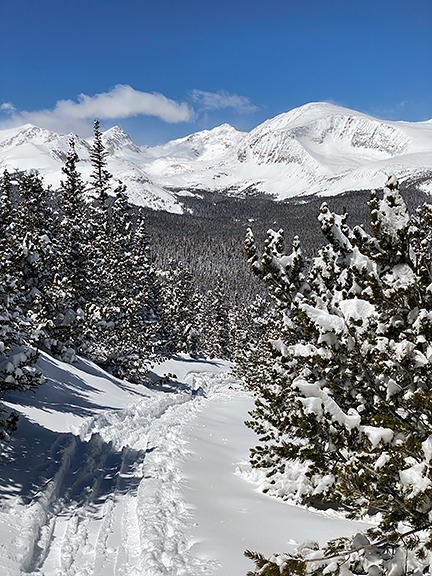 neva is utterly thrilled to play in the snow, no matter the season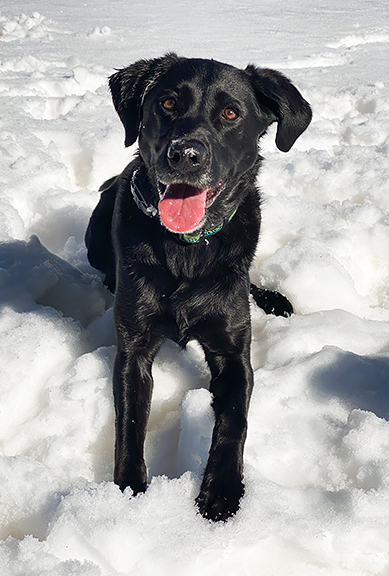 the pups played so hard they wiped themselves out (yay!)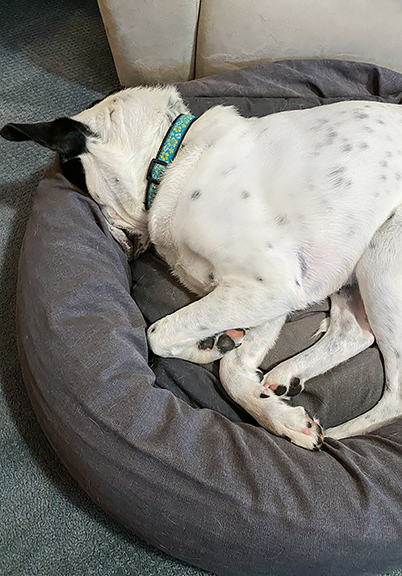 Springtime snow is synonymous with increased wildlife traffic through our yard in both frequency and variety. Most notable are the moose. Mamas with their yearlings still in tow are foraging wild currant and young aspen tips. Our local mule deer visit multiple times a day. We catch glimpses of foxes, coyotes, raccoons, and other critters as they mince or trundle their way past our deck or our game camera or the watchful eyes of Neva and Yuki from their window benches. But I know our winter-flavored spring will flip the switch to summer-flavored spring soon, so I've been busy wrapping up my cold-weather cooking and sewing projects.
mule deer feeding where the snow has opened to the ground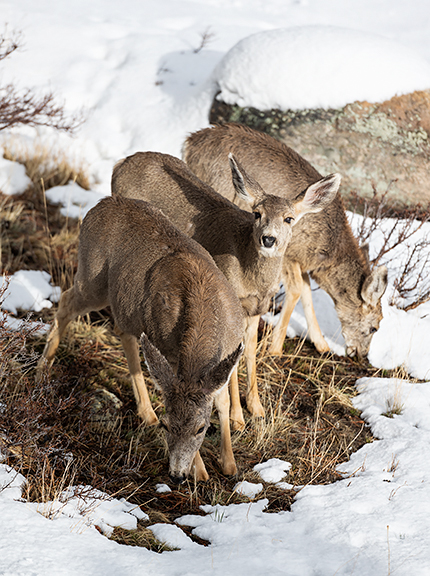 yearling moose enjoying our driveway aspens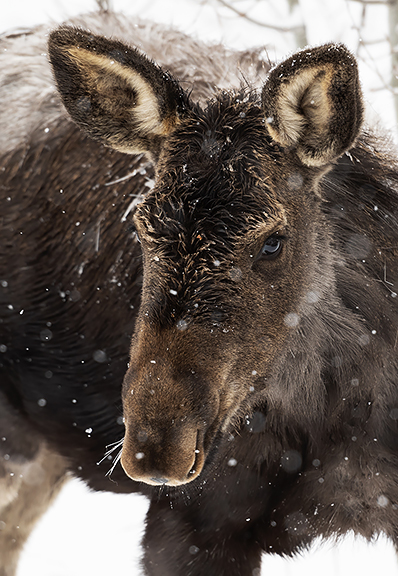 a big pot of chicken (dark meat) posole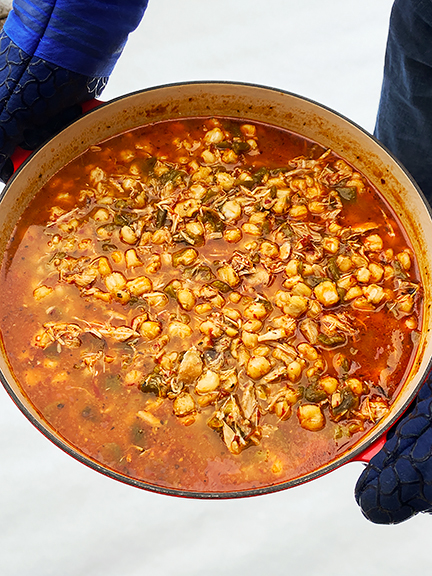 happy rag quilts for kids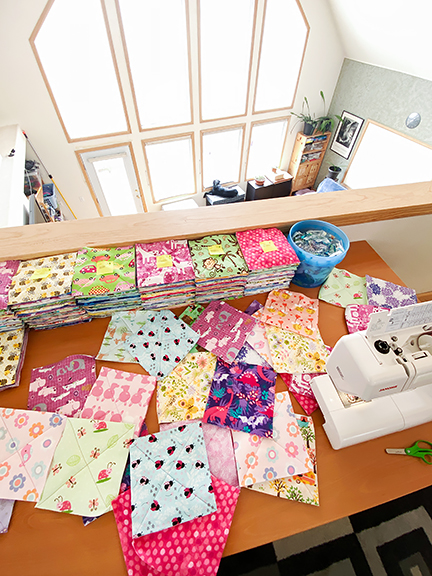 Whether it's snow or sunshine falling on us, I am embracing the imminent arrival of colorful produce, flowers, leaves, grasses, birds. I may be getting ahead of my skis here since we're expecting another foot of snow tonight, but I recently made a lovely herb and edible flower pasta and thought it would be perfect to share for Mother's Day or a celebration or just because.
herbs and edible flowers, all-purpose flour, eggs, semolina flour
I basically used the pasta recipe from
this handmade pappardelle
. The dough can be made with a food processor or by hand, but you should definitely weigh the flours as volumes are inconsistent and can give you a pasta dough that is impossibly difficult to roll.
mix the flours together in a food processor (or bowl)
3 egg yolks and 3 whole eggs
pour the beaten eggs and yolks into the running food processor
**Jump for more butter**