Wednesday, January 20th, 2016

Recipe: pistachio surprise truffles
Someday, I will catch up on sleep. Jeremy and I have both had several nights in a row of staying up late to work and getting up early to work (or ski). Of course, we both recognize the importance of getting enough sleep, so one night we made a concerted effort to get to bed before midnight in the hopes we'd be able to sleep in until 7 am. Except we have been experimenting with Neva's sleeping arrangements where we leave her crate door open overnight and have a regular doggy bed in another corner of the bedroom. Neva had other ideas, as Neva usually does. She decided to leap up onto the bed at 2 am – scaring the hell out of both of us since she doesn't really worry about where she's landing. After gradually pushing us to our respective edges of the bed, Jeremy put her back in jail (her crate) and shut the door. By 5:30 am she was rattling the door, clamoring to be let out. Puppy training has morphed into a quasi roommate training.

inner peace… inner peace… inner peace…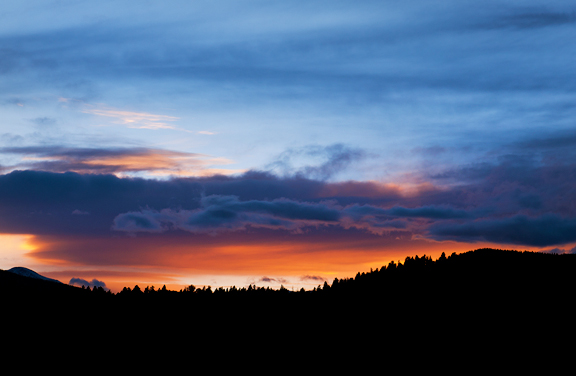 Back in December, I discovered some frozen homemade pistachio paste while counting my bags of huckleberries in the chest freezer (I do this periodically – it makes me feel better). Pistachio paste is like almond paste, but made with… pistachios. And it's green. I kinda love the stuff. Since it was the holidays, I took the pistachio paste out to make some truffles to give to friends. I'm not much of a truffle person because of all that chocolate, but I'll make an exception for these.
pistachios, cream, chocolate, cocoa powder, sugar, corn syrup, almond extract, water
Pistachio paste can be hard to find, although Love'n Bake makes a nice one if you can get your hands on some. I've resigned myself to making my own pistachio paste as it is pretty straightforward with the exception of peeling the pistachios. If you can find unsalted, raw, shelled, and peeled pistachios, or you don't care about peeling your pistachios, then the paste is as simple as placing four ingredients in a food processor and pushing the ON button. If you are compelled to peel your pistachios, this is the method that has worked best for me: boil the pistachios, dunk them in ice cold water, pat them dry, peel the skins off. The skinning is the tedious part that takes an hour or more depending on how meticulous you are about the peeling. Play your favorite podcast, radio show, music, whatever. It helps to take your mind off of the crazy.
boil the nuts for a minute or two
submerge the nuts in ice water
pat them dry on a dish towel
the skins should peel off easily
**Jump for more butter**