Sunday, February 22nd, 2015

Recipe: roasted cauliflower and garlic mash
No mashed potatoes for us this weekend! The mercury fell as did the snow – precious powdery snow. When it gets too hot and the snow turns to slush, some refer to it as mashed potatoes. And while mashies are fine to ski, it's not the kind of snow that is long-lived as it transforms into ice overnight or eventually puddles of water during the day. At least for now, the snow gods have smiled down upon us and delivered. It was both a snow- AND friend-filled weekend. Our neighbor asked if I would mind spending a little play time with their pup, Dioji (dee-OH-gee), while they were away all day. She is a giant walking carpet of a dog (half Berner and half Great Pyrenees) who loves everyone and just wants to be loved in return – my favorite pup in Nederland.

the best kind of snow: big fluffy flakes as seen from corona chair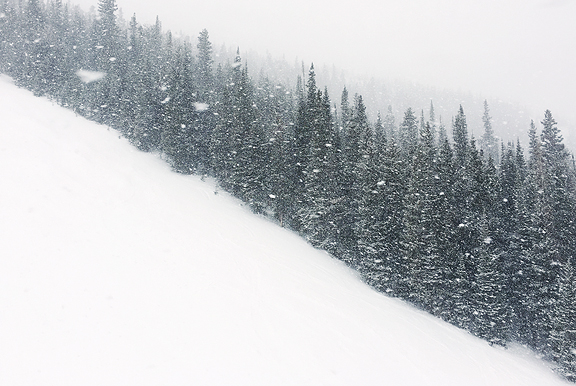 dioji hanging out in our living room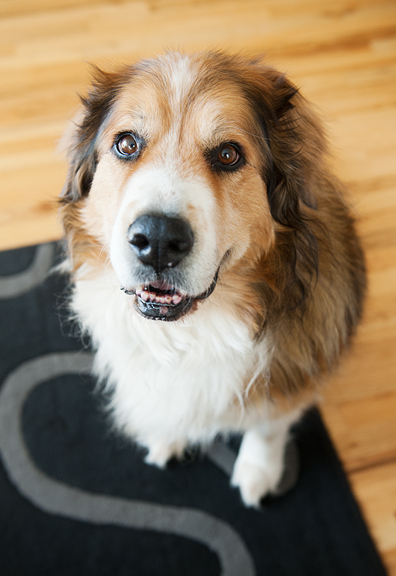 and doling out the kisses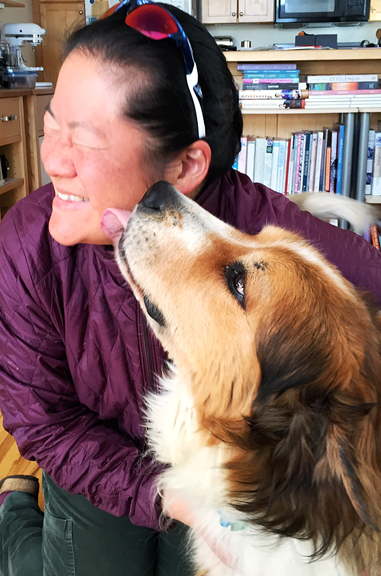 visiting with my four-year old pal, felix, before his ski lesson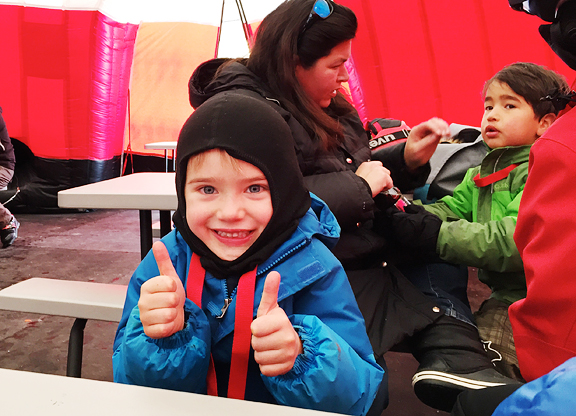 jeremy contemplates the view before diving into the snow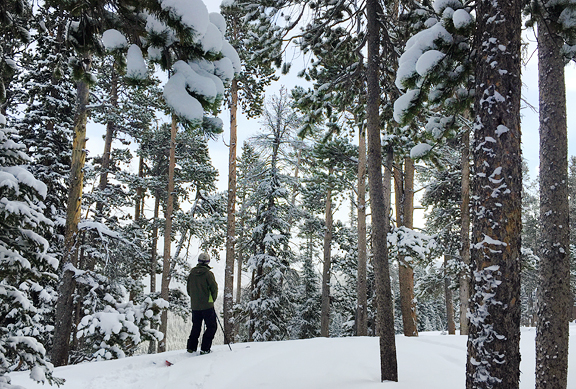 2°f and completely still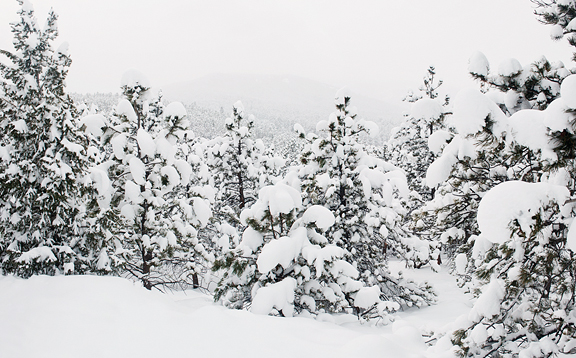 on my solo ski tour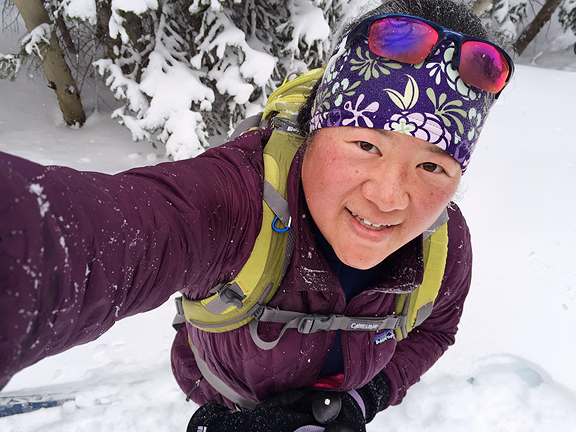 my breath frosted my hair!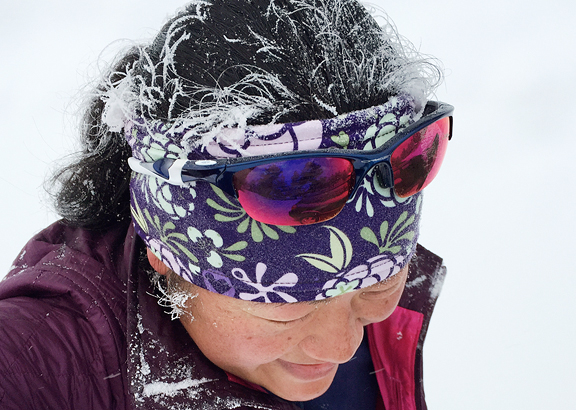 We are delighted to return to our lovely, fluffy, Rocky Mountain powder. Mashed potatoes snow can wait until spring, when it's supposed to be in season. As for the edible kind of mashed potatoes, I've been trying to move away from those as well. I personally LOVE mashed potatoes made with plenty of butter and some cream. After a while though, I want to change things up. That, and my pants don't fit as well. I've been alternating between the occasional mashed potatoes and this other mash of roasted cauliflower and roasted garlic this winter. The cauliflower mash is so deliciously creamy without all of the pants-shrinking effects and it goes well with meats, vegetables, or even on its own.
all you need: olive oil, salt, pepper, chicken broth, fresh thyme, garlic, cauliflower
prepped
**Jump for more butter**