Thursday, April 16th, 2015

Recipe: roasted tomato soup
"Did you finish your taxes?"
I blinked at the nice fellow on the other side of the post office counter as I handed him my yellow pick-up slip. Oh, it's tax day! Yes, yes we finished those several weeks ago. We smiled at one another and eventually wrapped up the small talk with thank yous and have-a-nice-days. My mind was elsewhere because I had a list of things to get done before our neighbors came over for dinner. Every April, they are bustling with activity doing proper house maintenance on the exterior (something we ought to do, but tell ourselves that we can wait until May when the weather is more reliable), tidying up the yard, packing gear and equipment to take to Canada for the next 6 months where they will run their wilderness camp. And every April, we tell them, "We need to have you over for dinner before you take off!"

we started with some appetizers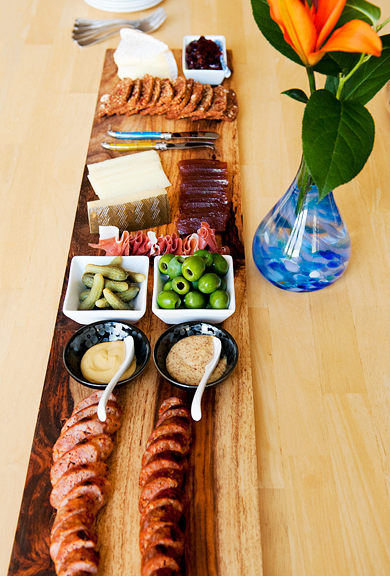 These excellent people are the best kind of neighbors: friendly, generous, considerate, fun, reliable, kind, genuine. Instead of our usual quick conversations in the driveway as we're coming and going, we could relax and enjoy a few hours together over good food and wine. We miss them in summer, when our neck of the woods is at its greatest splendor. "Walk home safely!" I joked after them as they stepped into the night. The snow was just getting started after several warm and sunny days, materializing out of the darkness as it fell into our porch light's sphere of illumination.
flowering trees on the flats just a few days ago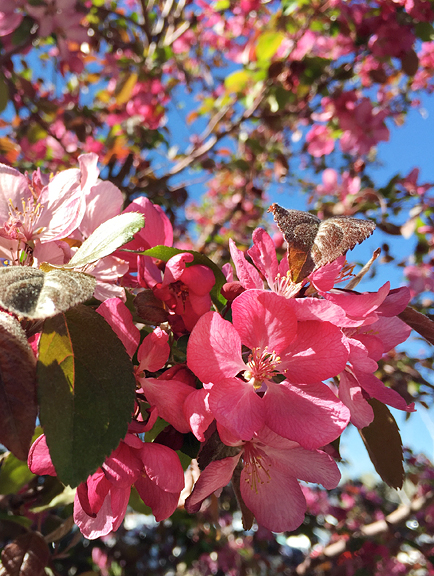 and now, proper snow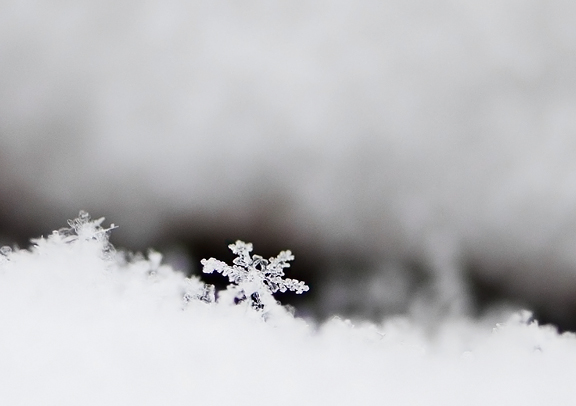 I've learned to contain my excitement about the snow until it's here, on the ground, and accumulating. The skis are ready, but we must be patient and wait for the base to rebuild. It might be a few hours. It might have to be tomorrow. In the meantime, we opt for hot soup over a fresh salad while the world outside turns silent and white. Soup. I love all manner of soup. Digging deep into my childhood, tomato soup was the default on those rare snow days in Virginia. Of course, it came out of a can with a red and white label. It only took me a few decades to realize the beauty of making my own tomato soup, and then a few more years to discover the flavorful roasted version. It's easy. I'll show you.
olive oil, pepper, chicken broth, red pepper flakes, garlic, thyme, tomatoes (not pictured: salt)
chop the herbs, pick out the garlic cloves
halve the tomatoes
wrap the unpeeled garlic in foil
**Jump for more butter**