Sunday, April 10th, 2016

Recipe: spicy tuna inari
The other day while we were skinning uphill on a ski tour, Jeremy asked me what "in like a lion, out like a lamb" referred to. I speculated that it had to do with March starting like a lion because it was still winter, and exiting like a lamb, because it became spring in mid-late March. Jeremy wasn't convinced, because in Colorado, the weather in March is pretty much psycho. Turns out April is too. Hot and sunny days. Cold and windy days. Snow. Thunder. RAIN. The r-word is the greatest offender, simultaneously killing off the snow pack and backcountry skier dreams. We struggle with this in-between period when the trails aren't fully covered with snow but they aren't completely clear either. This results in hybrid excursions like the bike-hike-ski or the ski-hike or the hike-ski or the bike-ski. We can't let go of ski season but we don't want to miss the arrival of summer in the high country.

jeremy ducks trees and dirt blowouts on the way up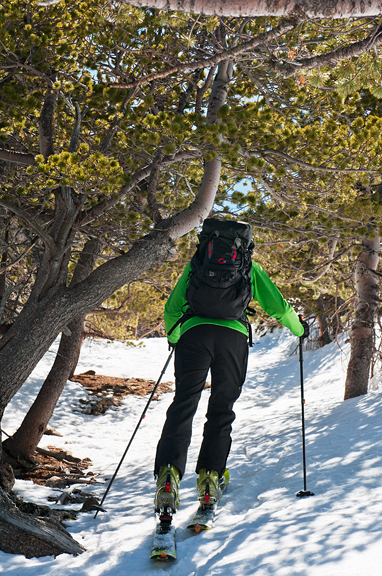 niwot mountain summit (we stashed the skis where the snow ended and hiked)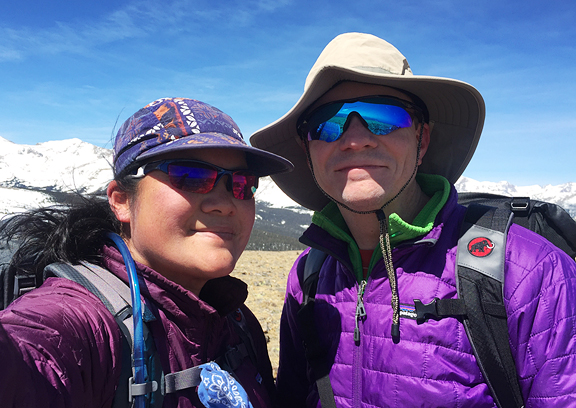 removing climbing skins, getting ready to ski out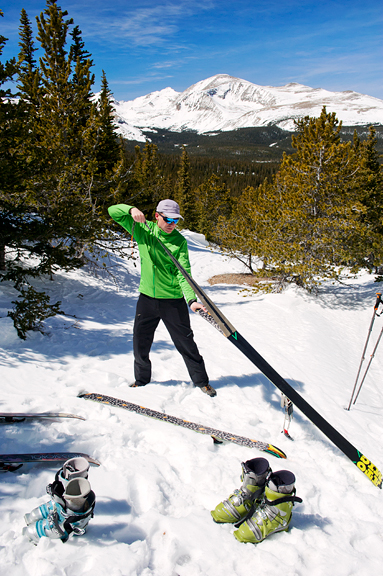 catching turns on the way down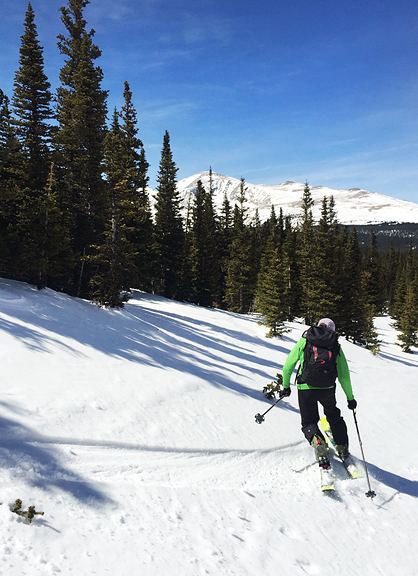 I'm not sure what Neva thinks of the change in the seasons now that she has experienced all of them once. I mean, no one really knows what Neva thinks, period. At first, we figured she was smarter than Kaweah was – by a very little bit. Lately though, with more observational data to consider, we suspect that we were mistaken. That's okay. We're not trying to send her Caltech or anything. We just want her to heel and not jump on people and maybe stop licking everyone's pants. As far as we can tell, Neva loves all of the seasons. She is just as energized plunging into deep powder as she is scrambling up boulders or diving into alpine lakes. I think she's going to love this summer. We have big plans for her. I spent half of my REI dividend on a new 3-person (it's more like a 2+) backpacking tent so we'll have room enough for Neva to not kick our faces in the night. More little dog adventures! What's not to love?
puppy treats to fuel puppy activities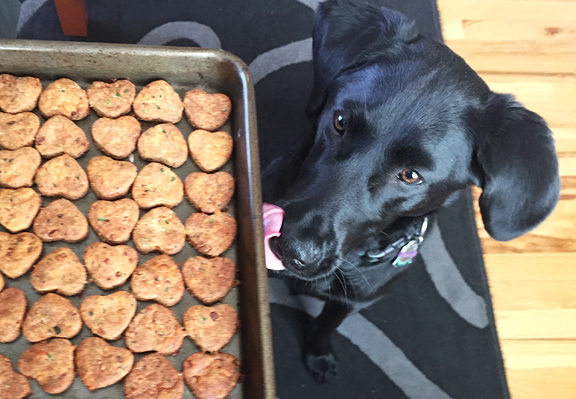 trying on kaweah's old dog pack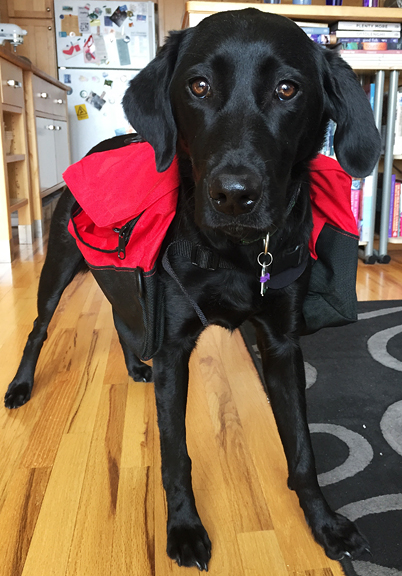 our local trails are melting out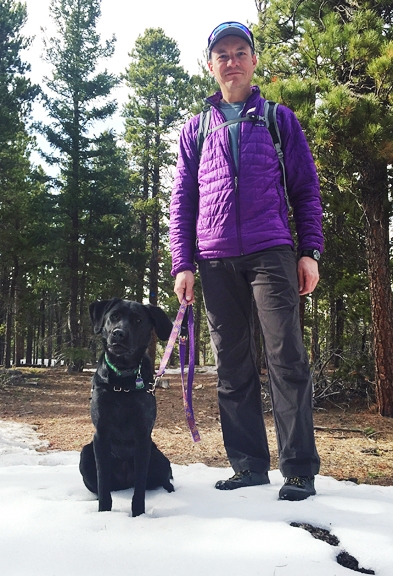 neva loves the outdoors, just like her humans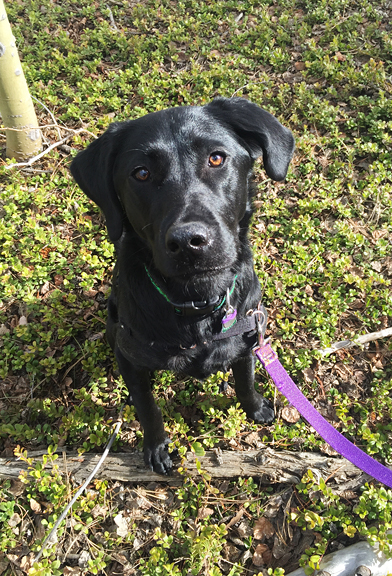 As our outdoor pursuits change with the seasons, so too does our menu. Sure, seasonal foods make their way into our meals, but it's temperature that has a bigger effect on my cooking. 50°F doesn't sound very warm to most people, but it is quite warm up here in the mountains where a high of 20°F felt like a heat wave just a few months ago. Walking around in shorts I wonder how I survive summer each year if I feel like I'm melting in April? But we do adjust eventually and part of that adjustment involves making sushi. As far as I'm concerned, sushi is welcome in my pie hole any time of year. It is especially delightful when I deem it too hot (relatively speaking) to cook, like this past weekend. We didn't want to bother with rolling sushi, so I opted for something even easier but just as tasty – if not tastier! Spicy tuna inari.
inari, sriracha, shiso, green onions, avocado, mayonnaise, seasoned sushi rice, sashimi-grade tuna
If you aren't familiar with inari, it is tofu skin that is deep fried and seasoned in a sweet sauce. They typically come in pockets that are stuffed with seasoned sushi rice and served as inarizushi. The combination of the flavors is quite pleasing. I've never made inari myself, but we occasionally buy a can of it at the Asian grocery store for a quick and easy addition to our sushi nights.
the brand i buy which contains about 20 inari
gently pull open the pocket
**Jump for more butter**