Recipe: chocolate stout cake
If you were a child of the 70s and experienced your teen years in the 80s, then you will likely have (painful) recollections of that song from whence the title of this post is ripped. I was never a fan of Survivor (a generic 80s pop band for gen Xers – not the reality show, okay), but that song ran around my head when I took a taste of this chocolate cake. My search is indeed over for the perfect chocolate bundt cake, thanks (once again) to Deb.
But before we get to talking about chocolate cake, I hope everyone had an enjoyable Memorial Day weekend. If you don't observe Memorial Day, then I hope you had a grand weekend anyway. No barbecues or picnics here. We had some deliciously cool, overcast, and at times, rainy weather. We trail ran, hiked, and mountain biked in our local mountains this weekend – call it high-altitude training. Now it hurts to walk, but in the good way.

kaweah soaks up the last rays of sun on friday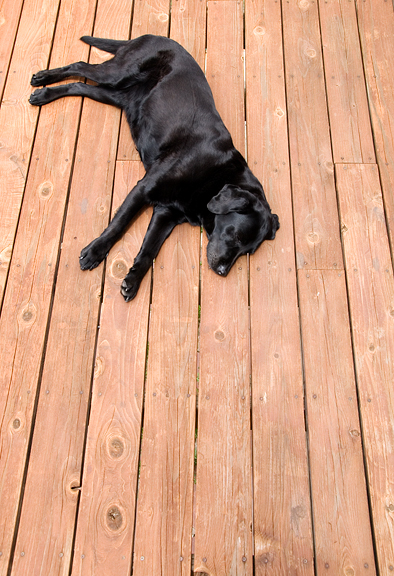 boulder flatirons in clouds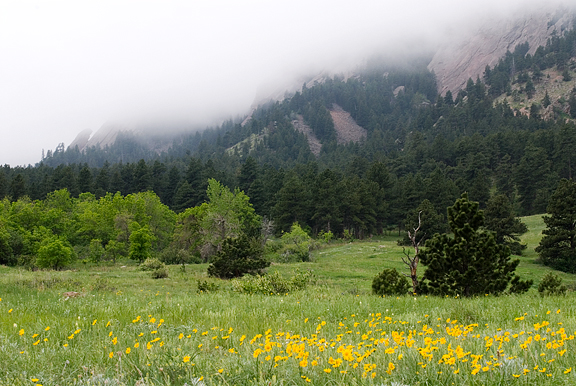 the mountain lakes are thawing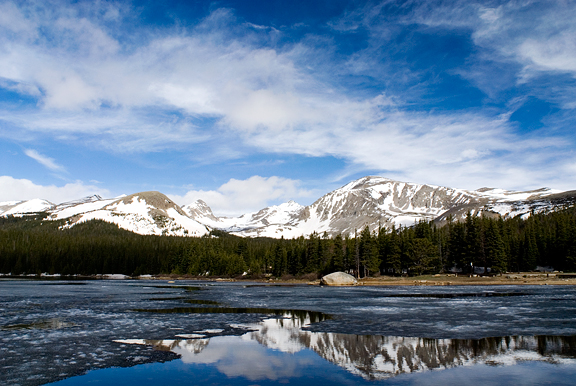 pussy willows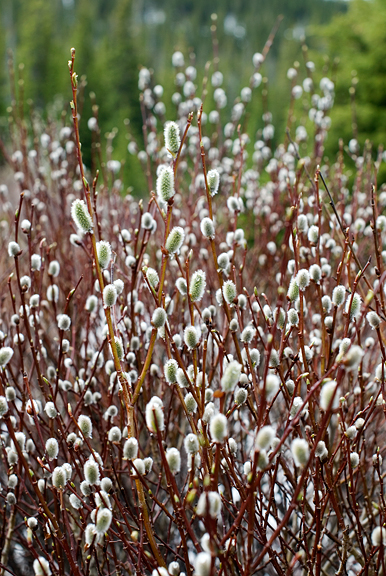 flowers are starting to pop up in our yard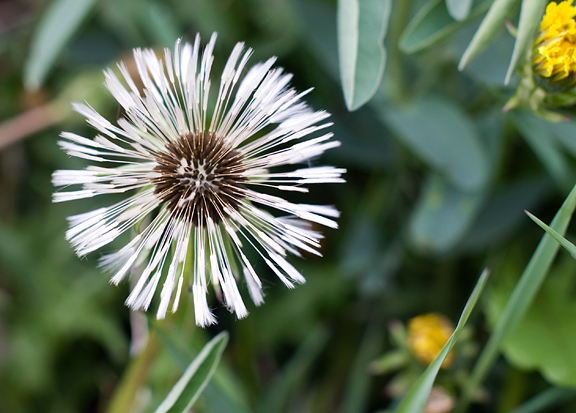 I've made a few
chocolate
bundt
cakes in the past because I was looking for that ever-elusive perfect chocolate cake that is moist, chocolaty, slightly dense, rich, but not too sweet. Readers were kind enough to offer up suggestions and several pointed to Deb's
chocolate stout cake
. Now I just know someone is going to comment, "You know, Deb didn't *invent* that recipe – it comes from blah dee blah…" Yes, I know she didn't invent that recipe because she clearly states
from where she got the recipe
in her post. But
Smitten Kitchen
is where I found the recipe with Deb's notes (which I value) and so I am calling it Deb's recipe. And if people have problems with that then…
they can stick it
perhaps they should consider a little vacation.
stout and butter
whisking in cocoa powder (dutch-process, please)
The curiosity: stout.
I like stout in my
chili
, and so it wasn't a reach for me to try a cake recipe calling for stout. I used a chocolate stout (dude at the liquor barn informed Jeremy that chocolate stout was on its way out – the new fad is now coffee stout) and since I am a non-beer type, I prefer to remain happily ignorant of these beer trends. The recipe comes together very easily and I have to admit to loving these one-pan deals, especially as summer nears.
yes! yes! sour cream and eggs!
whisking the eggs and sour cream mixture into the stout, butter, and cocoa
The sure sign: sour cream.
My favorite bundt cakes all have sour cream in the recipes. Sour cream tends to give me far more reliable textures and results at this crazy elevation than those butter-heavy pound cakes which used to unceremoniously disembowel themselves in my oven. I say
used to
because I gave up on making those little buggers. Don't worry, I'll tackle them some day. One thing at a time. I did butter the bundt with a pastry brush (OCD, okay) and let it cool completely before inverting it from the pan based on Deb's helpful notes. It released beautifully.
folding in the dry ingredients
pouring into the buttered bundt pan
The verdict:
This is good cake, people. Best plain chocolate cake ever. I opted out of the ganache frosting and served some whipped cream with almond and vanilla accents alongside the cake. It's a more delicate take on the chocolate, but I don't doubt the cake is fan-freaking-tastic any way you serve it. With extra stout, I did attempt a second batch in mini loaf pans, but this time I used regular cocoa (i.e. NOT Dutch-process) and the flavor is considerably lacking compared to the Dutch-process cocoa version. I mean, it tastes fine, but I'm personally not going to sit around wasting my time on this Earth eating sub-par chocolate cake. USE DUTCH-PROCESS COCOA.
perfect chocolate bundt cake
less than perfect, but passable mini loaf
Chocolate Stout Cake
[print recipe]
from Smitten Kitchen who got it elsewhere and so on
1 cup (240g) stout (I used a chocolate stout)
1 cup (225g) unsalted butter
3/4 cup (85g) unsweetened cocoa powder (definitely Dutch-process)
2 cups (305g) flour
2 cups (450g) sugar
1 1/2 tsps (9g) baking soda (I use 1/2 tsp or 3g at 8500 ft. elevation)
3/4 tsp (5g) salt
2 large eggs
2/3 cup (150g) sour cream
Oven: 350°F. Butter a 12-cup bundt pan. Place the butter and the stout in a medium saucepan and bring to a simmer over medium heat. Remove from heat and whisk in the cocoa powder. Set aside. In a medium bowl, whisk together the flour, sugar, baking soda, and salt. In another bowl, beat the eggs and the sour cream together until well-blended. Stir the egg and sour cream mixture into the stout mixture until just blended. Fold in the dry ingredients until combined. Pour the batter into the pan and bake for 35 minutes or until a toothpick inserted in the middle of the cake comes out clean. Cool on a rack completely before releasing. Serve dusted with powdered sugar, or with a spoonful of whipped cream, or frosted with ganache.
whipped cream
1 cup (250g) heavy whipping cream
1/2 tsp vanilla
1/2 tsp almond extract
1 tbsp (12.5g) sugar
Combine all ingredients in a mixing bowl and whip to medium peaks.
ganache glaze
6 oz. (170g) good semisweet chocolate chips
6 tbsps (95g) heavy cream
3/4 tsp (3g) instant coffee granules
Over a simmering water bath, gently stir chocolate, heavy cream, and coffee until smooth. Pour over the cake.