Friday, October 22nd, 2010

Recipe: apple cider doughnuts
Autumn is when the nights drop below freezing and we throw the big flannel quilt over our bed. In the mornings, Kaweah is slower to stretch out because the cold makes her hind legs stiff. When I look south from our third floor loft, I can see fresh snow mantled over 13,294-foot James Peak turning pink as the sun breaks the horizon in the East. The changing season is invigorating and I find myself making mental notes of things I want to do now that the weather is cooling down.

our resident fox scouting the yard at dusk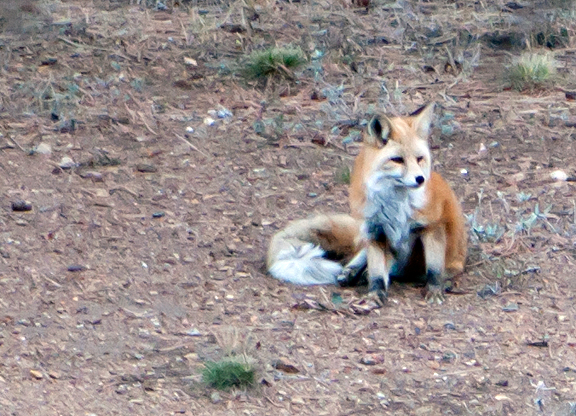 the skeletons of summer's glory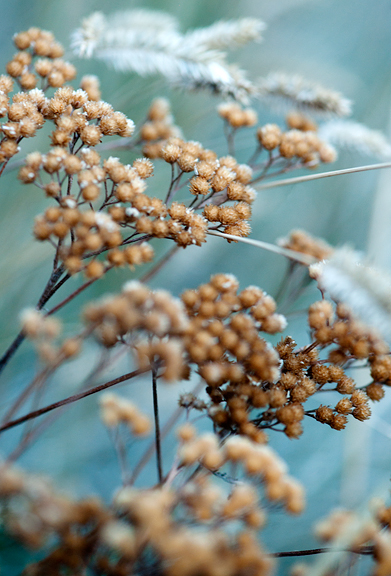 A modest little parcel found its way into my mailbox the day before I set off for San Francisco.
Lara Ferroni's new book Doughnuts had been sent to me by her publisher. I smiled because I would be having dinner with Lara in just over 24 hours. Travel, dining out, and cool temperatures conspire to make me long for cooking or baking after having avoided the stove and oven for most of summer. What better way to get reacquainted with the kitchen than making some doughnuts?



totally counterproductive to the ass reduction plan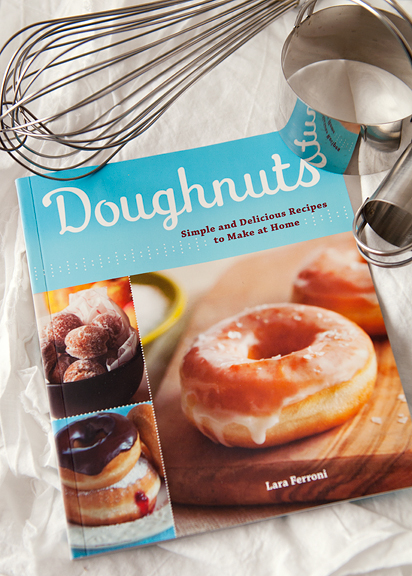 Choices! Choices! The book offers all manner of doughs – raised, baked, fried, cake, gluten-free, vegan, and then some. You can pair those with various glazes, flavors, styles. If I weren't obsessed with a specific kind of doughnut, I would have had an awful time deciding which recipe to try first. Malasadas: I had those in Hawai'i and nearly went BLIND eating them. Sopapillas – ubiquitous in New Mexico and a necessary ending to any proper New Mexican meal. Crème brûlée – because it's so brilliant! Bavarian cream – my favorite. French crullers – my other favorite. But I had to try the apple cider doughnuts first because I have been plagued with the most frustrating failure from last fall when I attempted to make them from a different source and had to throw the entire endeavor in the trash.



add cinnamon
egg yolks taking a dive




The only deviation from Lara's recipe was the apple cider. Instead of straight apple cider, I reduced mine to concentrate the flavor from one cup down to a quarter cup. Having never eaten an apple cider doughnut before, but always craving one at the very mention of it – I knew I wouldn't regret that step.



pour in the apple cider (or in my case, the reduced apple cider)
stirring the dry ingredients in
**Jump for more butter**