Tuesday, November 30th, 2010

Recipe: sichuan tofu celery salad
Oh my word, it's nearly December. By the time most of you read this it will *be* December. I was telling Erin the other day that when I was a little kid a year felt like an eternity. And now… now the days and weeks and months and years are gone before you know it. She said that was a sign of well-lived life. I think it's the sign of me not being able to keep track of everything I need to get done, but Erin is always kind about giving me the benefit of the doubt. So it reminded me that sometimes we need to stop and walk through those familiar places, to appreciate how they change with the seasons and how we too have changed.

once green, upright, and riddled with blackbirds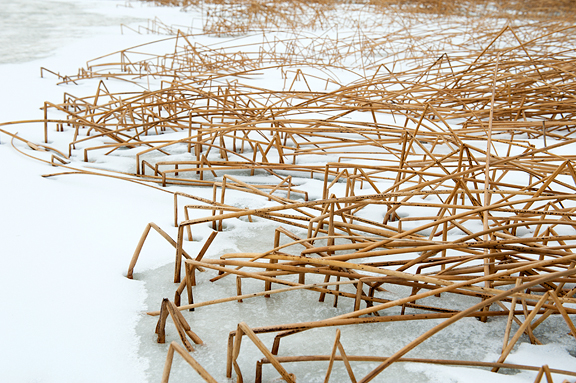 now frozen in place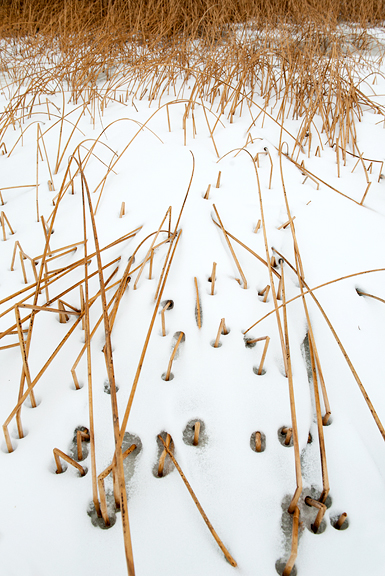 Kaweah is going to turn twelve this month. She looks great for her age, but she's physically unable to clamber up rocks, leap from tall buildings, and go tear-assing around in the snow anymore. For all intents and purposes, she has entered her golden years. Not long ago she'd bolt across the frozen lake, wipe out while doing the Scooby Doo running-in-place routine, and then butt-scoot all the way back. In her tiny brain, she wants to come with us on hikes and skis – she is all enthusiasm. But it took a lot of coaxing to get her onto the ice the other day. She stood with her paws firmly planted in the dirt, head tilted to the side and down. When we finally got her out there, she was cautious – nothing like the crazy pup we've known for over a decade. But she was a good sport and once off the ice, she was happy to finish out her walkie.
a little nervous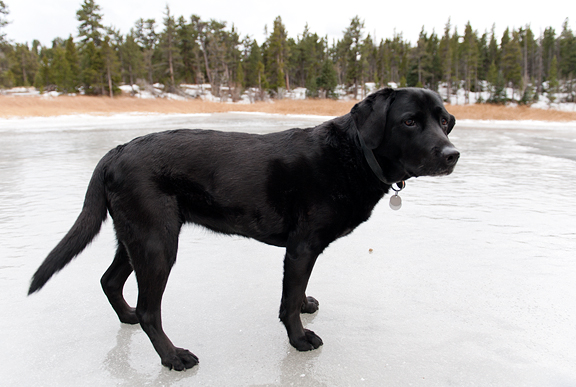 maybe this guy has a treat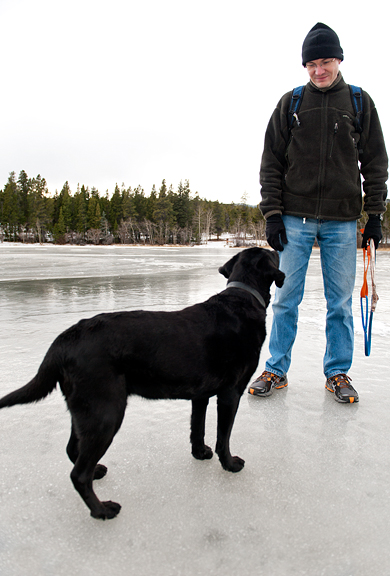 Winter is my season of reflection more than any other. I think intently about my life, the people in it, decisions, actions, goals, happiness. Perhaps I'm just too distracted by wildflowers, wildlife, waterfalls, autumn colors, or the sprouting of baby green leaves in the other seasons? Winter around here is sublime when the winds aren't howling. Walking or gliding through a world of cold, silent white has a way of focusing your mind on the important things. While December can be a time of maximum insanity for some, it's the time of maximum simplicity for me – at least that is what I try to achieve. Lately, I've been enjoying this salad recipe that
Kitt
pointed me to several months ago. It's mostly tofu and celery.
and all of these flavors
infused in some oil
**Jump for more butter**