Recipe: white russian cake
Summer is meant for…

getting together with friends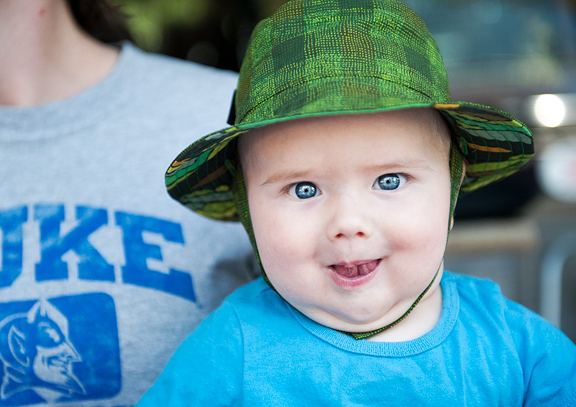 and trying out new restaurants in town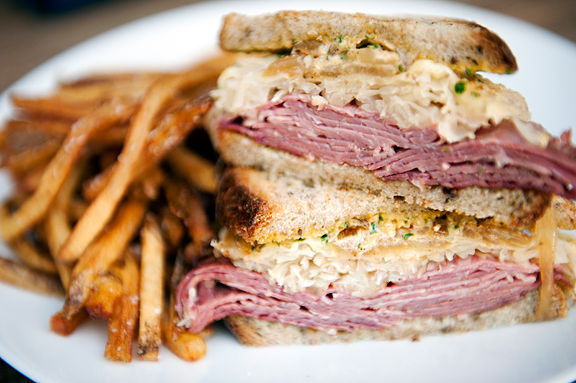 scoping new blooms on the trail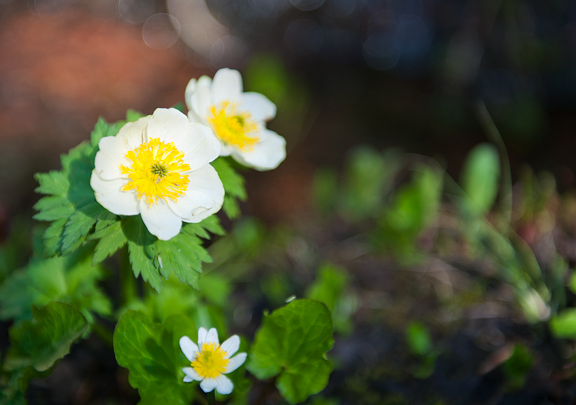 admiring cumulonimbus at sunset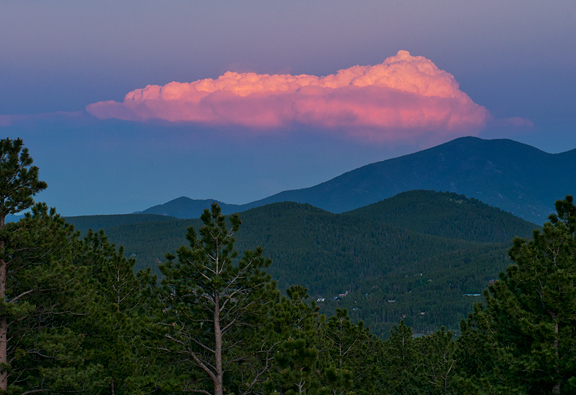 Summer isn't necessarily meant for baking, at least not if you are me and become rather cranky when temperatures rise above 75°F. But that's what I did over the weekend against my better judgment. It all started when Jeremy and I were cruising through Whole Foods a few months ago and a woman at the cake counter asked if we would like to sample some cake. Well… hell yes!
let's make cake
and pour it into the pans
sliced layers
It was a slice of a Kim and Jake's cake. Kim and Jake's is a bakery in Boulder that specializes in adult cakes. I don't mean anatomically correct adult cakes, I mean boozy cakes like Daiquiri, Strawberry Margarita, Dark and Stormy, or in this instance… White Russian. It wasn't bad. I thought it could have used more booze, but I'm sure Whole Foods isn't in the business of distributing cake strong enough to require a liquor license. I wondered what the heck is
in
a White Russian. I'm only familiar with the drink because of
The Big Lebowski
, a movie that is dearly loved in this house. So a White Russian contains vodka, coffee liqueur, and light cream.
heavy cream for the whipped frosting
kahlua and vodka to soak the cake
The cocktail has more vodka than coffee liqueur, but I thought that would be a bit much in a cake. I reversed the proportions (2:1 Kahlua to vodka). Rather than using light cream, I whipped heavy cream for the frosting. Whipped cream, in and of itself, doesn't have much in the way of structural stability. I suggest adding some gelatin to the frosting to help it maintain its shape and strength – either that or reduce the number of layers in the cake. My usual way of soaking cake layers with liquid is to brush it on with a pastry brush which always ends up being disappointingly "not moist enough". Of course, if I pour from the measuring cup, the distribution is uneven and usually results in a few inadvertent puddles on the counter.
platypus to the rescue
filling the water bladder with booze
controlled spray on the cake layer
It worked well enough, although in hindsight, I really think I could have added even
more
booze to the cake. I've tried spray bottles in the past and that not only takes forever, but leaves a sticky mist on everything. Frosting the cake with whipped cream is so easy because the topping is light and fluffy. Just take care that the layers don't start leaning one way or another as you stack them higher. Again, it helps to have a stabilizer like gelatin in the whipped cream.
frosting a layer
and the top of the cake
a touch of color
Jeremy likes the cake very much. It's a light and boozy cake, but I also think he likes it because the White Russian is The Dude's beverage of choice. Considering how straightforward it is to make and assemble compared to other layer cakes, this one is at the threshold of my tolerance for what I'll willingly bake in summer. And it is sure to be a hit with anyone who loves a White Russian and/or The Big Lebowski.
serves you and all of your bowling pals
bathrobe not included
White Russian Cake
[print recipe]
4 half-inch layers of 9-inch round vanilla chiffon cake
1/2 cup water (optional)
2 tsps gelatin (optional)
1 quart heavy whipping cream
sugar to taste (about 4 tbsps)
1 cup coffee liqueur
1/2 cup vodka
vanilla chiffon cake
makes two 9×3-inch rounds
14.5 oz cake flour (all-purpose flour @8500 ft.)
8.75 oz confectioner's sugar
0.5 oz baking powder (omit @ 8500 ft.)
6.75 oz whole milk
6 oz canola oil
3.25 oz eggs
1 tsp vanilla extract
13 oz egg whites
9.5 oz granulated sugar
Oven 375°F. Prep pan by butter bottom and sides. Place parchment in pan and butter the parchment. Sift dry ingredients (except granulated sugar) into a large bowl. Mix all ingredients (except the 13 oz of egg whites and granulated sugar) in the large bowl until combined. Whip whites and granulated sugar to medium peaks. Fold into batter gently. Bake until set, about 20-25 minutes (do the toothpick test – no goop on toothpick… 35 minutes for me). Remove from oven and remove from pan. Let cool on a rack. You can get 3 layers from one cake, or four layers from two cakes… it all depends on how tall you want your cake and how many layers of cake you want.
Whipped cream frosting: Combine the water and gelatin and allow to soften for five minutes. Heat in a microwave a minute at a time, stirring after each minute, until the gelatin has dissolved. Let sit until cooled (don't add it hot into the whipped cream). Whip the heavy cream and sugar together on high speed until medium peaks. Add the gelatin in a steady stream to the whipped cream while continually beating until stiff peaks form. [Or just beat the whipped cream and sugar to stiff peaks without the gelatin.]
Mix the coffee liqueur and vodka together.
Assembly: Place a base layer, bottom-side-down on your serving plate (I like to line mine around the edges with strips of wax paper). Pour a quarter of the booze evenly over the cake layer. Spread a layer of whipped cream frosting over the cake. Set a second layer of cake on the frosted layer. Repeat until the last layer (should be the other base). Soak the cut side of that layer with the remaining booze and carefully flip that onto the top of the cake. Frost the sides (crumb coat first, then frost) and the top of the cake. Decorate as desired. Serves 12. Consume immediately (as if I need to tell you to do so!) or refrigerate for a few days.