Monday, December 19th, 2011

Recipe: pumpkin tea cake
In December, I go through the process of reviewing my photographs from the entire year. I do this to gather a compilation for our New Year's greeting card, but the exercise is a great way to take a jog down (short-term) memory lane. I've been cranking out a digital photo card for the past seven years such that I don't feel I'm ready for the new year until I've summarized the one that is coming to a close. Reflection is good and this time spent pondering the last twelve months means I am psyched and ready for 2012. Please visit our Year in Photos for 2011.

happy new year from me to you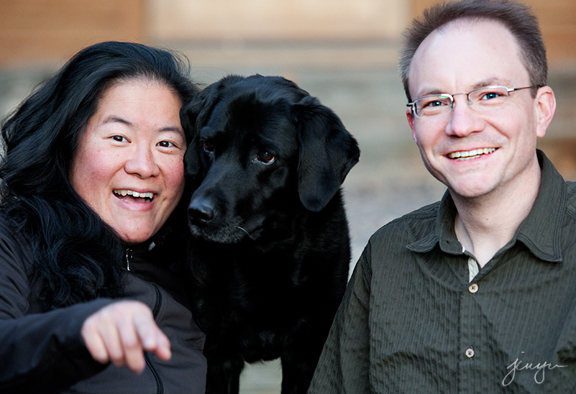 Back in October, Celia, who runs
Star Acre Farms
had come to the Denver Botanic Gardens cooking workshop that I taught with
Manisha
,
Todd, and Diane
. She gifted us several gorgeous heirloom squashes from her farm after the class had ended. One of the pumpkins I chose was this beauty:
a winter luxury pumpkin
Thoughts of what to make with this special pumpkin ran in the background of my mind for several weeks. It wasn't until I was in California, meeting up with
Lisa
, when she put the idea in my head. We were talking about
Tartine
and how we love the bakery and how we both have the cookbook. Lisa asked if I had tried their pumpkin tea cake before. No. Her eyes rolled up into the back of her head and she ordered me to make this pumpkin tea cake. There is a reason her blog is called Lisa Is Bossy (I love her!).
flour, baking powder, baking soda, spices, pumpkin, vegetable oil, sugar, salt, eggs
mix the dry ingredients
I was mentally ready to use the heirloom pumpkin for this tea cake when I read that pumpkin purée from scratch tends to be watery and not as good as canned pumpkin. Huh… Luckily, I had some canned organic pumpkin purée in the cupboard. I guess it's good that I buy groceries at random for no reason – at least it was this time.
combine the pumpkin, oil, sugar, salt
beat the eggs in one at a time
**Jump for more butter**