Recipe: cranberry yogurt coffeecake
Our local sunset is now some time around 4:15 pm, because we have that giant wall of the Continental Divide as our western horizon. It sneaks up on you rather quickly and sometimes the best you can do is to admire it from the road or while you're working or maybe even miss it altogether. But when it's good it is awesome and I love watching the progression from yellow to orange to pink.

lighting up a wave cloud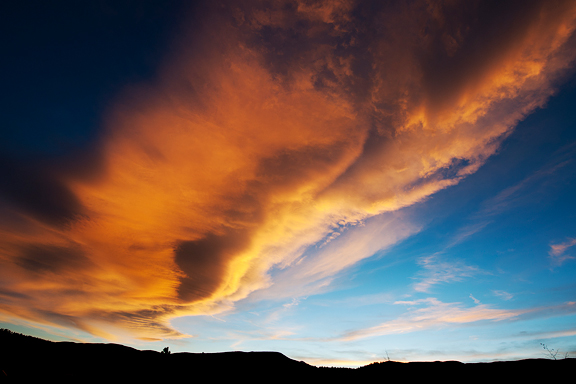 turning orange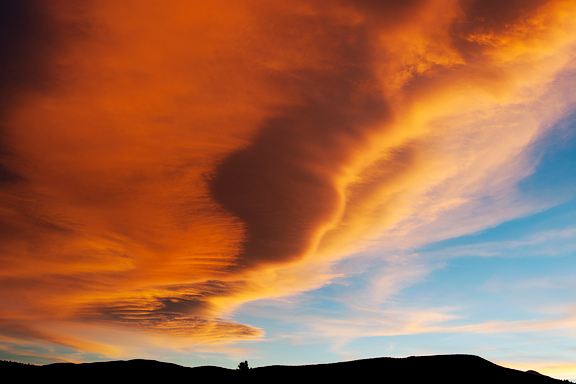 and pink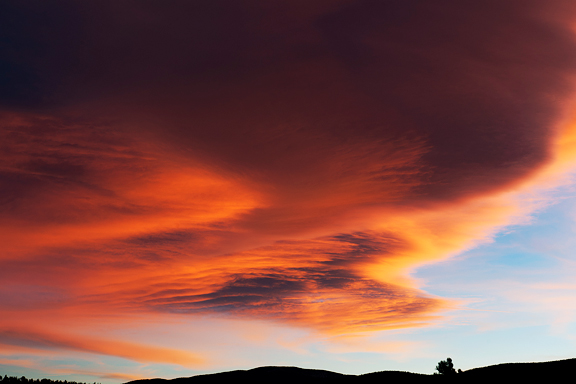 I've been spending time with my folks this week. They like to feed us when they are in Boulder. I think that's a parent thing. I feel a little like a parent with my parents these days… bringing them groceries, making sure they have what they need, having them up to stay with us, planning outings that will be of interest, setting up play dates, and telling Dad when to use his inside voice.
dinner at mom and dad's place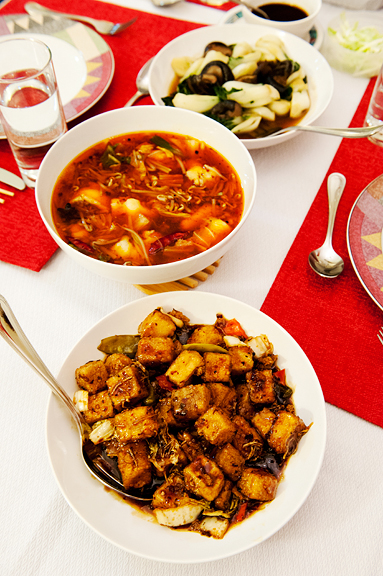 a visit to the denver art museum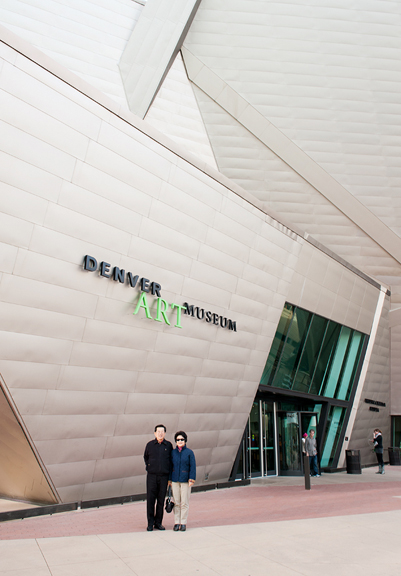 seeing the fantastic "becoming van gogh" exhibit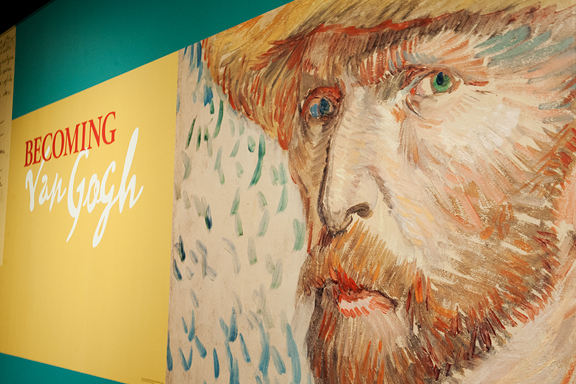 [You really ought to see the Van Gogh exhibit at the Denver Art Museum if you are anywhere near the state of Colorado from now until January 20, 2013.]
It happens every year after Thanksgiving, that people post about eating their leftovers. I skip over much of it because I have a fairly cool relationship with turkey. But then there are the cranberries. I hoard cranberries. Organic whole cranberries only come around once a year and I buy several bags to store in my freezer. I love these tart little jewels and the brilliant color is simply mesmerizing. I make cranberry sauce for the sole purpose of having "leftover" cranberry sauce.

cranberries and sugar
just 15 minutes until you have…
cranberry sauce
A recipe for cranberry coffeecake caught my eye on the
King Arthur Flour
site over the weekend and I knew it was meant to be. Coffeecake says "casual" to me. Nothing fancy, but always good. I like the single pan dealio and love how versatile it is as a dessert, as a breakfast, for a snack, to go with tea and of course… coffee.
streusel ingredients: vanilla, butter, flour, brown sugar, cinnamon, salt
mix it together
crumbly goodness
Coffeecake reads as "easy" cake to me and I really ought to be expanding my coffeecake repertoire. It's a lot less weird to show up at a neighbor's door with coffeecake on offer than some fancy layer cake. I mean, really. The other twist on this that I hadn't thought of was yogurt instead of sour cream. I like sour cream in cakes, because they come out super moist. Yogurt is a nice alternative to sour cream and my cake was just as moist (I used Noosa, which I love). Oh, and I increased the almond extract to 1/2 teaspoon from 1/4 teaspoon, because almond and cranberry are terrific together.
beat the eggs into the butter and sugar
add the yogurt and extracts and leavenings
blend in the flour
The recipe calls for baking in a 9×13-inch pan, but I wanted to bake it in this cute flower-shaped pan (with removable bottom) that is more or less a 9-inch round. I worried there would be too much batter for my pan, but in the end, it worked out perfectly. I rather like taller coffee cakes anyway. So in case you are wondering, you can totally make this in a 9-inch round as long as it isn't too shallow (less than 2-inches tall is too shallow). And instead of layering the batter, cranberry sauce, and streusel, I mixed the batter and cranberry sauce together just a touch because I think it looks prettier in cross-section.
spread some batter into the pan
layer the cranberry sauce
add remaining batter and swirl it about
top with streusel
If you like to serve cakes whole and out of their pans like I do, then let this baby cool completely (30 minutes or more) before releasing it from the pan. Take note that any cranberry sauce that touches the side of the pan will likely adhere remarkably well, so a little loosening with a knife is advised first. The edges are golden and the cranberry sauce caramelizes beautifully where it contacts the pan. The inside of the cake is moist, buttery, and studded with tart fruit. A lovely cake to share and enjoy with others. So if you have leftover cranberry sauce… or even if you don't – this coffeecake is worth baking.
out of the pan (the streusel makes a crumbly mess)
yes to autumn!
Cranberry Yogurt Coffeecake
[print recipe]
from the King Arthur Flour site
streusel
5 tbsps (2 1/2 oz.) butter, room temperature
1/2 cup (3 3/4 oz. or 110 g) brown sugar
big pinch of salt
2 tsps ground cinnamon
2 tsps vanilla extract
1 cup + 2 tbsps (4.5 oz. or 130 g) flour, all-purpose or white whole wheat
filling
1 cup of whole cranberry sauce
batter
1/2 cup (4 oz.) butter, softened
1 cup + 2 tbsps (8 1/2 oz. or 240 g) brown sugar
2 eggs
1 cup (9 1/4 oz. or 260 g) yogurt, plain or flavored
1/2 tsp almond extract (original calls for 1/4, but I increased it)
1 tsp vanilla extract
1 tsp baking soda (1/2 tsp at 8500 ft.)
1 tsp baking powder (1/2 tsp at 8500 ft.)
1/2 tsp salt
2 cups (8 1/2 oz. or 240 g) flour, all-purpose or white whole wheat
Make the streusel: Cream the butter, brown sugar, salt, cinnamon, and vanilla extract together in a bowl. Mix in the flour until coarse crumbs are formed. Set aside.
Make the batter: Cream the butter and brown sugar together. Beat in the eggs, scraping the sides of the bowl down. Beat in the yogurt, almond extract, vanilla extract, baking soda, baking powder, and salt until smooth. Beat the flour in until just combined.
Assemble the cake: Preheat oven to 350°F. Grease a 9-inch round pan (or use a 9×13 like the original recipe calls for, but I like my coffee cakes to be tall), and pour 80% of the batter into the pan. Spread the cranberry filling over the batter. Top with the remaining 20% of the batter. Swirl it around and over the filling. Sprinkle the streusel crumbs over the batter. Bake for 40 minutes (it took me 65 minutes, probably because mine was thicker) or until a toothpick inserted in the center of the cake comes out clean. Remove from oven and cool for 30 minutes before serving (it will be crumbly if it is hot). Serves 12-16.