Sunday, March 30th, 2014

Recipe: vietnamese grilled beef salad
It got positively balmy last week. I think Colorado was taking that whole Spring thing seriously for a few days, but only for a few days. The walls of snow that line our sidewalks and roads shrunk by feet under the blazing sunshine and warm winds. We got out to noodle about above our house on some of that fine afternoon corn snow for fun. Of course, two days later we were getting turns on the mountain in 14 fresh inches of powder. That's how Crested Butte rolls.

jeremy navigates spring conditions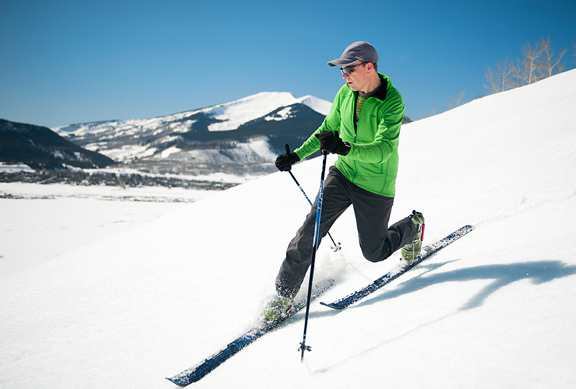 aaaaand we're back to winterlike powder!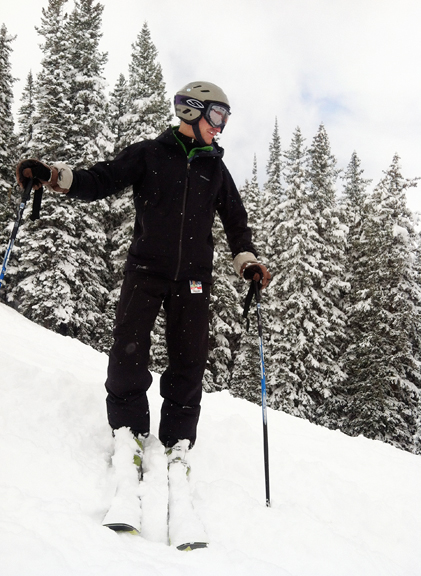 Late Friday night, Jeremy and I went back to the mountain to watch the start of
The Grand Traverse
. It's an unmarked backcountry ski race that starts at midnight in Crested Butte, climbs 7800 feet, and ends 40 miles across the Elk Mountains in Aspen. Due to that nice 2 foot dump of fresh snow over the mountains, the race coordinators decided the avalanche risk was too high for the 300+ racers (teams of two for safety) and re-routed the course to loop back to Crested Butte – what is known as The Grand Reverse. The Denver Post had a
nice article on the race here
. I thought it was extremely awesome that the mayors of Crested Butte and Aspen skied as a team. Finish times typically range between 8 and 16 hours.
spotlight on the summit of mount crested butte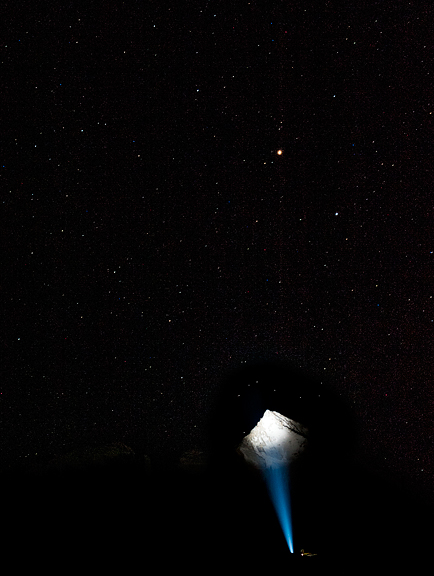 racers taking warm up runs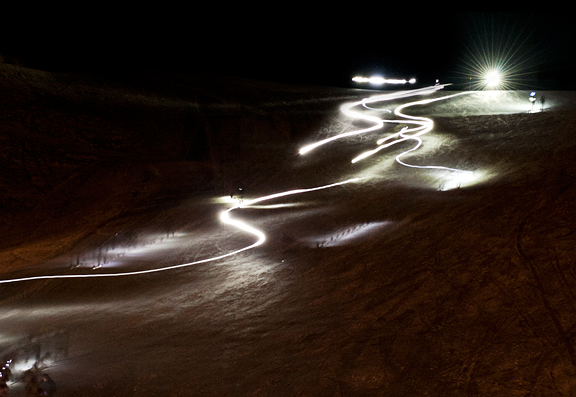 countdown to midnight at the starting line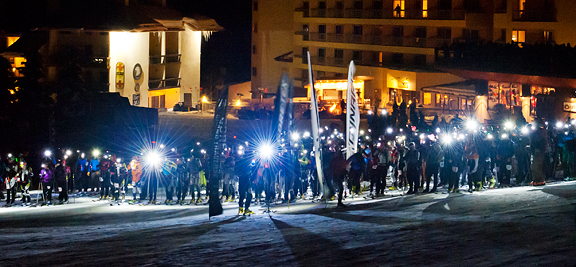 a blur of headlamps, skis, and colorful gear as they charge up the mountain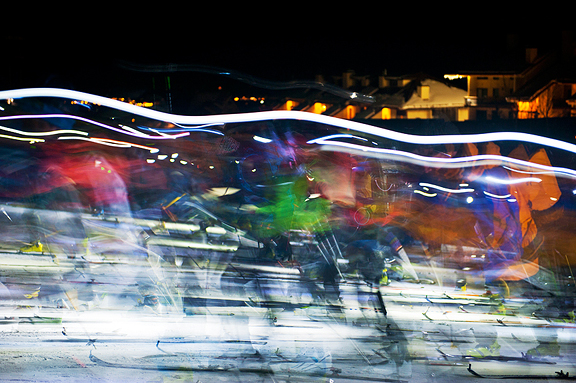 That was fun and inspiring to watch! On the drive back to the house, we talked about those beautiful places in the backcountry we'd like to see or revisit. But we only allow ourselves to talk about it, not make plans. And that's okay. We can't plan as long as Kaweah is with us. We would not (could not) trust her geriatric care to anyone else at this stage. I don't doubt that a lot of people might have put her down by now with her severely limited mobility, her accidents, the amount of time it takes to care for her… Sometimes she does well and other times not so well. Jeremy and I agreed that as long as her good days outnumbered the bad days, we'd do what we could to make her happy and keep her safe. This is why I'm fine with hand-waving discussions about places to explore instead of my usual insistence on making concrete plans. But the talk of summer backpacks and trail runs had me craving summery fare like salads and grilled things. Thankfully, this Vietnamese grilled beef salad isn't limited to summer. You can totally make this now.
for the beef: flank steak, limes, thai bird chile, garlic, brown sugar, fish sauce
minced garlic, sliced chile, lime juice, sugar, fish sauce, beef
mix the garlic, chile, fish sauce, sugar, and lime juice together
**Jump for more butter**