Thursday, August 28th, 2014

Recipe: porcini mushroom lasagne
We have somehow worm-holed into autumn this week because the weather turned cool, windy, and stormy in the mountains. I rather like it. I mean, I LOVE IT! But I know summer will return this weekend just in time for the Labor Day holiday. I suppose that is a good thing. Actually, it has all been very good. Rains this late in summer mean that our wildflowers at the highest elevations continue to crank out their colors. Combined with good sun exposure, it also brings the huckleberries! Erin and I discovered the MOTHERLODE on a hike and picked beautiful, fat, dark purple, ripe huckleberries for hours through rain, sun, more rain, and more sun. The mountain streams look healthy and full (as opposed to dangerously full or sadly low) and the risk for wildfires reduces with all of this lovely moisture. Most of all, we get some beautiful moments from the volatile weather.

sunrise double rainbow from my deck!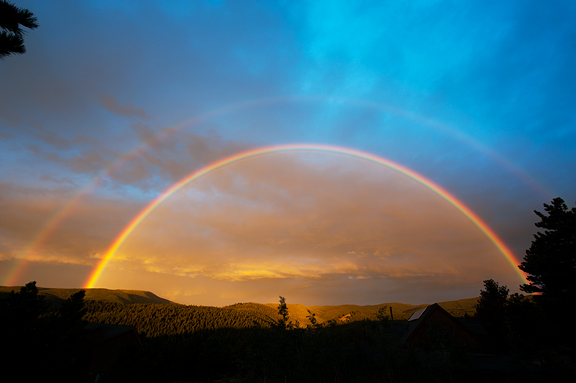 bull moose chillaxing in the willows (he's lying down – he's huge when standing up!)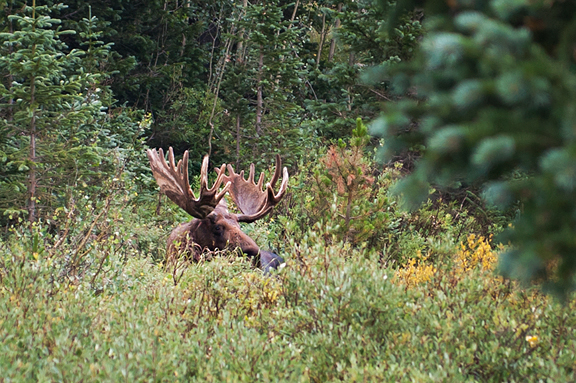 two of my favorite hiking buddies: erin and banjo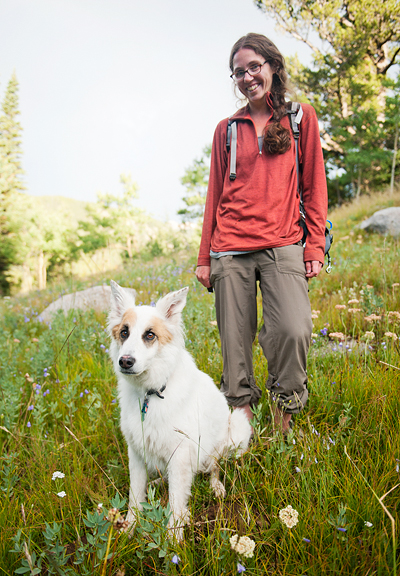 my favoritest hiking pal: jeremy (and stormy weather on the divide)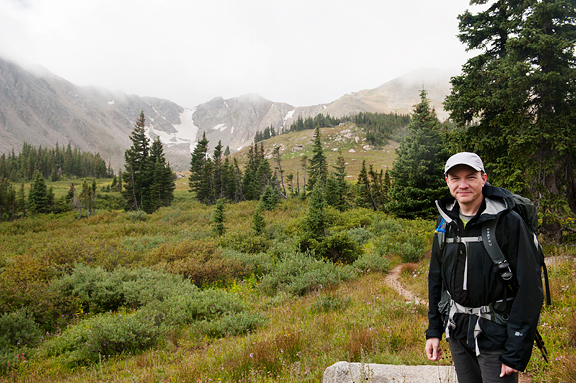 star gentian in full bloom streamside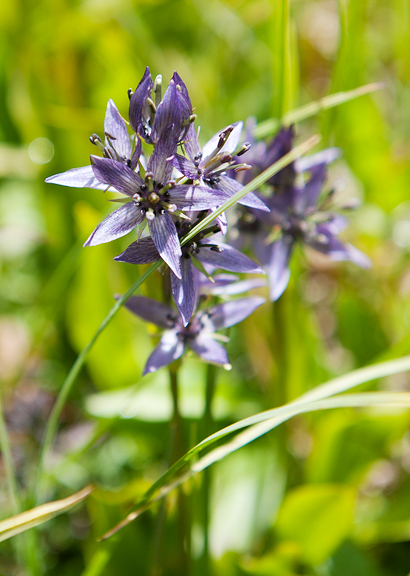 In addition to all of this mountain goodness, we recently found porcini. Typically I would expect them to be wormed out and mushy this late in the season, but porcini like the rain. Actually, they like a combination of different things: rain, humidity, the right soil, sun… Given a choice, I choose huckleberries over porcini. But if the porcini (
porcino
means piglet in Italian) are recently flushed and solid, the worms are less likely to have begun their buffet and the stipes will be solid and crisp like a raw potato. In my mind, those are perfect little piggy gems.
many perfect piggy gems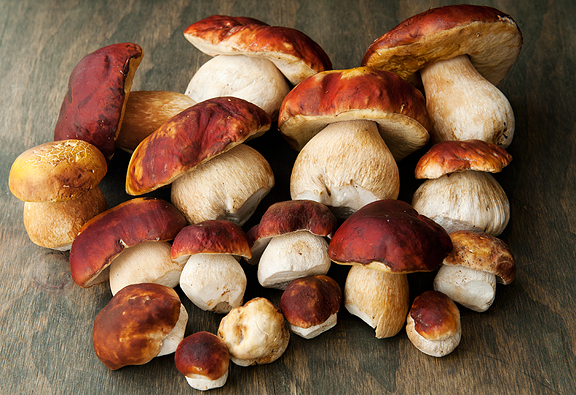 I absolutely love finding porcini. It is such a thrill and a rush akin to an adult Easter egg hunt – but way the hell better! Yet I am not unlike the way Kaweah was with squirrels. Once she caught one (she caught plenty in her youth) she didn't know what to do with it. For me, the hunt is the best part. I don't particularly love cleaning them, which is why I always seem to give some away. But this time I only gave a few away. The rest I kept for making some new recipes to share. I always thought a porcini lasagne would be a lovely dish to try. This pretty much works with any mushroom you can get at the store, but the porcini are especially meaty with a beautifully delicate earthy flavor.
lasagne noodles, parsley, sage, thyme, prosciutto, parmesan, asiago, olive oil, flour, onion, garlic, white pepper, salt, butter, black pepper, milk, porcini (not pictured: nutmeg)
clean the porcini with a mushroom brush or damp paper towel – don't wash them in water!
slice about 3/8-inch thick
**Jump for more butter**