Recipe: fig brandy jam
People love to visit the mountains. I know this because I live here and see them flocking to the trails and campgrounds on summer weekends or flocking to the ski slopes on winter weekends. Then there is the unavoidable leaf-peeping which involves more flocking to our grand aspen stands in autumn. It's the place to visit. It takes a little something different to want to live in the mountains. Life is a lot less "convenient" here compared to life in suburbia or the city, but I dare say it is a splendid life and it does right by me.

glowing sunset after a storm clears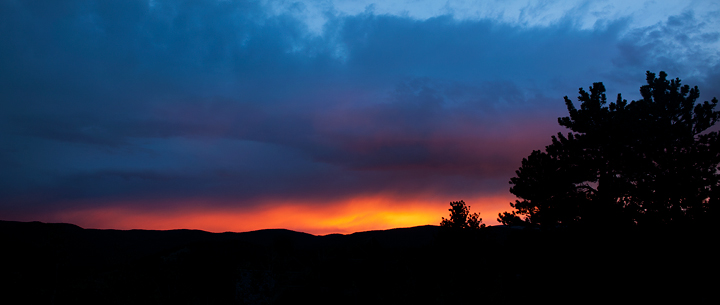 trail running beautiful mountain forests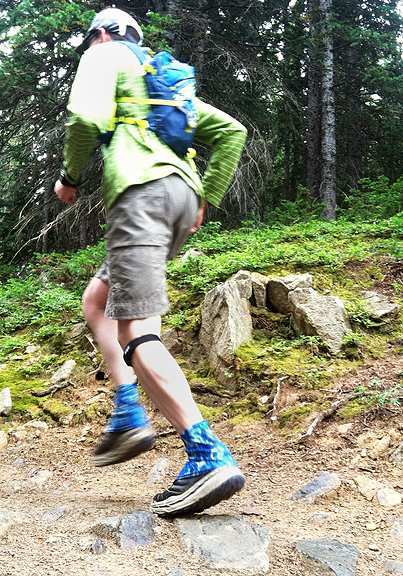 so many streams
meadows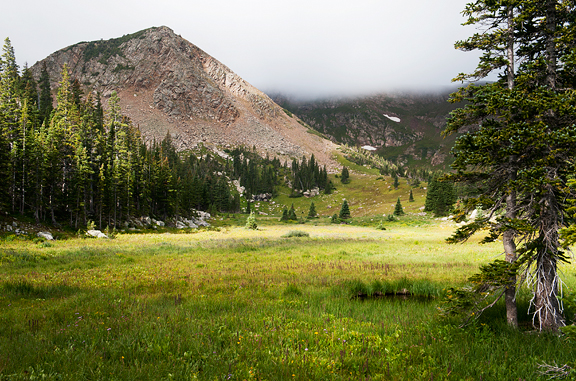 mushroom (porcini)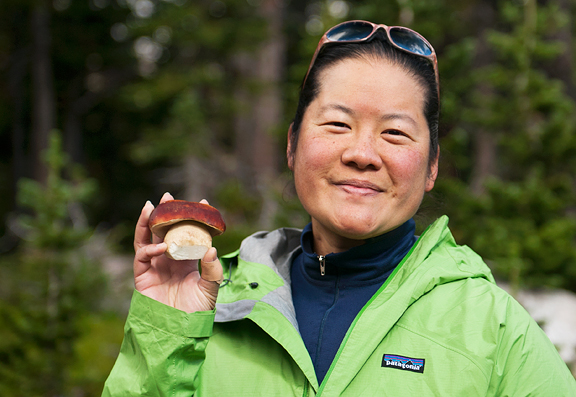 jeremy cradles the precious finds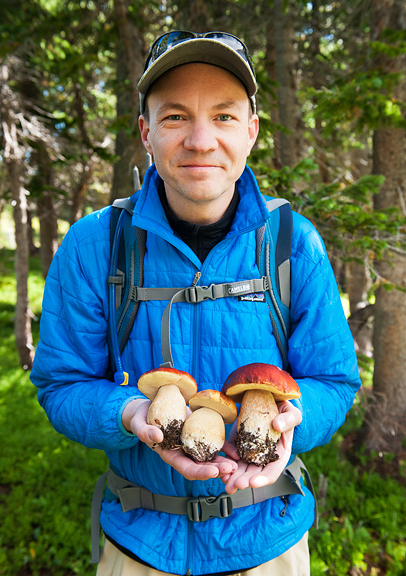 Of course, what the mountains really lack is access to good food, and by good food, I mean good ingredients. I drive down the canyon to Boulder and surrounds at least twice a week to gather groceries for cooking, blogging, and client projects. Last week, my friend, Garrett, of
Vanilla Garlic
, posted a recipe for fig and brandy jam. It sounded incredible and looked super easy. I was all over it when I saw that organic figs were on sale in town. [Believe me when I say it isn't lost of me that we live in such a paradise with access to a great town like Boulder, Colorado.]
sweet black mission figs
for the jam: sugar, lemon (juice), brandy, and figs
You know how a poofy down sleeping bag is supposed to be squashed into a teeny stuff sack that is a fraction of the sleeping bag's unpacked volume? My list of things to do is the sleeping bag, and my calendar is the stuff sack. With such a full schedule, a jam recipe as simple as this one is PERFECT. Chop the figs and toss with the rest of the ingredients, then let them macerate in the refrigerator overnight. That's about 30 minutes of work the first day.
slicing figs into 1/2-inch pieces
juice the lemons
prepped and ready to mix
combine everything in a large bowl
toss to coat the figs
Actually, you could get away with macerating for an hour (minimum), but I liked the idea of macerating for 24-hours and then dealing with the second half of the recipe when I had more time (the next day). Do what works for your schedule. When the figs are done, there will be a lot of excess boozy sweet fig juice in the bowl. That's good stuff! Bring it all to a boil over medium heat and stir occasionally for a half hour or so until the jam thickens. It will be a gorgeous deep wine color.
after macerating for 24 hours
place everything in a large pot and bring to a simmer
thickened after 40 minutes of simmering
spread some jam on a plate and let it cool to test if it's thick enough
spoon into jars
This jam can be canned, but I chose to refrigerate it instead because the yield is small at just under 4 cups and I wanted to use it for entertaining. If you do can it, Garrett says to leave 1/4-inch headspace. I served mine alongside some brie, prosciutto, fresh figs, and bread (or crackers). It was sublime. Both Jeremy and our house guest from Norway liked it very much. My only complaint is that the brandy didn't have much flavor representation in the final jam. You could definitely smell the alcohol boiling off during the jamming process, but it mostly tasted of fig in the end. And I should add that homemade fresh fig jam is a billion times prettier and tastier than store-bought fig jam. So while figs are in season, consider making some of your own. Then enjoy it in your favorite place to be!
a little appetizer board
fig jam, toast crisps, prosciutto, (stinky) brie, and fresh figs
a little nibble
Fig and Brandy Jam
[print recipe]
from Garrett at Vanilla Garlic
2 lbs. fresh figs, stemmed and cut into 1/2-inch pieces
1 1/2 cups sugar
1/4 cup fresh lemon juice (from about 2 lemons)
1/2 cup brandy
Place the figs, sugar, lemon juice, and brandy in a large non-reactive bowl. Toss until the figs are coated in the sugar, lemon juice, and brandy. Cover with plastic and let sit for at least an hour and up to overnight in the refrigerator. Pour the contents of the bowl into a large saucepan and set over medium heat. Cook for 30-40 minutes until the fruit softens and the liquid becomes thick. If you put a little spoonful on a plate and let it cool, the cooled consistency should be that of a jam. Place the jam in jars. If canning, leave 1/4-inch headspace and process as you do. Otherwise, seal the jars and refrigerate for up to 1 month or freeze for several months. Makes just under 4 cups.
more goodness from the use real butter archives