Monday, February 16th, 2015

Recipe: sichuan pork wontons
When the weekend started, I wasn't sure how things were going to pan out. We always have a plan in place – usually a form of weather-dependent exercise, lofty goals to clean some part of the house, and work. Because it has been so disturbingly warm, my usual ski tour with Erin turned into a snirt (snow/dirt) hike. Making our way up the ice-slicked trail, we agreed that despite the suckage of the snow conditions, it was nice to get outside. Banjo agreed. Before we set off in the morning, he spun about in dizzying white fluffy circles on the mudroom floor, filled with giddy anticipation of the adventure to come. Happy dogs can't lie.

my weekly date with erin and banjo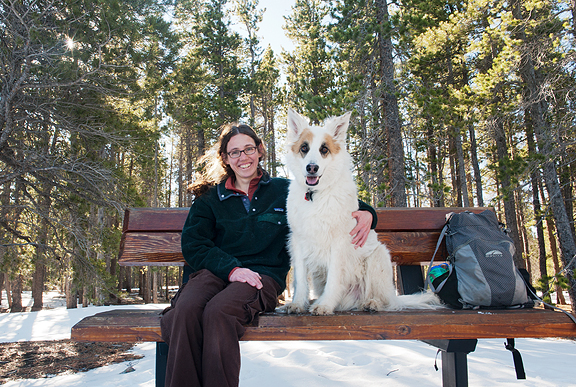 such a good boy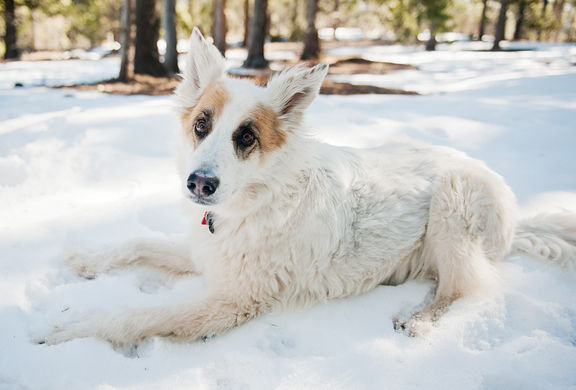 The dearth of snowfall this season didn't deter me and Jeremy from nabbing some new fat skis on super sale recently. We took them into town for binding mounts and new ski prep. Picking the skis up from the mountaineering store, I signed the credit card receipt and smiled at the cashier, "Do your snow dance!" and stepped outside into 65°F and bright sun. The forecast was sunshine and warmth until Sunday, when we would get some snow. We weren't sure how much. It could go either way.
my new (very fun) skis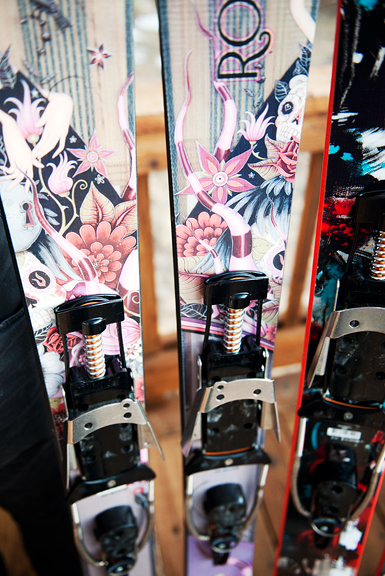 the start of something beautiful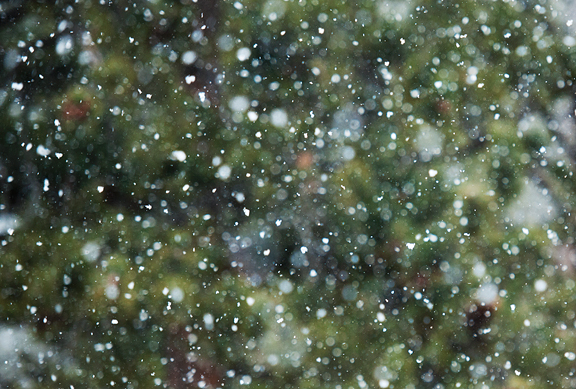 15 inches of fresh powder monday morning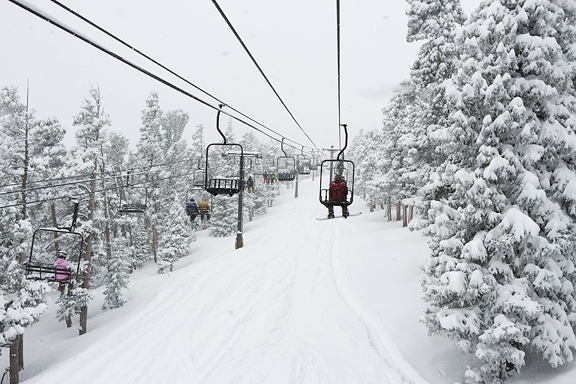 But before the snow would come, we took a day – Valentine's Day – to drive two and a half hours south onto the flats. You know it has to be something important to make us leave the mountains on a weekend. This was very important. We spent 30 minutes meeting several very sweet dogs. If all goes well, we'll be filling that dog-shaped hole in our hearts with a puppy in early May.
On the return drive home, we passed through Denver where I stopped by the big Asian grocery store (HMart) to get ingredients for our traditional Chinese New Year feast. I try to stick to my grocery list, but as I walked the aisles packed to the hilt with all manner of sauces, vegetables, frozen foods, and pickled things, I started cobbling together our weekly menu as well. We hadn't had wontons in a while, and there was a Sichuan wonton recipe waiting in the wings. The first step is to make the Sichuan red chile oil.

chiles de árbol, canola oil, soy sauce, salt, sichuan peppercorns, star anise, garlic, cinnamon, black cardamom, cloves, bay leaf, ginger
smashing things: cinnamon, garlic, ginger
combine the oil, garlic, ginger, bay leaf, cloves, anise, cardamom, and cinnamon
heat until the garlic is golden (mine was a little more than golden)
**Jump for more butter**