Sunday, March 29th, 2015

Recipe: ham, swiss, and egg brioche sandwich
Returning home to Nederland over the weekend, we discovered that the house and its surrounds had gone ahead and marched straight into spring. Little green grasses and baby dandelion leaves are beginning to sprout up through our walkway gravel. The aspens have fuzzed out with catkins. And a bathmat-sized patch of snow lingers behind our garage in eternal shade, hoping to withstand 60°F air temperatures until it can replenish with another storm. We also received our REI dividend in the mail. You know, they used to issue those at the end of the calendar year, which meant we spent it all on winter gear. Since they've shifted the dividends to late March, we now spend the dividend on summer gear – like new Hokas (trail runners) and a steri pen. Jeremy loves his Hokas so much, he recommended I make the switch this season. I guess it's time to face reality that I'll be doing less skiing and more trail running as the days get longer.

nice color over gothic mountain (bottom center) and crested butte (right)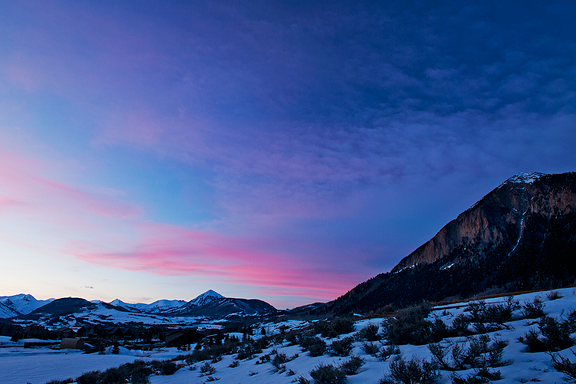 still getting out for a ski tour in the indian peaks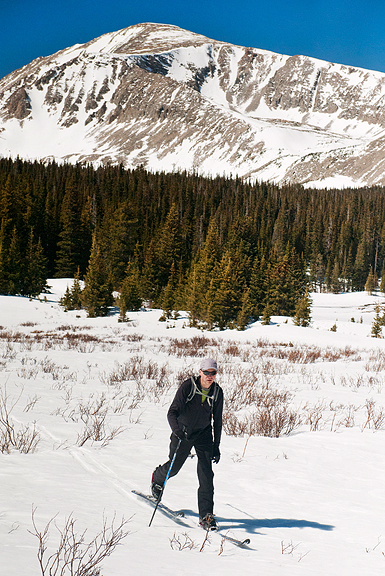 warm orange clouds over the divide from our deck (nederland)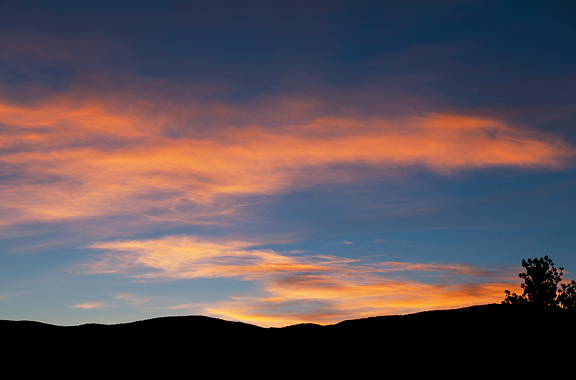 venus to the left and a contrail lit pink by the setting sun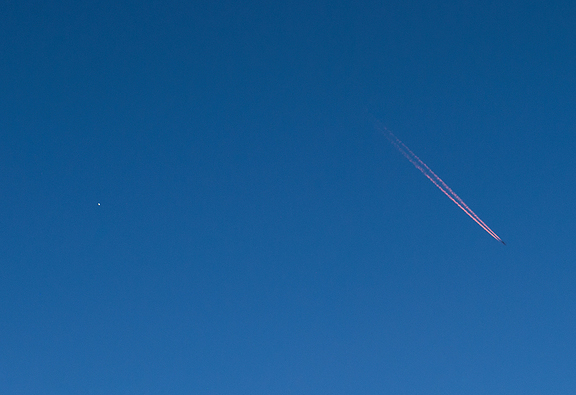 We are experiencing a shift in our exercise schedules with the change in seasons. We like to ski first thing in the morning in winter – because you typically catch first tracks or newly groomed nordic trails. Now that it's warmer, we go later in the day to give the snow time to soften up from its overnight freeze. Even in the high country, the snow gets wet in the afternoons. Then it freezes overnight into a hard crust or icy slick. So first thing in the morning isn't such a great thing anymore. Come summer, we'll be starting our hikes and trail runs in the dark to avoid as much sun and heat as possible. But all of these things require fuel.
They say not to skip breakfast and I find this to be especially true when you plan to burn calories for several hours. I just have a lot of trouble eating something sweet for my first meal. The sugar leaves my mouth sour and dry, and I don't feel it gives me the proper boost for my activity level. A few weeks ago, we stopped by Salto Coffee Works on our way to ski The Jane (Winter Park/Mary Jane), because Jeremy needed some proper caffeine for the drive. I ordered a breakfast sandwich to put something in my empty stomach. It was so good that I insisted Jeremy eat half of it. Since then, I've made it a couple of times for a good energy booster before a ski tour or a morning of bump runs.

swiss cheese, black forest ham, brioche buns, eggs, butter, honey dijon mustard
butter the buttery brioche buns
grill them on a skillet until golden
**Jump for more butter**