Sunday, September 24th, 2017

Recipe: huckleberry kouign amann
The colorful tapestry of autumn has begun to spread over parts of Colorado's mountain forests. It's still early in some parts, peak in other parts, and past prime where the extra enthusiastic leaves turned too soon and were stripped away by winds. I've been shooting the fall colors each year since we moved to Colorado in 2005, and figured this fall I'd take a break. Instead of a dedicated fall shoot, I'd merely take some snaps if I happened upon a nice stand. And of course, there are always good aspen stands to be had.

neva waits patiently among the aspen leaves and kinnikinnick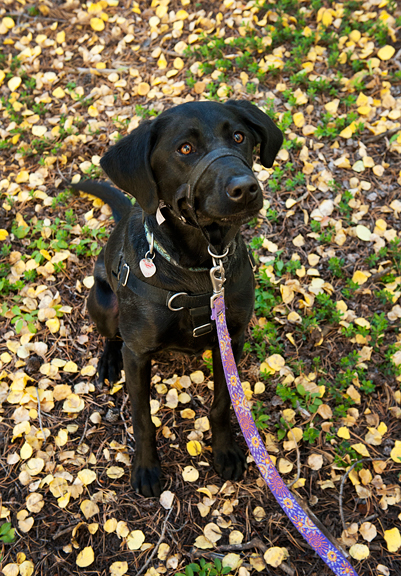 jeremy and neva hiking through a hall of aspens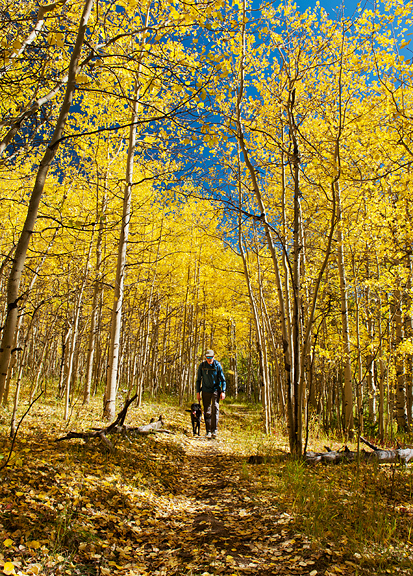 greens, yellows, and blue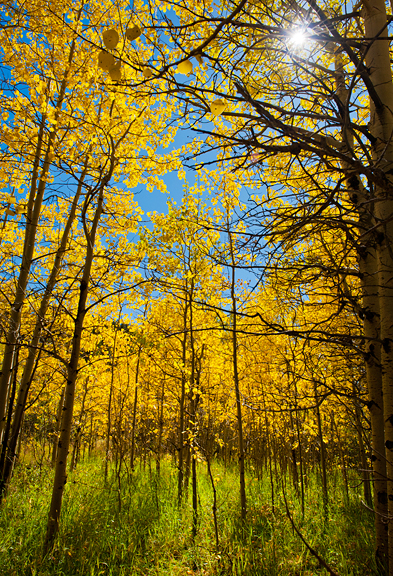 sun and shadow race across a hillslope of aspens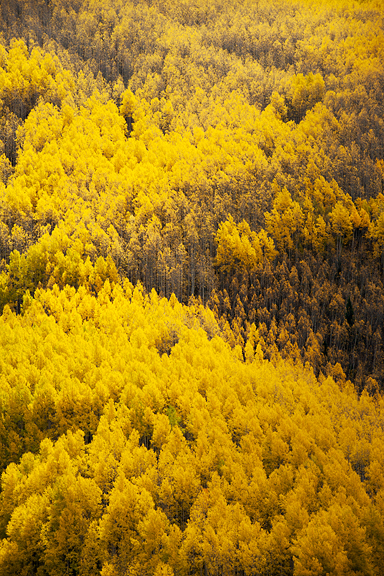 Every autumn it feels right that the leaves should change and I should turn a year older. That's what happens when your birthday falls on the autumnal equinox (more or less). I don't fret about getting older, I simply like that I'm still here – something I very much appreciate. We drove to Crested Butte for the weekend to winterize our house and yard as well as spend some down time with Neva. And I'm fairly certain that we may have been the only people in the state enjoying huckleberry kouign amann for breakfast!
a little pastry, a little nip of tea
You know I would have to go there eventually, and so I did with the last bunch of fresh huckleberries from the summer. My favorite berry married to my favorite pastry yields The One Pastry to Rule Them All! You can use blueberries in place of the huckleberries, or a jammy fruity concoction – just make sure it isn't wet or it could turn your pastry bottoms quite soggy. To start, you make regular kouign amann.
the pastry: sugar, butter, flour, water, salt, yeast
add the yeast and let sit for a few minutes
stir in the flour and salt
mix until shaggy
knead until smooth and cover with plastic to rise
the dough should double in size
**Jump for more butter**