Tuesday, March 19th, 2019

Recipe: sautéed morels and scrambled eggs
The past seven days have been the epitome of March in Colorado. It was sunny and warm on Tuesday, then Wednesday we hosted The Bomb Cyclone which dropped a good foot and a half of snow at our house, and by Friday it was back to sunshine and bluebird skies. Some refer to this as crazy or "drunk" Colorado weather, but for anyone who has experienced more than two springs in this state, it's par for the course.

snowy days are perfect for baking pies for pi(e) day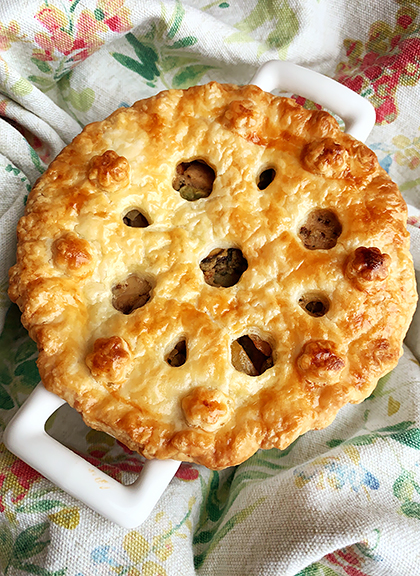 we set the pups up by the front window to watch us shovel snow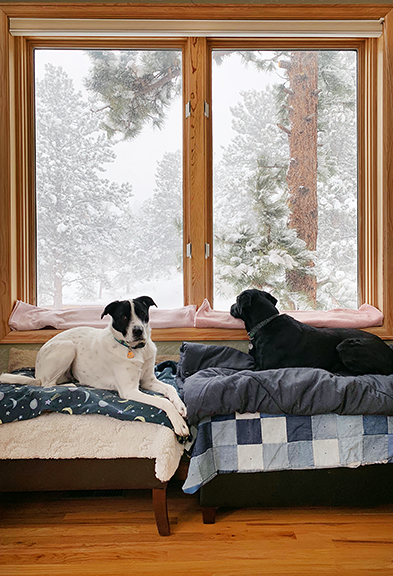 yuki and neva dashing through the deep snow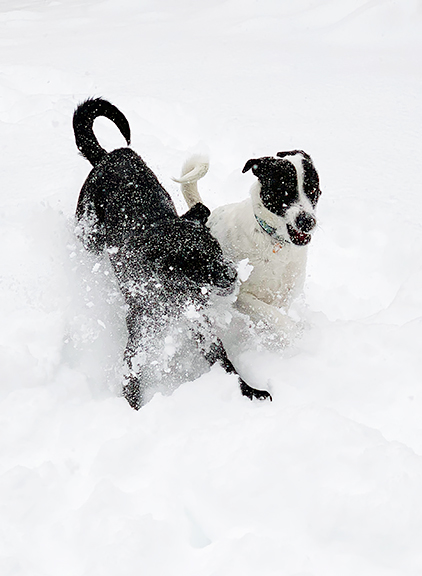 yuki supervises jeremy's snow clearing technique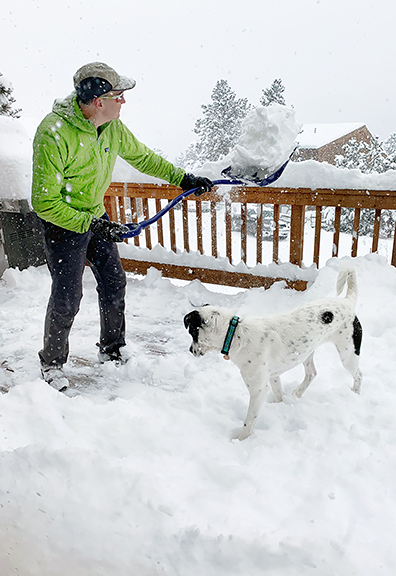 grabbing a backcountry ski with the pups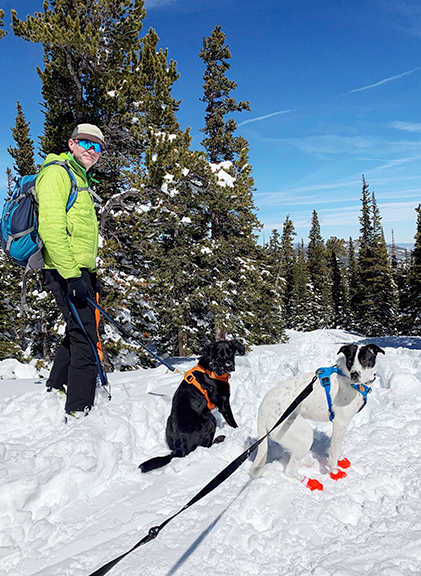 Our Colorado snowpack sits comfortably above average this season and we have fingers crossed that it bodes well for the health of the mountains and their denizens this summer. Water is everything in the American West. If you spend time getting to know the land, this axiom is paramount. Watching the big dump snow days is doubly exciting for us because 1) we love skiing powder days and 2) springtime snow is good for our local morels.
hoping to see many of these beauties this spring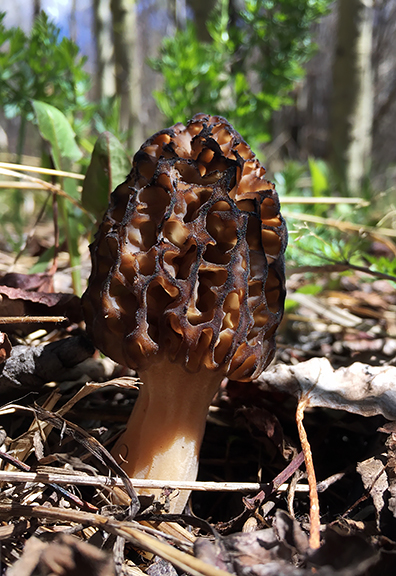 Yes, ever since February, the obsession over morels has been steadily increasing despite several feet of snow on the ground. Sometimes Jeremy and I will be working quietly in the office and I'll say, "I love morels!" or "We should check X location for morels this spring." We are weeks away from morel season in Colorado, but I recently saw fresh morels make an appearance in the mushroom bins at Whole Foods. These babies are now coming online in other parts of the country and that is exciting. If you happen to get your hands on morels, one of the easiest preparations with big return on investment (of time) is morels and scrambled eggs.
morels, eggs, salt, pepper, butter, and shallots
clean and slice the morels
beat the eggs
**Jump for more butter**