Sunday, April 18th, 2010

Recipe: eton mess
We've got three things going on here today, so keep your pants on! Are you ready?
First – I finished processing the photos from Antelope Valley. Serious orange-out is all I can say. That, and California poppies are my favorite wildflowers ever. Okay, I like the other guys too – I just love that there are so MANY of them.

tiny goldfields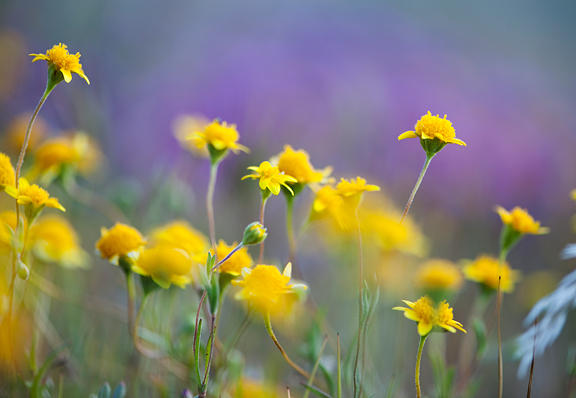 poppies glow like little lanterns in the sun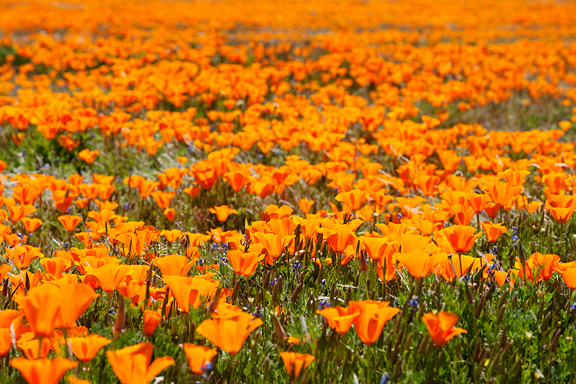 If you want to see enough flowers to make your allergies tickle you can view
day 1
and
day 2
on my photo blog.
Next – we have a giveaway. I've been waiting to give this thing away for about… four months, but it had to get the stamp of approval from the law-talkin' guys first. No matter, because it is certainly worth the wait. Back in December, I hosted a Nintendo-sponsored Wii Fit Plus party for my gal pals in Boulder! Easiest party I've ever had to host because all I had to do was send out invitations and show up. Nintendo took care of the space, the equipment, the food, and beverages.

fruit juice shooters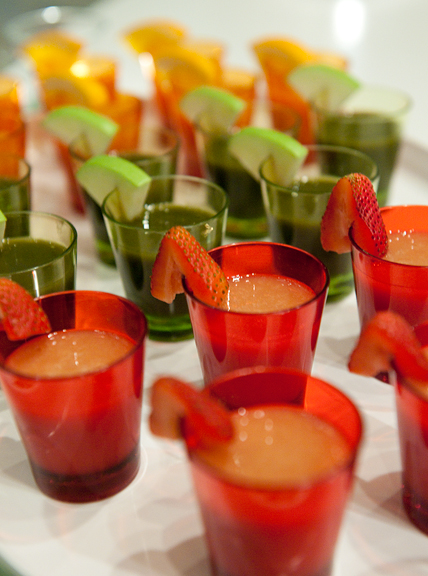 everyone was let loose to try the yoga and the games after a quick demo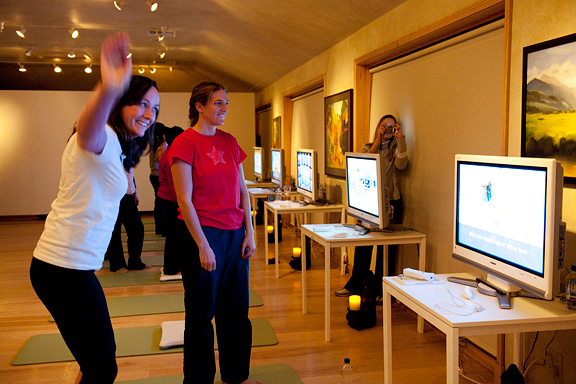 we had a blast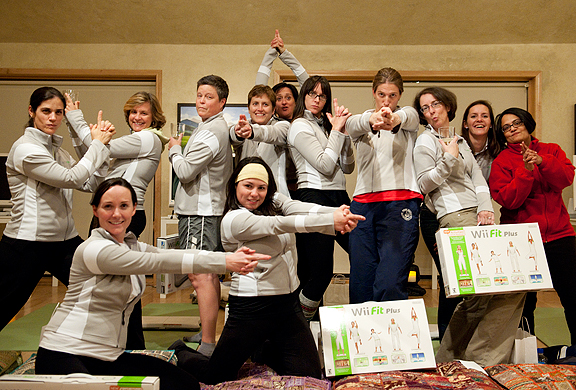 Oh, that was seriously fun. What I love about
Wii Fit Plus
and the Wii in general is how it's more than just a gaming system. It gets you moving and it can be a social activity (I'm definitely hosting Wii parties at my house!). Exercise made fun. I'm a big fan of the multiplayer mode. My favorite activity is the Rhythm Kung Fu.
that's my Mii character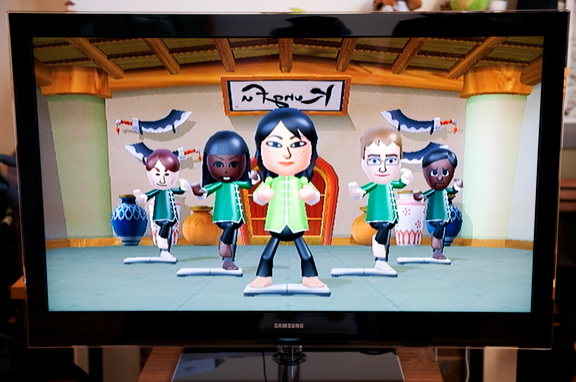 we even have a Mii pet for kaweah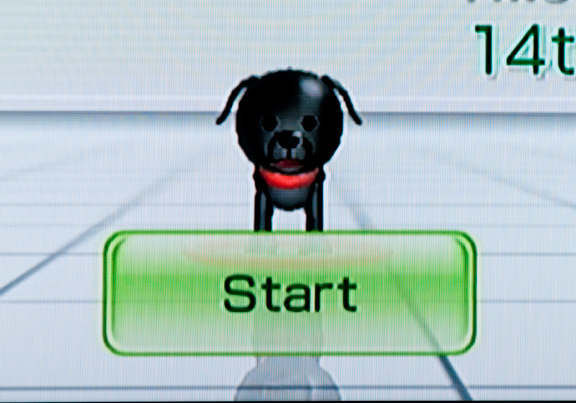 The good people at Nintendo have given me an additional Wii and a Wii Fit Plus game and I'm giving them away here!
You merely have to answer the question:
How will you fit some fit in with the Wii Fit Plus from Nintendo?
Let me translate: How are you gonna get your Wii on?
Here are the rules:
1) Leave a comment on THIS POST answering the question above by 11:59 pm MDT Sunday, April 25, 2010.
2) One entry per person. If you submit multiple entries, you will be disqualified.
3) The winner will be selected at random using a random number generator and announced on Monday, April 26, 2010.
4) Contest is only open to US residents 18 years or older.
5) Anyone related to me cannot enter.
6) Nintendo employees are ineligible to win.
Full disclosure: I received a free Wii™ system and Wii Fit™ Plus package (including Balance Board™) from Nintendo. The Wii Fit Plus party was entirely sponsored by Nintendo. The giveaway Wii system and Wii Fit Plus package were given to me by Nintendo, and I'm giving them away.
And finally: the recipe. California strawberries are popping up in the grocery stores around here. Yeah, I know they aren't local, but who can resist a luscious red strawberry after months of winter? Heck, who can resist a luscious red strawberry ever? My favorite way to enjoy a strawberry is straight up, but a close second is an Eton Mess.

strawberry
separate the egg whites from the yolks
**Jump for more butter**