Saturday, February 14th, 2009

Recipe: crab mac and cheese
Are you feeling crabby this Valentine's Day? If so, I've got just the dish for you. But I ask you to be patient because I have a winner to announce for the Kyocera ceramic knife drawing (and some other musings)! People like to use the site random.org for their random drawings, but I have something beyond random – we call it mindless and ridiculous.

ready to do her job, naked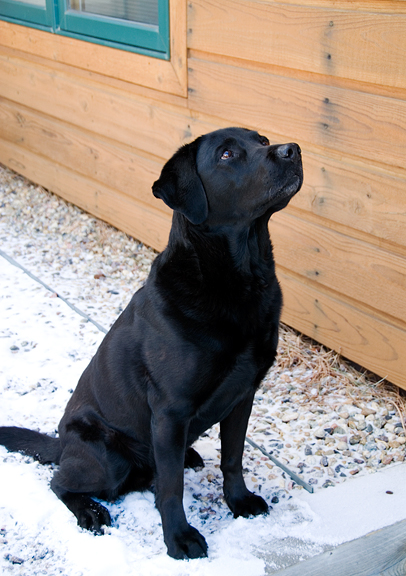 In consultation with my resident astrophysicist, someone well-versed in statistics, we agreed to place a treat inside Kaweah's Kong toy and hide it in the yard. Jeremy would time how long it took for Kaweah to find the Kong in 100ths of a second.
she canvased the yard in no time