Thursday, September 24th, 2015

Recipe: chicken fried steak biscuits with chanterelle gravy
We dropped Neva off at the vet's Monday morning for her spaying appointment, leaving my mobile as the contact number. I got a call a few hours later reporting that her surgery went well and that we'd be able to pick her up that afternoon when the drugs wore off. When we walked into the office to get her, she was chilling out behind the front desk with Aspen, a gorgeous, giant white wolf-like dog who weighs about 100 pounds. Actually, I recall that Aspen is 1/4 wolf, but he is all sweetheart, playing ever so gently with Neva. They were super tight buddies.
Neva seemed practically normal, but Jeremy didn't want her jumping and possibly tearing her stitches. So he put all manner of items on the couch to deter her from trying. I watched as Neva walked up to the plastic bins on the couch, stepped to the side, and nimbly jumped over the armrest, then curled up in her favorite corner of the couch. Oh little pup… We marveled at her incision, which was nary an inch long. Back in the day, Kaweah's incision was supposed to be 4 inches long, but was more like 5 inches (we're guessing because it was at the Vet School) and took forever to heal. But Neva is on a fast road to recovery and we'll be hitting the trails again in no time.

rest and recovery is so boring for a puppy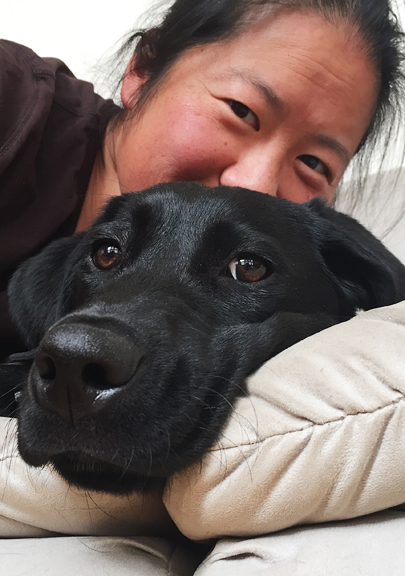 pretty autumn sunsets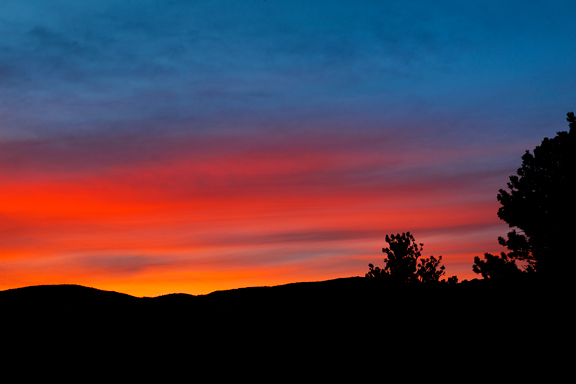 looking forward to seeing some fall colors like this (from september 2014 in crested butte)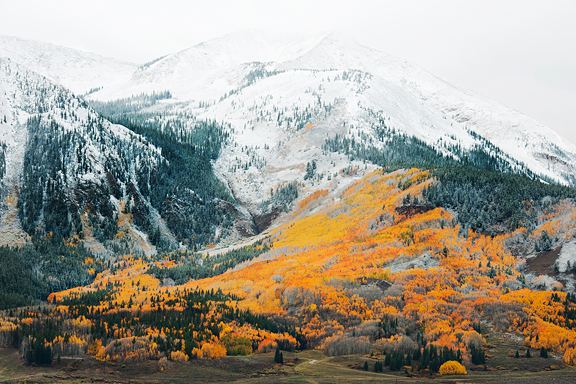 Summer just can't seem to let go over here. It gets downright hot in the afternoons, so I still give Neva a large ice cube around 3 o'clock to play with, roll on, and eventually eat. Thankfully it is getting chillier overnight, so we can cool the house enough to be comfortable. I like the crisp cold in the mornings. Not cold enough to be punishing like in winter, but cold enough to not mind letting Neva up on the bed to cuddle for another ten minutes before she starts licking my hair.
Seeing as the weekend is coming up, I need to share this recipe for fans of the savory weekend breakfast – chicken fried steak biscuits with chanterelle cream gravy. Feel free to use other mushrooms if you can't get chanterelles or don't want to get too spendy. However, if you CAN get chanterelles, please do. They transform the basic cream gravy into the realm of transcendence.

biscuits, chanterelles, flour, black pepper, eggs, salt, cayenne, butter, more salt, more flour, steak, milk, buttermilk
chop the mushrooms into a small dice
tenderize the steak
**Jump for more butter**