Recipe: grilled prosciutto-wrapped shrimp
Jeremy turned to me yesterday and said in a surprised tone, "We're married!" He still can't get believe we are married, but we are. Twelve years as of yesterday (Sunday). I think I finally got used to it about two years ago, but I don't think of us as married so much as a really good team. We didn't do anything special to celebrate. We didn't need to. Every day is a good day.

enjoying the little things in life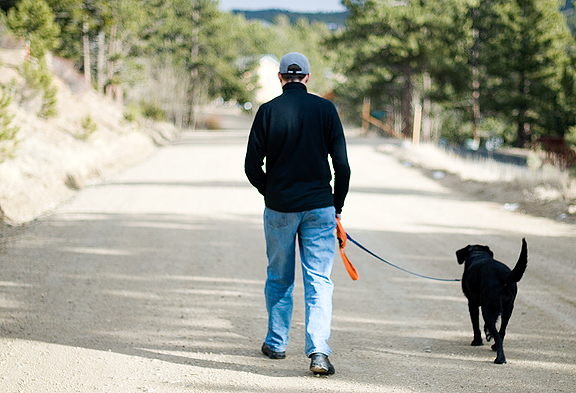 Last Thursday night we went into Denver to see Andrew Bird at the Ogden Theater. Andrew Bird… Andrew Bird… He makes me swoon. Heck, he makes Jeremy swoon. One of our favorite artists and it is quite the experience to see him perform live – 20 feet from us! What a treat. Then we went to Breckenridge on Saturday to ski up the bumps.
and it was good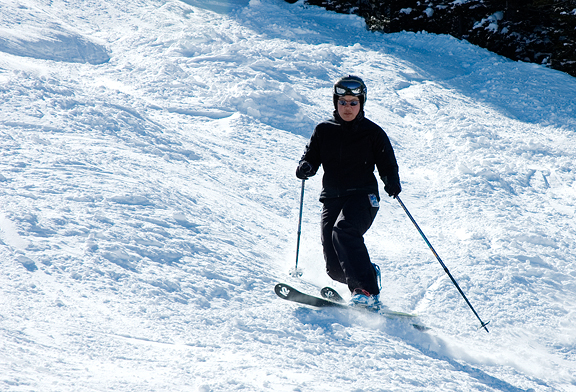 But the weather continues with this crazy warm trend. January and February were warmer than average and our heating bill is down compared to last year (of course last year this time I was freezing my ass off because I was bald and sick). The deck door has been open a lot in the afternoons to let the hot air out, and you know who is loving all of that sunshine…
inside or outside, inside or outside?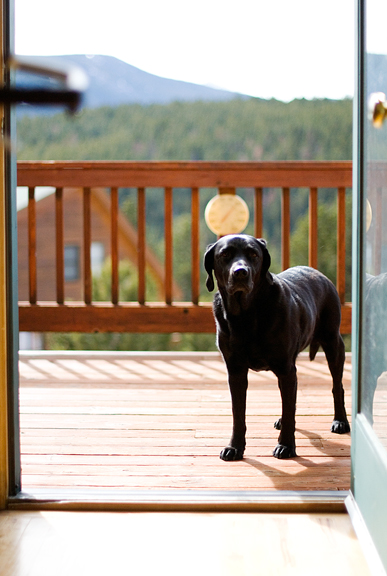 I've been doing a little menu planning of late, although it's tough when you have a smattering of guests who have allergies to gluten, dairy, poultry, eggs, and soy. As a rule of thumb, I will cater a menu to guests with legitimate allergies. I am amazed that despite all of the food allergies, not a one is vegetarian nor has cultural or religious dietary restrictions. It's actually an interesting exercise to come up with a menu that can be both delicious and not send anyone into anaphylactic shock.
pink shrimp – they're pink when raw
While searching my recipes, I noticed one was missing from the blog archives that I had shot a few months ago… A simple crowd-pleaser for any party, this is a double-offender for anyone who eats kosher: prosciutto-wrapped shrimp.
gluten-, dairy-, poultry-, egg-, soy-free
I used to serve this by boiling peeled shrimp, then wrapping each shrimp in a strip of prosciutto. That is certainly good stuff. You can marinate, season, dip as you like, but if the shrimp is sweet and the prosciutto proper (Parma, the region Jeremy's advisor is from and he swears theirs is the best prosciutto – he
swears
it), then the combination is pretty invincible. That is, unless you want to grill it.
skewered
Something about the grill makes everything feel like a party. Or maybe I just like fire. The great thing about having this recipe in your appetizer arsenal is that it is quick and easy once you have the hang of shelling and de-veining shrimp and each one is a nice little bite for a guest. Of course, I usually get so excited about grilling food that I forget to soak my skewers.
fire good
Unlike some foods, these babies grill up in no time. Shrimp cooks quickly and so you shouldn't walk away unless you want to serve rubbery, overcooked shrimp (particularly if you are the type who cannot stay on task). Give it a couple of minutes a side (or less) and you are good to go, rock star!
another good team
Grilled Prosciutto-wrapped Shrimp
[print recipe]
24 medium shrimp, peeled and de-veined
6 thin slices prosciutto
If using bamboo skewers, soak them in water for 30 minutes. Slice the prosciutto lengthwise into four strips per slice to get 24 strips in total. Pat the shrimp dry and wrap a strip of prosciutto around the midsection of a shrimp. Secure (skewer) with a bamboo or metal skewer. Repeat for all of the shrimp. Grill over high heat for 1-2 minutes per side (watch for doneness). Serve. [Note: I can see a nice drizzle of slightly sweetened balsamic reduction with this too.]