Sunday, March 15th, 2009
I was planning to do a recipe tonight, but we have had a busy social schedule as well as work schedule. Work hard, play harder, right? Recipe tomorrow. Tonight let's just have a little fun…
Yesterday evening we had dinner at our friends' house in Boulder. I can't tell you how long it has been since a foodie (other than family) has cooked for us! This was such a treat. Not only are they a really awesome couple, but their dogs are amazing – four Border Collies. Two of them are competitive in agility trials. Jane gave us a little demo in the front yard. She's so fast – it took her less than two seconds to do this exercise:

go girl!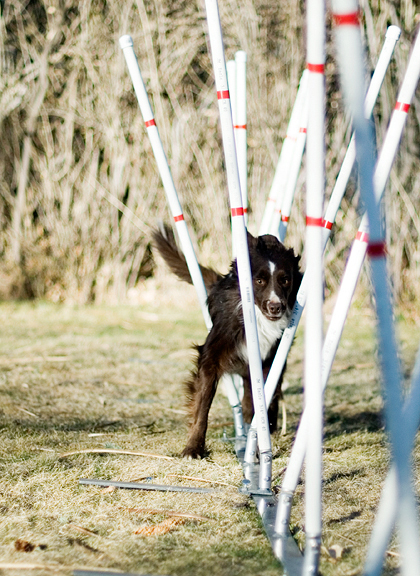 It's quite the amazing thing to be around dogs as smart and fast and active as these when you live with a happy-go-lucky dopey dog like Kaweah. These dogs in particular are Ferraris. They make Kaweah look like a Honda Accord four-door sedan. Sedan, I said. No turbo option.
jane loves her toy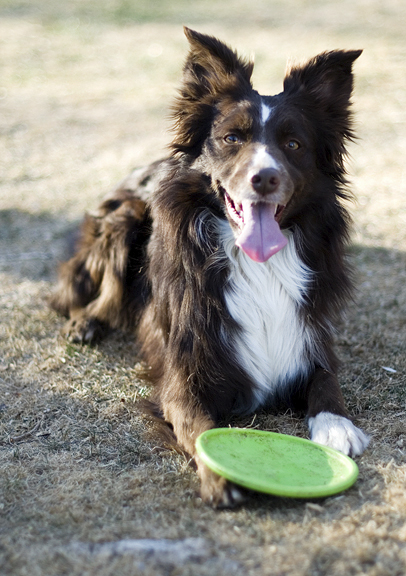 I won't bore you with a recap of all the ski talk, geek talk, photography talk, computer talk, dog talk. Instead, feast your eyes on the lovely and delicious dinner that B (the husband) made.
goat cheese and green chile croquettes