Friday, March 5th, 2010

Recipe: gluten-free rosemary olive bread
My head is spinning from all of the comings and goings of the people in my life. Nevermind my own comings and goings. I did a double take when I checked my calendar today. Who has been filling up my schedule with all of this stuff? It's good stuff though. Just odd that it seems to be happening at once. Speaking of which, the weekend is here and I am not. That's both good and bad. Good, because I'm exploring someplace new. Bad, because I'm missing the birthday of a friend.

it's a one pound loaf of bread, but it looks small because the boy is a giant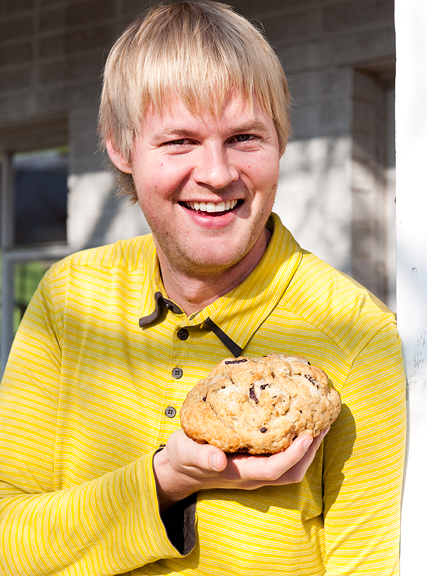 That guy
Andrew
, just finished six weeks on the paleo diet. I promised him a couple of weeks ago that when he was done with the paleo diet, I would bake him a loaf of bread. You should have seen how Andrew's face lit up. It's a big deal for me to promise that because 1) I don't bake bread very often 2) I cuss a lot when I bake at elevation and 3) Andrew's body doesn't tolerate gluten. I had never baked gluten-free bread before.
gluten-free flours and assorted ingredients
sea salt, rosemary, olives
**Jump for more butter**