Recipe: roasted porcini with gremolata
I keep my summer expectations low to minimize any disappointment. It's a strategy I apply to life in general, but it serves me particularly well when dealing with the realities of mushroom season here in the Colorado Rockies. Some years it's great. Some years it's terrible. Some years it's okay. This year, it's been strangely, weirdly, amazingly phenomenal. I have been logging many miles and many many pounds of beautiful porcini this season. Foraging all day, cleaning and processing (drying, freezing raw, sautéeing and freezing) all night, closing my eyes and seeing mushrooms in my dreams. Repeat.

still make time to see my folks who made chinese lobster noodles for us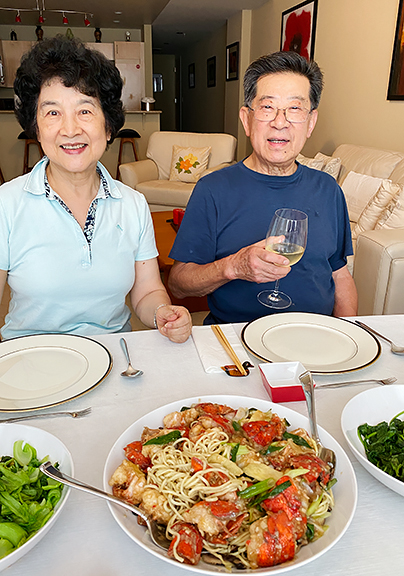 and looking up to appreciate the stellar wildflower displays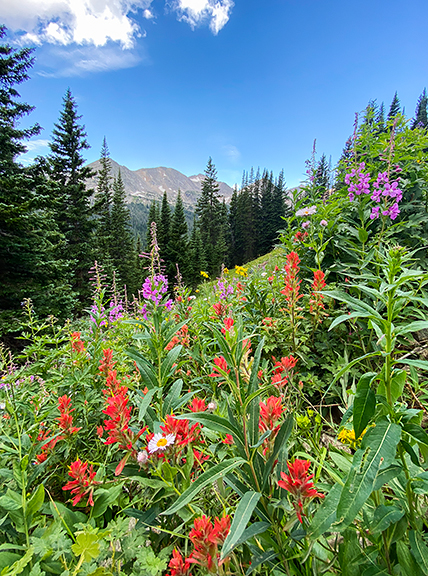 everywhere we went, porcini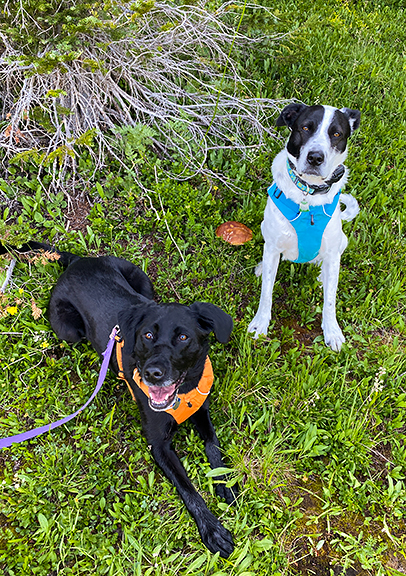 tucked among the huckleberries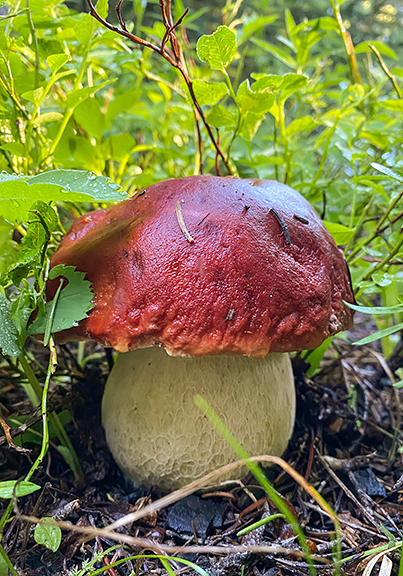 our red-capped rocky mountain rubies (porcini)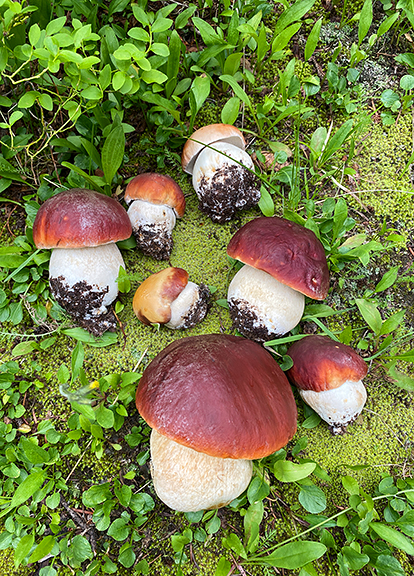 My last post bumped meatless meatballs for
chocolate chip cookies
and I'm bumping those meatballs again, this time for a simple roasted porcini recipe that I promised my friend and foraging pal because fresh porcini wait for no one.
The original recipe specifies a mix of wild and cremini mushrooms, but my refrigerator was FULL of fresh porcini and it made perfect sense to use up some of the firm, perfect bouchons. Also, I think the gremolata – while tasty – is not necessary at all. Roasting the mushrooms with olive oil, salt, pepper, and a couple of smashed garlic cloves is heaven enough.

fresh porcini bouchons, flat-leaf parsley, pepper, olive oil, parmesan, garlic, bread crumbs, salt, lemon
For this preparation, I don't recommend washing your mushrooms (I never wash my mushrooms except for morels). I brush the mushrooms of debris from top to bottom and wipe any remaining particles with a damp paper towel. Slice the mushrooms to 1/2-inch thickness and quarter or halve any really small bouchons. Since the oil is easily absorbed, I drizzle half of the olive oil over the mushrooms/smashed garlic and toss, then drizzle another tablespoon and toss, then one more tablespoon for a more even distribution. Season with salt and pepper and toss once more. Arrange the slices and pieces in a single layer on a rimmed baking sheet. I line my sheet with parchment paper because I like how it allows the food to crisp without sticking.
drizzle some of the olive oil over the mushrooms
toss with salt and pepper
roast in a rimmed baking sheet in a single layer
The roasting time ranges from 10 to 25 minutes, but fresh porcini will need the full 25 minutes to release their liquid and then brown up nicely. At 10 minutes, my pan looked like a pool party, but by 17 minutes, the liquid had evaporated and the porcini were starting to brown at the edges. Take the mushrooms out around 17 minutes and give them a stir, spread them out into a single layer, and return to the oven for another 8 minutes until browned.
While the mushrooms are roasting, you can mix the gremolata. To keep the recipe gluten-free, use gluten-free breadcrumbs or omit them altogether. The original recipe uses some lemon juice and chopped capers and doesn't include Parmesan. Play around with the gremolata as you like. Honestly, you could skip the gremolata and breadcrumbs because the roasted mushrooms are so delicious they don't really need the gremolata at all. It's all good. All good.

parsley, lemon zest, garlic, parmesan
roasted perfection
toss the mushrooms and the gremolata
What a lovely preparation that showcases the glory of fresh porcini with its delicate buttery flavor and tender meat. If you are fortunate enough to get your hands on fresh porcini this is low effort for a stunning dish that can serve as a side or as McFadden suggests: with pasta, on meats, with eggs. I do freeze raw slices of fresh porcini and am curious to see if the results are as good as fresh. If I test it, I'll update the notes in this post and recipe.
sprinkle the remaining breadcrumbs on top
bounty
Roasted Porcini with Gremolata
[print recipe]
adapted from Six Seasons: A New Way With Vegetables by Joshua McFadden, Martha Holmberg
1 1/2 lbs. porcini, young or bouchons
3-4 tbsps olive oil
4 garlic cloves, 2 smashed and 2 minced
kosher salt
freshly ground black pepper
grated zest of 1/2 lemon
2 tbsps Parmesan cheese, grated
2 tbsps flat-leaf parsley, chopped
2 tbsps breadcrumbs (I used crushed homemade croutons)
Preheat oven to 400°F. Line a large rimmed baking sheet with parchment paper.
Brush your mushrooms of any debris. Wipe the mushrooms clean with a damp cloth or damp paper towel and trim any bad or wormy sections. Slice the mushrooms into 1/2-inch thick pieces or quarter the very small bouchons. Toss the mushrooms in a bowl with the olive oil and the smashed cloves of garlic. Season well with salt and pepper. Spread the mushrooms on your prepared baking sheet in a single layer. Roast for 25 minutes, stirring the mushrooms and spreading them into a single layer at 17 minutes and then returning to the oven for the remaining 8 minutes until browned.*
While the mushrooms roast, combine the minced garlic, lemon zest, Parmesan, parsley, and half the breadcrumbs in a small bowl to make the gremolata. When the mushrooms are done, remove them to a bowl and toss with the gremolata. Sprinkle the rest of the breadcrumbs over the gremolata and serve. Serves 4 as a side dish.
*The roasted porcini without the gremolata is a winner in itself.
more goodness from the use real butter archives