Friday, April 20th, 2012
You don't just walk straight into Cured and Boxcar Coffee Roasters on Pearl Street. You can't. There is a little partition that forces you to go right or left, but not straight ahead. The two businesses share a common space with an open zone of mingling and happy browsing in between. Both Cured and Boxcar appeal to the eyes, nose, brains, tastebuds, and tummies.

as you walk in, cured is on the right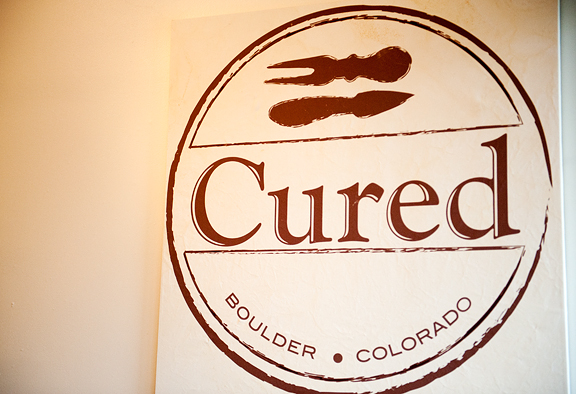 and boxcar coffee is on the left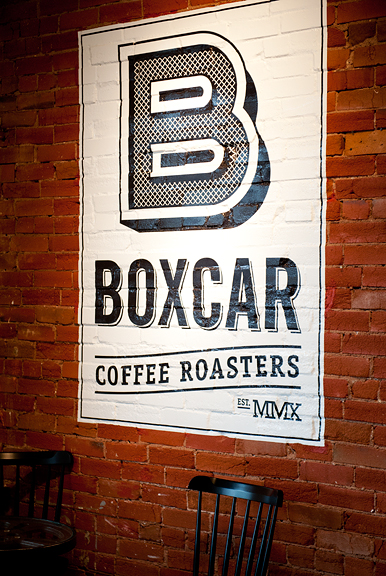 Let's begin with Boxcar Coffee Roasters. Boxcar roasts their own beans in-house. When you order coffee after an incredible meal at
Frasca
, they are serving Boxcar coffee. I am told by Jeremy and other trusted caffeine fiends that this is most excellent coffee. As far as local roasters go, Jeremy ranks it up there with his other favorite
Conscious Coffees
. If you're talking about where to get a great cuppa, it's all here east of the Pearl Street pedestrian mall: Boxcar,
Atlas Purveyors
, or
Frasca's Caffè
(which incidentally uses Boxcar beans).
serving up some cowboy coffee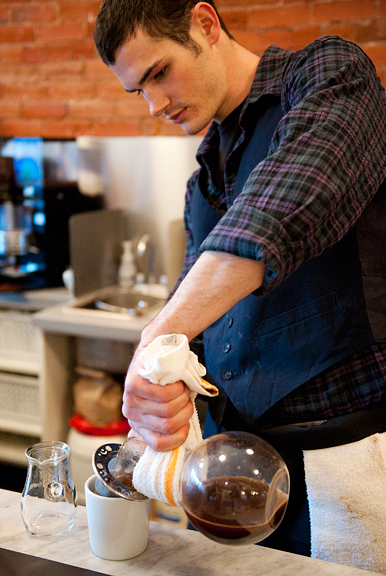 Saunter up to the counter and order from the small menu at your left. There is coffee, espresso, and the related variations as well as hot chocolate and hot teas (caffeinated and herbal). To your right sits an assortment of small pastries and confections to further tempt you. Don't be in a rush for a cup of coffee, because it's not going to happen in a rush. Theirs is cowboy coffee and it involves precise temperatures, times, technique, and of course, good beans. I don't even drink coffee and I'd be tempted to pay for one just to watch the process. And you can watch it all being made in front of you while you hang out at the lovely bar. Or if you have business to discuss or a laptop to get sucked into, you can sit at one of the half dozen tables.
a perfect latte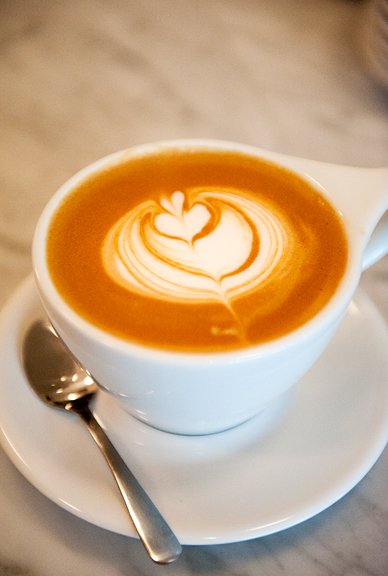 my steaming pot of mint tea on a cold and rainy day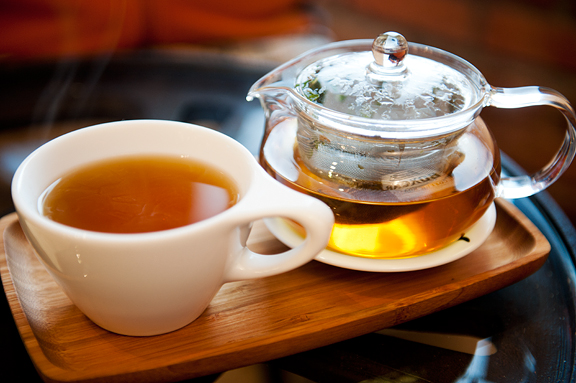 Jeremy loves when I have errands to run in this shop because it means he can enjoy a cowboy coffee (he digs watching it being made as much as I do) or a latte. I actually come here more often without him, and I buy coffee. I mean, I buy beans. Sometimes they are for home (for Jeremy or entertaining guests), but most of the time they are gifts. Boxcar's beans make excellent gifts for the coffee connoisseurs in your life and the wall at the front entrance has a nice selection from which to choose.
whole bean or ground coffee – great for gifts or your own sipping pleasure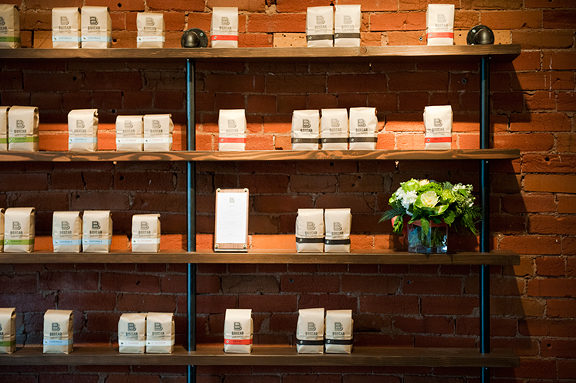 Now if you turn your attention to the East side of the store, prepare yourself for temptation. The other half of this nice, open space is occupied by Cured, which is another little gem on East Pearl Street. It's like a shop of gourmet delights from seasonal local produce to artisan breads to fancy sea salts to Colorado honey.
inside cured
specialty oils, condiments, pickles, honeys, spices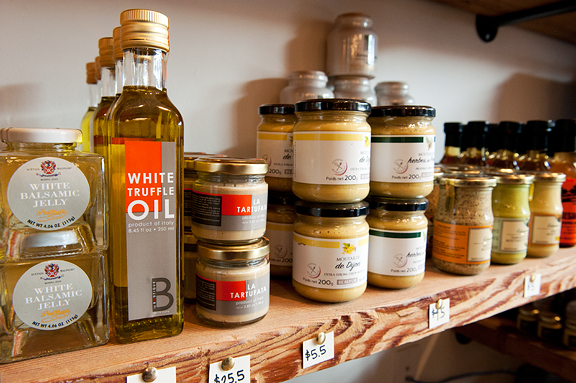 and chocolate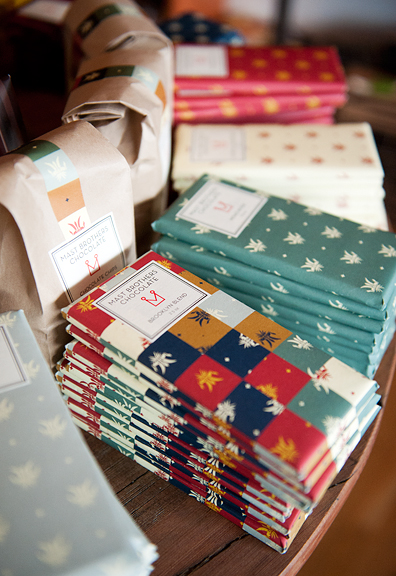 There is a feel to this shop that I get nowhere else in Boulder, sort of like a foodie field trip. I'm almost afraid to blink for fear of passing over some fantastic little nibble on display. Okay, but Cured really deals in three heavy hitters and for those, you need to take a short walk toward the back of the store. And trust me when I say it's easy to get distracted on the way.
cheeses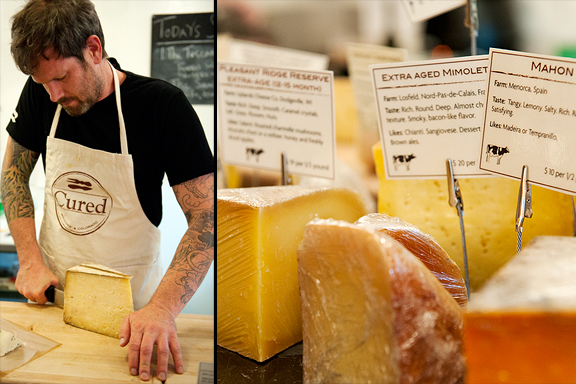 cured meats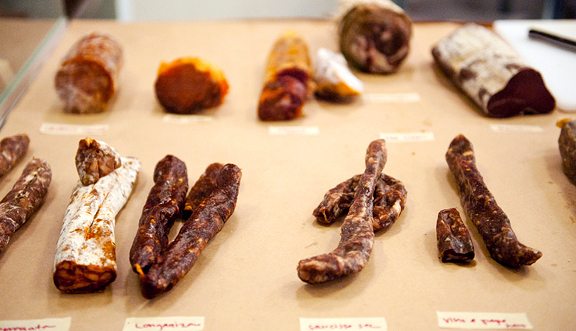 wines and spirits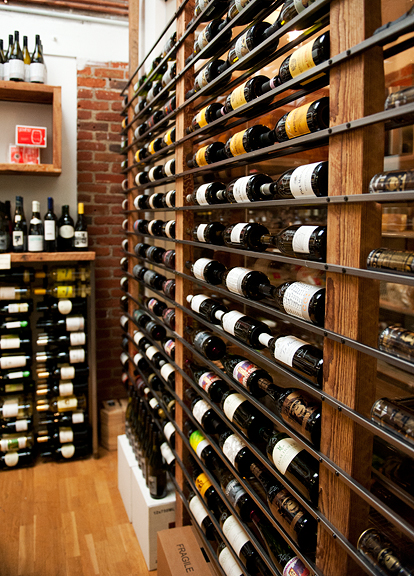 **Jump for more butter**