crested butte love
I have a thing for small Colorado mountain towns. I love them. That's why we have our mountain home in Nederland, and a mountain home in Crested Butte (8800 feet above sea level). We've been traveling through the backroads and backcountry around this gorgeous area since 2005 and only in the last few years have we begun to discover the sparkling gem that is the town and community of Crested Butte. Adventure and scenery abound here, but did you know there is also an impressive food scene as well as a terrific organic farmer's market (summer only)? And every single person in this town is so nice. Seriously. The nicest people anywhere. When I find something I like (particularly food-related), I'll photograph and write about it on the blog. This page is for my posts on positive Crested Butte experiences that you may want to try when you visit this amazing paradise in the Rockies.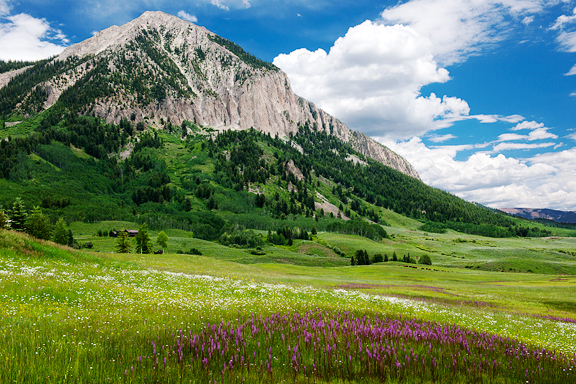 Since I've had several friends and strangers ask me for dining recommendations in Crested Butte, I'm going to start listing them all here – even if I don't have a review post published. It takes some time and work to write up a post (several visits throughout the year on my dime, photos in decent lighting, trying different things on the menu), so some of the favorites listed will eventually get a review post to which I shall link. Of course, sometimes I visit a restaurant three or four times and then it goes out of business. Total bummer (Lobar was my absolute favorite). If your tried and true restaurants aren't listed here, I'm sorry. Either I haven't gotten around to trying them yet, or I wasn't especially moved to go back. Restaurant names in italics haven't been reviewed yet. Restaurant names highlighted as a link have been reviewed.
Bacchanale – light Italian fare that is seasonal, fresh, and simply prepared. You would be hard-pressed to find a better value for the excellent quality of food in Crested Butte or any ski town. [Bacchanale has closed permanently.]
Bonez – tequila bar and grill. If you are in the mood for some upbeat and creative Mexican cuisine with lots of great libations in a hip and happening place, go here. The happy hour is outstanding.
Camp 4 Coffee – serving up some of the finest coffee in the state with local style and heart.
Django's – dinners. I haven't been to Django's since they've moved from the mountain into town proper and apparently overhauled their menu structure. I really loved their food, but felt the small plates concept didn't work well with their pricing (spent a lot and still felt hungry). It seems they may have moved away from that. I hope so, because the food is really exceptional. http://djangosrestaurantcrestedbutte.com/
The Dogwood – cocktails. Leave the kids at home and enjoy outstanding cocktails in this cozy historic cabin. They have some really impressive small plates to go along with those drinks, too.
The Guild Café – a marriage of First Ascent Coffee Roasters and Mountain Oven Organic Bakery. Best coffee beans in the state and AMAZING steam punk siphon coffee. Great selection of pastries, breads, breakfast items, burgers, and sandwiches. http://theguildcafecb.com/
Lil's Sushi Bar and Grill – serving fresh seafood dishes, creative sushi, steaks, and robatayaki Japanese grilling for dinner. Excellent food, wine, and cocktails. On the spendier side of the CB dining spectrum. http://lilssushibarandgrill.com/
Magic Meadows Yurt Dinners – a special night ski/gourmet dinner at the Magic Meadows Yurt that only happens in winter. It is magical.
McGill's – breakfast and lunch. Hearty homestyle breakfast fare all day. Good burgers, salads, sandwiches, and shakes/floats from their soda fountain.
Montanya Distillers Tasting Room – craft rum tastings, distillery tours, crazy good cocktails (and mocktails), incredible street food and appetizers with Asian and Latin fusion, and live music. Another great Crested Butte restaurant that knocks it out of the park. Another favorite that is a must-visit.
Niky's Mini Donuts – mini doughnuts made to order, soft-serve ice cream, and other sweet treats all in a shop full of fun nostalgia for the days of Tom and Jerry, Bugs Bunny, and childhood. http://www.nikysminidonuts.com/
Paradise Café – Big selection of tasty breakfast, brunch, and lunch items.
Pitas in Paradise – gyros, falafel, salads, fries, pitas, burgers, rice bowls, and a super delish soup bar.
Ryce Asian Bistro – lunch and dinner. Chinese, Viet, Thai, Japanese food – most of it fairly Americanized, but tasty. http://ryceasianbistro.com/
The Secret Stash – best pizza in Crested Butte. Heck, it's my favorite pizza in the state of Colorado. The perfect place for your après ski (or après hike or après mountain bike) year round.
The Slogar – Fried chicken or steak dinners with bottomless sides and fixings served up family-style. The fried chicken is what Slogar is known for, and then you get biscuits, strawberry preserves, slaw, mashed potatoes, creamed corn, gravy, and ice cream at the end.
Soupçon – a French American bistro set in a charming little miner's cabin in downtown Crested Butte. This is the best of fine dining in town and ranks among my favorite fine dining establishments in the state. Soupçon is special… and popular. Make a reservation and get ready for a most memorable evening.
Supper at Sunflower – Spanish-inspired farm to table cuisine in downtown Crested Butte. Wonderfully creative fresh food, great wines, casual and friendly. Supper at Sunflower is one of our favorites.
Third Bowl Homemade Ice Cream – excellent small batch homemade ice cream with fun, seasonal flavors. http://thirdbowlhomemadeicecream.com/
Uley's Cabin and Ice Bar/Sleigh Ride Dinner at Uley's Cabin – a charming, cozy little nook on the mountain that you have to ski/ride or take a sleigh ride to get to. Stop in for a drink at the Ice Bar (made of ice), grab a quick lunch outside, sit down for a fancy lunch inside, or sign up for the ultimate sleigh ride 5-course dinner at Uley's Cabin after the mountain closes.