Friday, March 30th, 2012

Recipe: thai red curry with tofu and basil
The hardest part of any giveaway is wrangling our "random number generator" to actually pick a number rather than stare at us expectantly for a dog treat. The next hardest part is finding ten toys that haven't been completely ripped to pieces. We received a total of 213 comments (one or two were not "entries", but that's a real pain for us to shift things around, so they just don't win if selected and we draw another number). You all shared so many sweet, touching, and hilarious summer memories – some that really tugged at my heart. Thank you for that.
So how did this work? Good question. We selected ten of Kaweah's toys and assigned each one a number from 0 to 9. We piled the toys in the middle of the room and then got Kaweah all riled up so she'd run and grab a toy (she does this when she's excited and there appears to be no rhyme or reason to her selection). This happened 15 times and generated five 3-digit numbers.

the random number generator machine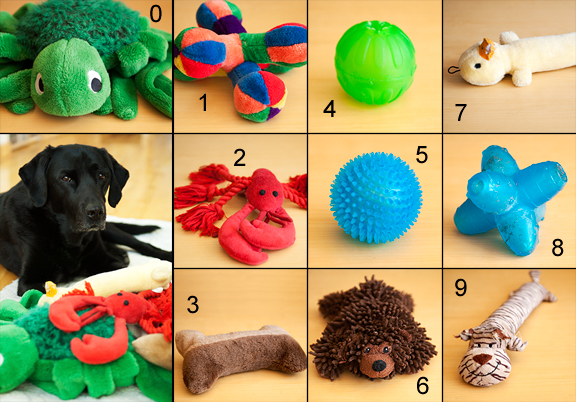 Each number (811, 977, 980, 766, 076) mod 213 resulted in: 172, 125, 128, 127, 76.
Congratulations to: jwen, amanda, laura h, linda, and na!
I'll be sending your emails along to the Park Hyatt Beaver Creek so they can contact you about shipping your s'mores packages and give you details for the (awesomely) discounted rate at the Park Hyatt! Thanks to all of you for participating and many thanks to the Park Hyatt Beaver Creek for sponsoring this super fun Colorado giveaway.
Time to get tropical. The weather dictates much of my culinary mood. Typically I'd be cranking on the soups and stews, but with unseasonably warm weather lasting for more than a month (a week, I can hold out – a month, I cannot) I thought a compromise was in order. Something tropical, yet stewy enough to warm our tummies when we dip below freezing at night.

red curry paste, fried tofu, bamboo shoots, baby corn, straw mushrooms, limes, chiles, thai basil, coconut milk, fish sauce, sugar
slicing the fried tofu chunks in half
Southeast Asian food combines so many contrasting flavors that I find myself craving it often. It's not just the sweet, sour, salty, herbal, creamy, and spicy, but the abundance of fresh and bright flavors that draw me in. This is a simple and satisfying Thai red curry that I like to throw together. [Edit: I buy the red curry paste at my local Asian grocer – Asian Seafood Market in Boulder.] I typically toss in whatever needs to be cleaned out of the refrigerator, but for guests, I'd prepare it as shown in this post. I buy the tofu already fried. They aren't tofu puffs, but tofu pieces that have been fried and maintain a firm texture.
oil, red curry paste, coconut milk
add the tofu and vegetables
lots of basil
**Jump for more butter**