Wednesday, January 30th, 2013

Recipe: breakfast torta
Sometimes things come to a head that you have no control over and suddenly you find yourself treading water. I try to avoid situations like these. I try to avoid unnecessary stress, but every now and again there are external factors that are out of my hands. It's been like this for the past week or so – a rollercoaster of sorts, but everything is fine here at Butter Headquarters. We can always count on Kaweah to bring us back to what is normal.

she recently got a bath and smells like lavender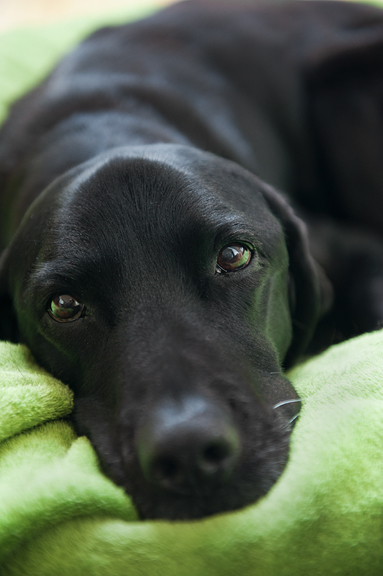 When there are deadlines or when my brain won't shut off at night, I tend to neglect things like getting enough sleep or drinking enough water. Sometimes I forget to eat and then I stuff myself with junk food late in the day. They are all bad habits and thankfully, I only revert to that mode when it's crunch time. Despite my ambivalence toward breakfast, I do try to eat something in the morning to avoid the late afternoon gorging when you realize you haven't eaten anything yet all day. It's easier to do when you have breakfasts to look forward to. Last fall when I was at the Sacramento airport at puke-thirty in the morning for my flight home, I zombied through the concourse in search of
something
to quell the urge to hurl. Standing in front of the Dos Coyotes menu board, I ordered a breakfast torta. Never had one before, but you know what? It was really good.
you'll need: tortas, refritos, bacon, chipotle peppers in adobo sauce, eggs, mayonnaise, garlic, lime, avocado, and cheese
That torta was so satisfying that it lingered in my mind for several weeks. Then I forgot about it. But passing through the same airport just this past weekend, it jogged my memory. I needed to make a breakfast torta of my own. I'm a fan of condiments and figured I could make some chipotle mayonnaise for that creamy, spicy component. It adds a nice zing to the sandwich and can be as strong or as mild as you want it. It was simple enough: mash up garlic into a paste, purée the chipotle peppers (with a little adobo sauce), squeeze some lime juice, stir it all into the mayonnaise and add salt to taste.
mashing minced garlic into a paste
chipotle pepper purée
add desired quantities to the mayonnaise
squeeze lime juice into the mix
What you end up with is a pale orange-pink spread for your sandwich. If you decide to put it in a squeeze bottle, make sure the bottle tip is large enough to let chunks of pepper and garlic through. I buy my tortas from Costco because I bought them by accident one day and happened to love the texture. They freeze well and are great for toast or sandwiches. I have no idea how these compare to authentic tortas, but I'm sure someone out there has an opinion to share. Toast or don't toast, that is completely up to you.
chipotle mayonnaise
slice the torta
**Jump for more butter**