Recipe: baked pumpkin doughnuts
It's that time again! People are traveling, buying groceries, preparing for The Big Dinner this Thursday – Thanksgiving. I'll be honest with you, I have no idea what we're going to eat on Thanksgiving Day mainly because our schedule is rather dynamic this week. What I CAN tell you is that we've been having healthy servings of skiing for the last few days (and hopefully the next several months). It's been DELICIOUS.

opening day at eldora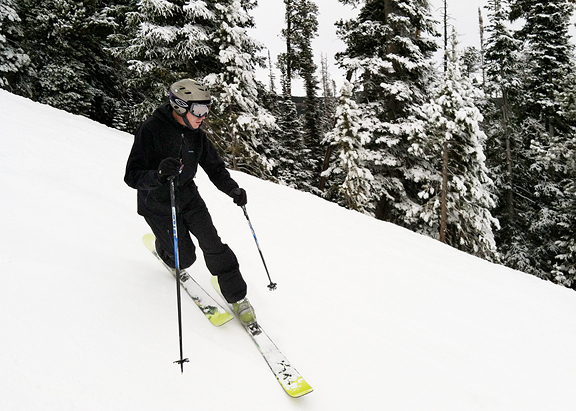 a little backcountry in crested butte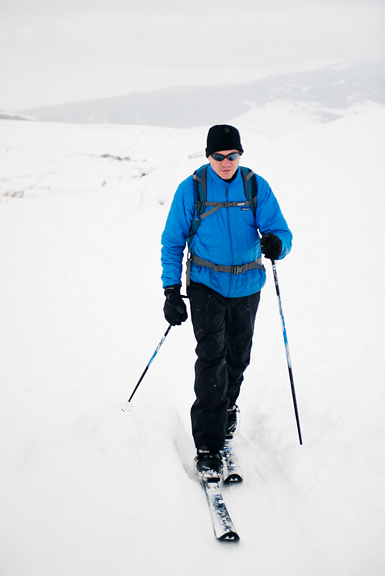 plenty of stream crossings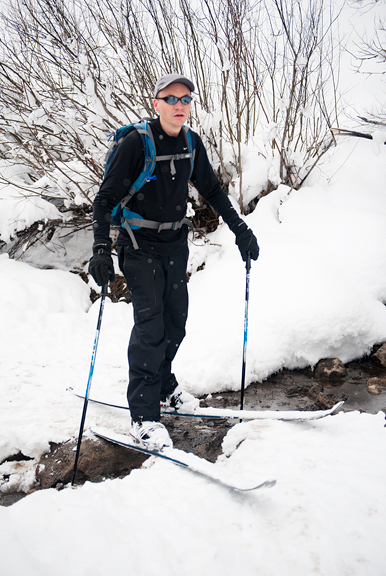 We are in Crested Butte, taking care of a few house things and enjoying this version of November much more than the Front Range version of November. Despite it being early season, there has been a good bit of snowfall and stormy weather. Crested Butte has always charmed me in summer and fall, but it really is a true gem in winter.
starting to look a lot like… ski season!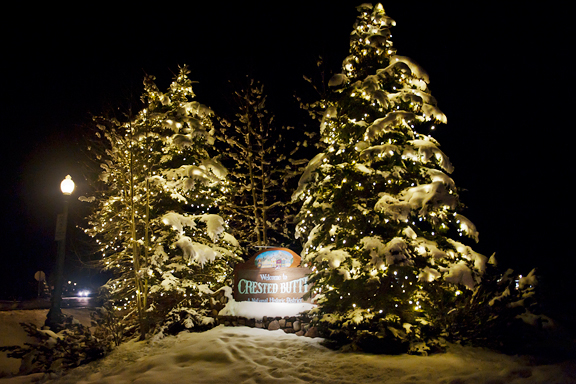 crested butte, wreathed in clouds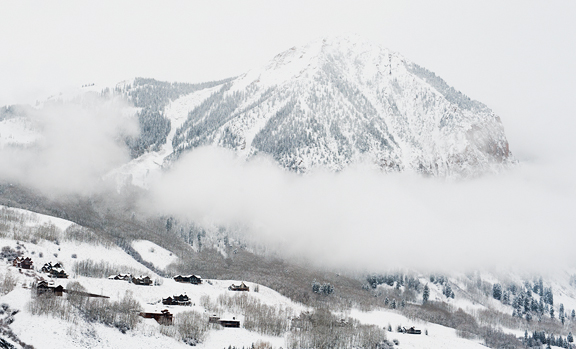 And while we're on the topic of the goodness of the season, let me get those doughnut pans out once again. They're so much easier and less messy than fried doughnuts that I'm a little smitten with the whole idea of baked doughnuts. The first batch I tried was
chocolate doughnuts with chocolate glaze
because that's what Jeremy loves most. This time, I made baked pumpkin doughnuts, because I love (real) pumpkin and Jeremy was out of town on travel.
butter the pans
olive oil, vanilla, applesauce, flour, sugar, pumpkin purée, salt, baking powder, eggs, ground cinnamon, grated nutmeg, ground allspice, ground ginger, ground cloves
mix the flour, baking powder, and salt together
I substituted half of the oil with applesauce because I had applesauce to use up. That said, you really don't notice any decline in texture or taste. But if you are opposed to applesauce or don't have any, then go ahead and use a full 1/2 cup of oil. As for what kind of oil, I opted for olive oil because it was the least processed of all the oils in my pantry. It was lovely.
adding vanilla to the wet ingredients
stir in the pumpkin
mix the dry into the wet ingredients
stir until just smooth
When it's time to fill the doughnut pans, don't be overzealous because that can result in less than pretty doughnuts. If you don't care what your doughnuts look like, then you may as well bake it in a muffin pan or a baking pan (and cut squares), but then it wouldn't be a doughnut now, would it? Doughnuts should be proper toruses (or tori).
pipe the batter into the pan
while the doughnuts bake, mix the cinnamon and sugar together for the topping
hot doughnuts!
The original recipe instructs the baker to let the doughnuts sit in the pan for 5 minutes. I didn't do this. I turned mine out onto a cooling rack immediately because I wanted them hot for the cinnamon-sugar coating. It requires brushing some melted butter over the doughnuts (both sides to double your pleasure) and then shaking the doughnut in a sealed bag with the cinnamon sugar. So. Much. Fun.
on the cooling rack
brush with melted butter
shake with cinnamon-sugar
But I only finished half of the pumpkin doughnuts with the cinnamon-sugar. The other half, I let cool completely while I made a basic sugar glaze for dipping. It's a simple combination of powdered sugar, milk (or water), and vanilla extract. Dip the cooled doughnut into the glaze and let it set up on a cooling rack. If the doughnuts are still warm, the glaze will run off and be thin or look splotchy.
milk, vanilla extract, powdered sugar
whisk it all together
dip the doughnut
let the glaze dry and set completely before stacking
Which one was my favorite? Glazed. But they're both great for their own reasons. I took several over to my neighbors around dinner time and they opted to sample a few before dinner was ready. I got the thumbs up from their teenager, which is always a good sign. However, just like the baked chocolate cake doughnuts, these have the texture of a soft and delicate cake and not the traditional cake doughnuts. They are lighter, fluffier, more tender – but oh so very very delightful. A good way to use up any leftover pumpkin or just another excuse to have MOAR PUMPKIN!
cinnamon-sugar or glazed
for breakfast, lunch, dinner, or snacks
use real pumpkin, kids
Baked Pumpkin Doughnuts
[print recipe]
modified from King Arthur Flour
2 tbsps unsalted butter, melted (for the pans)
1 7/8 cup all-purpose flour (this is 1 3/4 cups plus 2 tablespoons)
1 1/2 tsps salt
1 1/2 tsps baking powder
1/4 cup olive oil
1/4 cup applesauce
3 large eggs
1 1/4 cups sugar
1 1/2 cups pumpkin purée
3/4 tsp ground cinnamon
3/4 tsp nutmeg, freshly grated
3/4 tsp ground allspice
3/4 tsp ground ginger
1/8 tsp ground cloves
2 tsps vanilla extract
cinnamon-sugar coating
3 tbsps sugar
1 tbsp ground cinnamon
4 tbsps butter, melted
glaze
1 1/2 cups confectioner's sugar
3-4 tbsps milk or water
2 tsps vanilla extract
Make the doughnuts: Preheat oven to 350°F. Brush the doughnut pans with melted butter. Whisk the flour, salt, and baking powder together in a medium bowl until well-blended. In a large bowl, beat the olive oil, applesauce, eggs, sugar, pumpkin, spices, and vanilla extract together. Stir the dry ingredients into the wet ingredients until just smooth. Pipe or spoon the batter into the doughnut molds no more than 2/3 full. Bake 15-18 minutes until a toothpick inserted in the middle of a doughnut comes out clean. Remove from oven and loosen the edges. Turn the doughnuts out onto a cooling rack (the original says after 5 minutes, but I turned them out immediately). Makes 22 doughnuts.
Cinnamon-sugar coated doughnuts: Combine the cinnamon and sugar in a resealable plastic bag and shake until well-mixed. Brush melted butter on both sides of a warm doughnut. Toss the buttered doughnut into the bag, seal the bag with plenty of air inside and shake the doughnut around gently until completely coated. Repeat for all doughnuts.
Glazed doughnuts: Whisk the confectioner's sugar, milk (or water), and vanilla extract together until the glaze is smooth. Dip top half (or all) of doughnut in the glaze and let dry (15 minutes or so depending on your climate) on a cooling rack. Repeat for all doughnuts. Don't stack the doughnuts until the glaze is completely dry.
more goodness from the use real butter archives