Thursday, May 29th, 2014

Recipe: orange creamsicle frozen yogurt two ways
There is a short window of time in late spring when: 1) the road to the trailhead is closed to cars, but clear of snow 2) the trail is completely under snow and 3) the snow is firm enough to hoof it on foot. I live for this window because it's when we do the bike-hike-ski, a triumvirate of springtime mountain activities. And it was HOT. 60°F at 10,000 feet with the sun roasting us from above (so more like broiling). There are always ways to get your ski on, it's just a matter of how determined you are to get it. And we are not the only ones out there.
[Many of you inquired after the sunblock I had tested and liked. It is TerraSport SPF 30 which is not only non-greasy, rubs in well, non-sticky, and waterproof for 80 minutes, but it rates well on the Environmental Working Group site, which I trust. We are also in the process of testing Vanicream for sensitive skin.]

biking up to the trailhead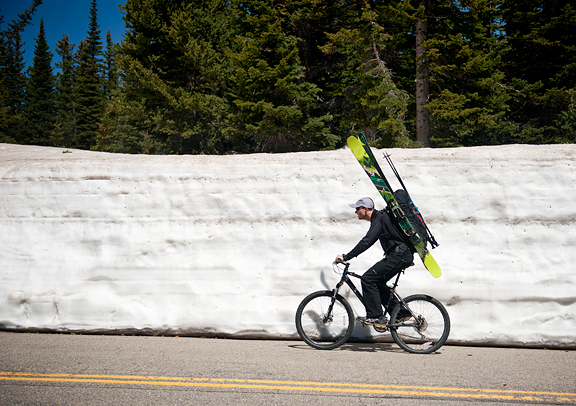 stashing the bikes in the trees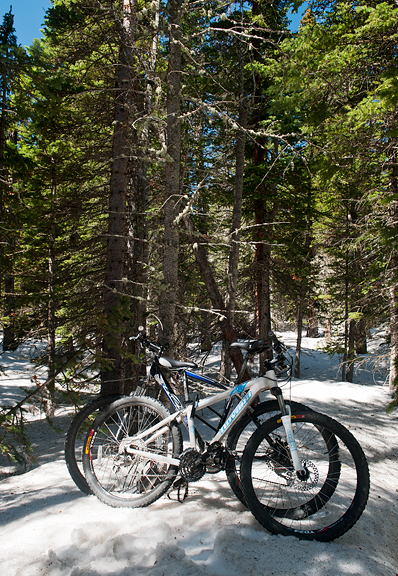 hiking up to the basin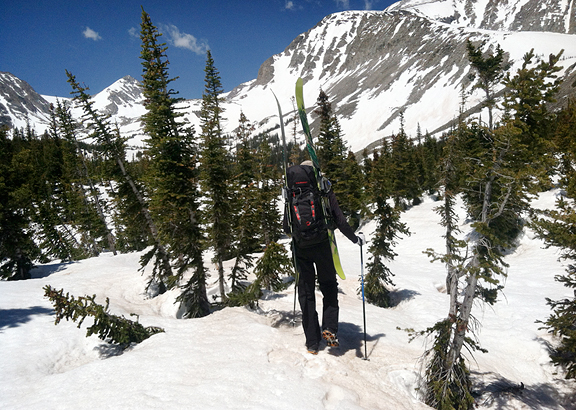 skiing out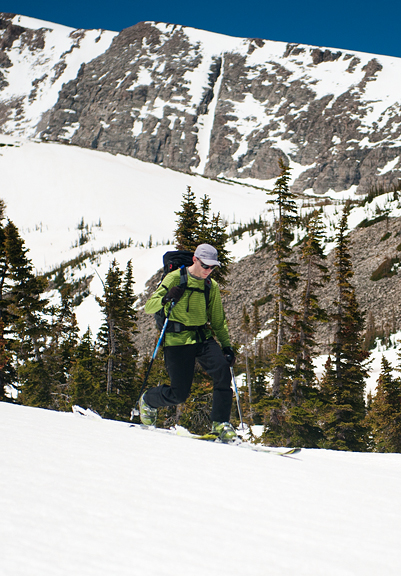 switching from skis to bikes (what a junk show)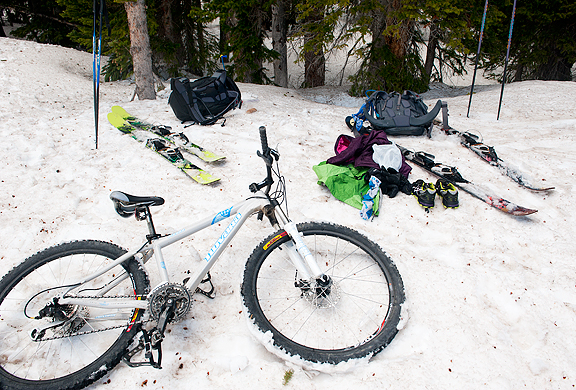 ready to ride out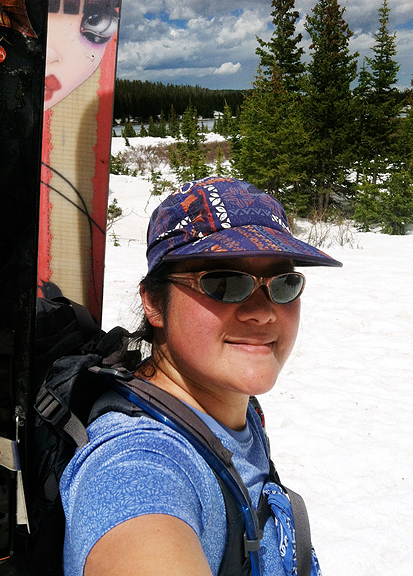 I love the snow, really love it. When we paused in the shade to fuel up and throw on some long-sleeve shirts (the sun at high altitude can be really harsh), I happily dropped my pack and plopped my butt in the snow. FELT GREAT. I know why Kaweah used to roll around in snow patches on summer hikes. I do it too. But at our house, the snow is a mere memory from a few weeks ago. The earliest wildflowers are starting to show their color in the yard and the hummingbirds are zipping about in super-aggro mode. Where is the relief from the sun? It's in my freezer and it's easy to make, so you can have relief in your freezer too. I'm talking about orange creamsicle frozen yogurt. Remember those orange creamsicle pops from the 70s, the decade that tried to kill us all with fake colors and flavors? It was so excellent, I made two versions.
smooth version: vanilla extract, grand marnier, oranges, sugar, plain yogurt
grate the orange zest
juice the oranges
**Jump for more butter**