Sunday, March 27th, 2016

Recipe: doggy birthday cake
This weekend, we celebrated Neva's first birthday! Can you believe it? She's now one year old. Such a big girl compared to that silly little puppy pup she once was. Neva has learned so much since we brought her into our home. She still has a lot more to learn, but we're so proud of how far she's come.

the little munchkin seeing snow for the first time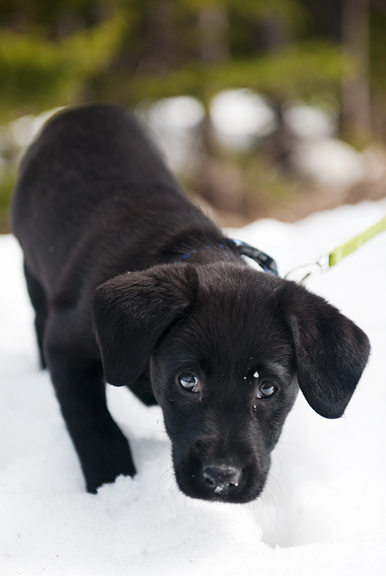 Neva has had a lot of time on snow in the ten months we've had her, and every single time she acts like it is the very best thing ever. How could I not love this girl? I guess this is why I love dogs in general – they have this undying genuine enthusiasm for living. Jeremy and I decided that we'd take Neva on a nice backcountry ski for her special day. She got lots of snacks on the way up and tons of running on the way down.
neva wagged the whole way up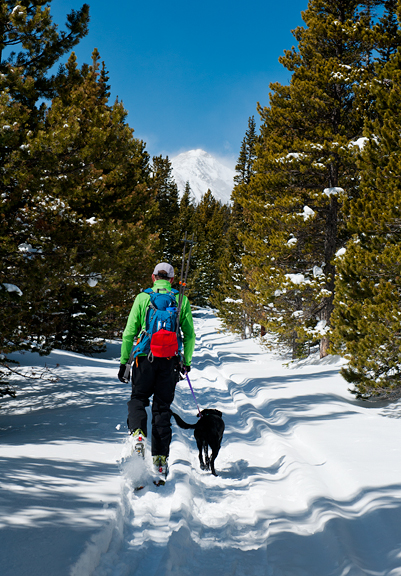 waiting patiently for more treats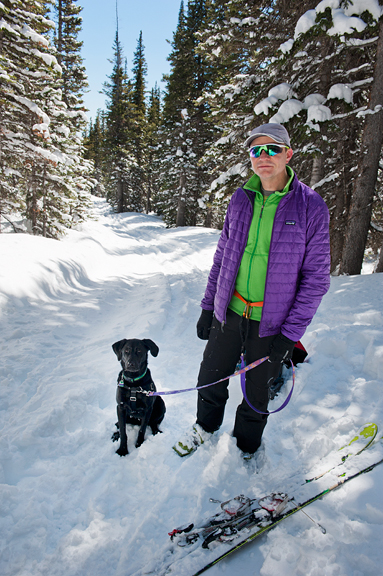 skiing out with a view east toward the flats (great plains)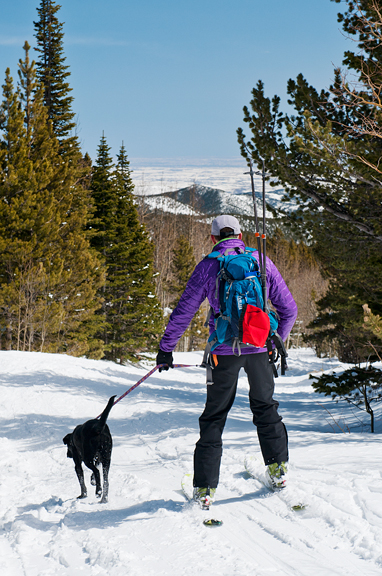 sufficiently tuckered out that she had fallen asleep on the ski boots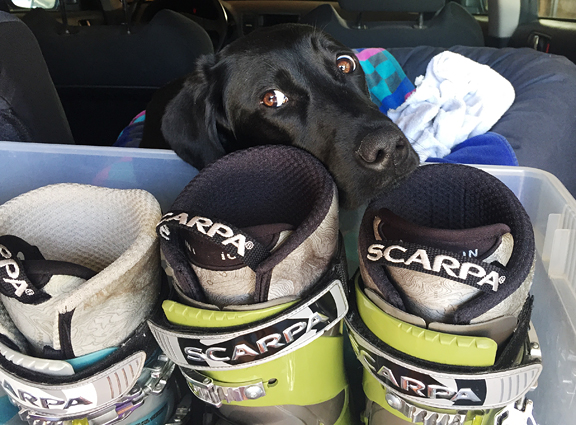 After all of that exercise, we made sure Neva replenished those calories lost and then some. She partook of some raw beef (her favorite) and sampled a couple of strawberries (she likes those) and she had cake. Yes! She had birthday cake! I had done some quick research a few days earlier to make a nice dog-friendly cake for our puppity pup. It is mildly sweet (from applesauce and banana) and tastes like a bland, fluffy quick bread to us humans, but Neva LOVES it! Of course, Neva is a lab, so she loves pretty much anything. The recipe is simple and quick. The best part is that it is pretty well-behaved even at my elevation. Winner.
cream cheese, baking powder, egg, peanut butter, whole wheat flour, coconut oil, applesauce, banana
**Jump for more butter**